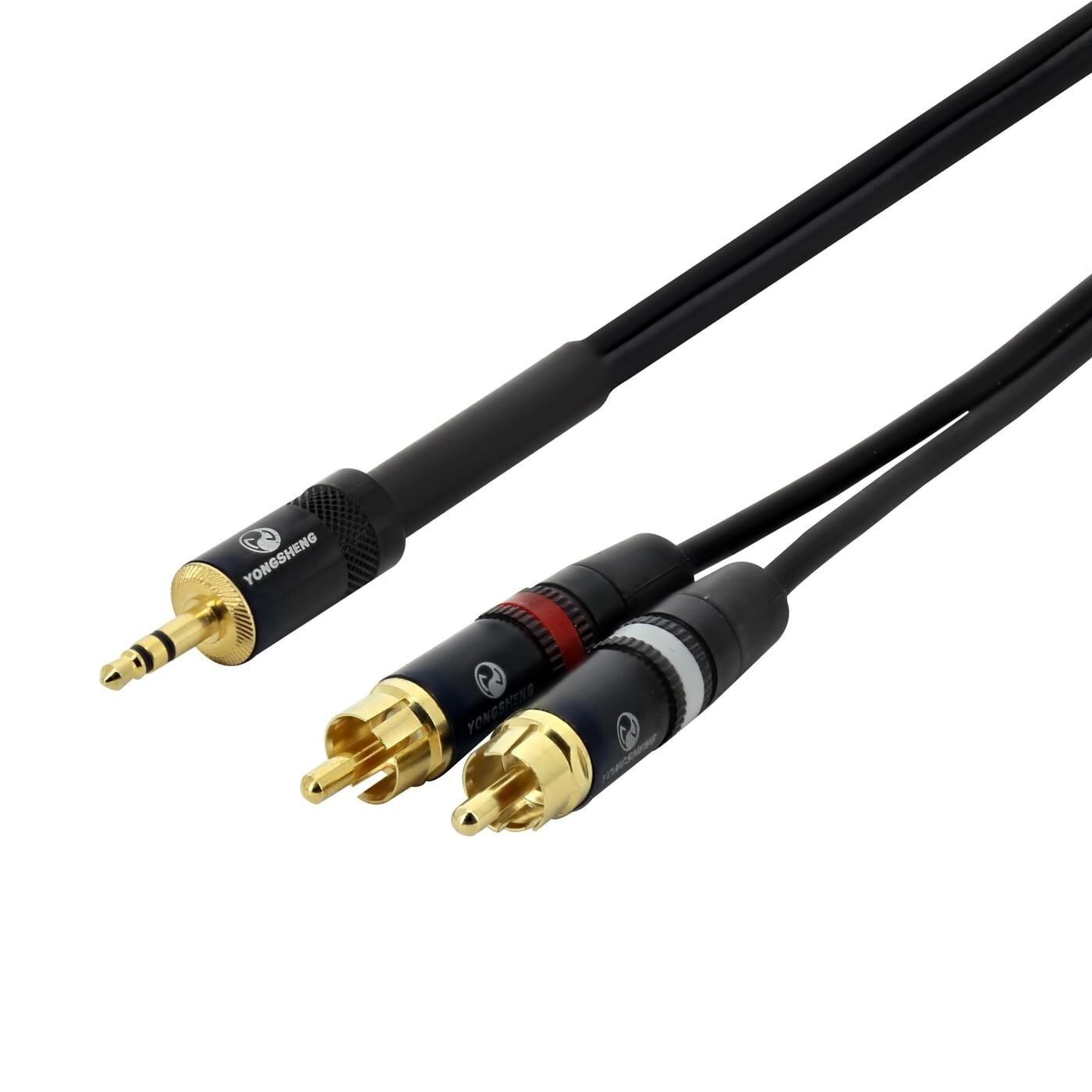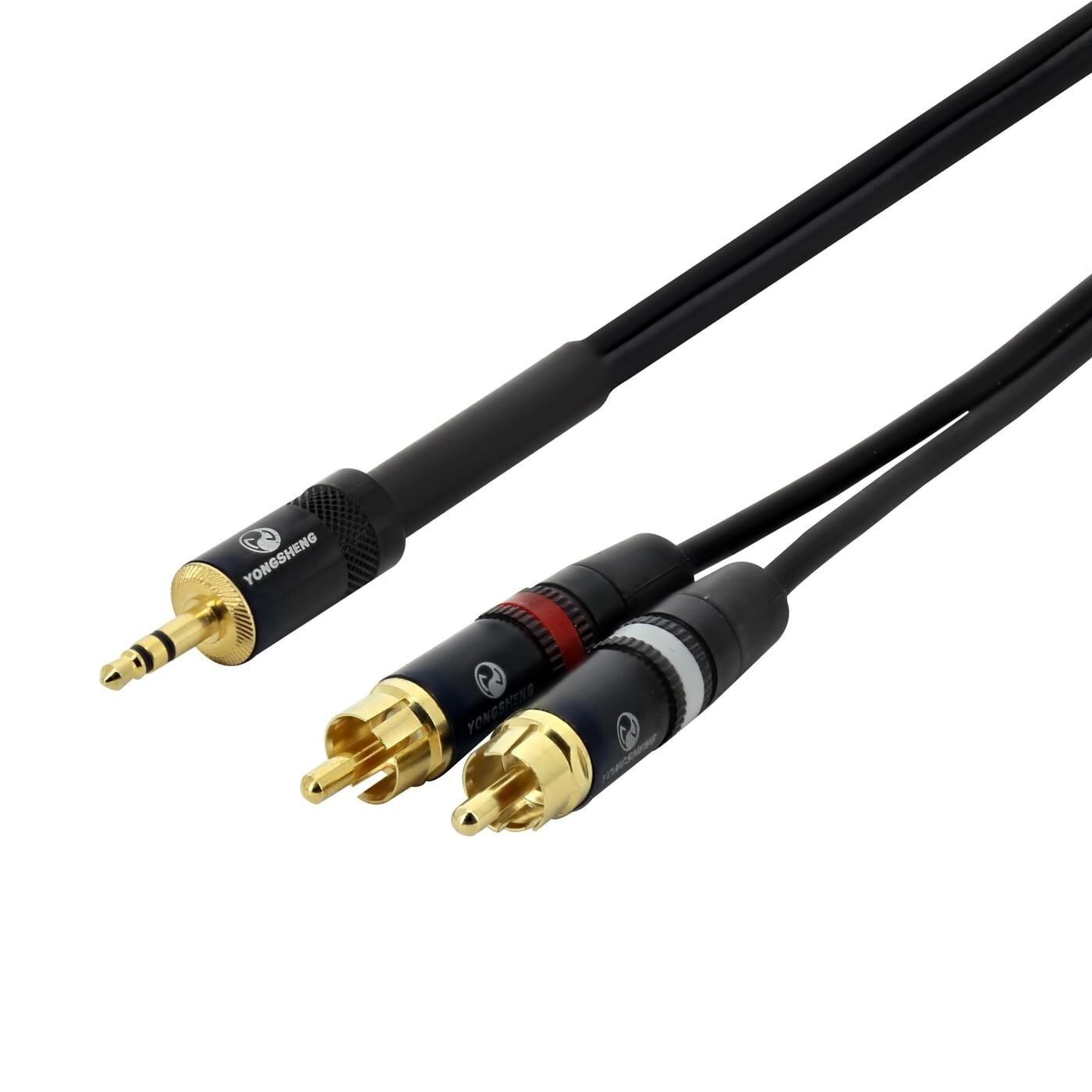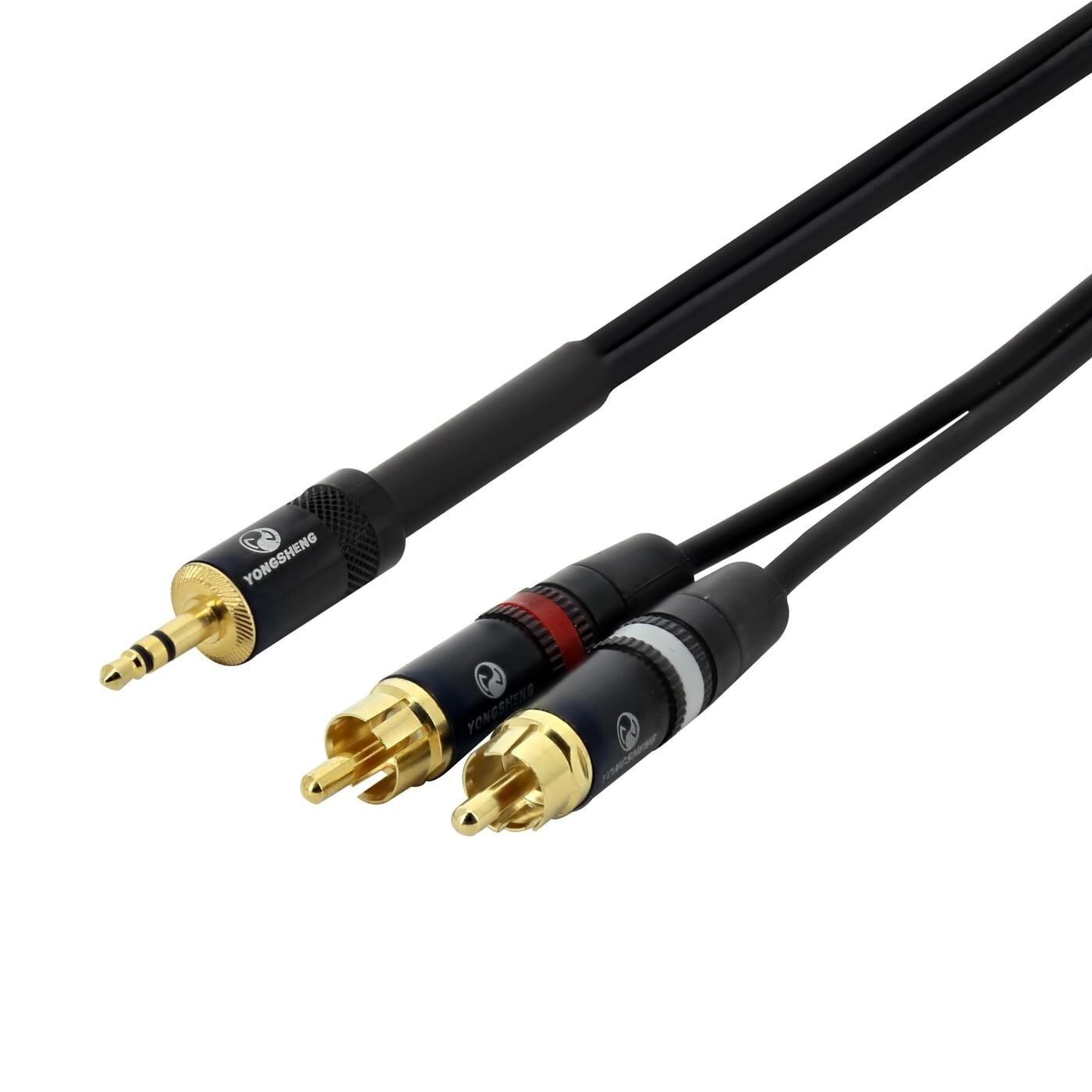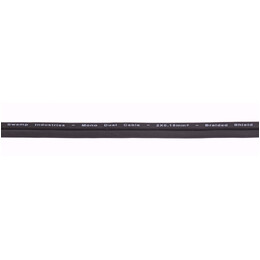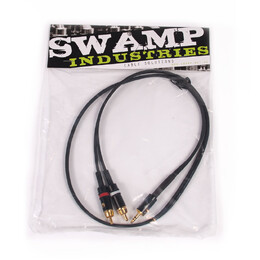 Swamp Ipod to Mixer cable

3.5mm Mini-Jack to Dual RCA
Using the swamp "Ipod to Mixer" cable you can plug an iPod or Mp3 player into any device that has dual RCA audio inputs. This includes mixing desks, DJ gear, TV's, DVD players and home stereo amplifiers
True Stereo Sound
Wired for true stereo, meaning both the left and right channel signals are transferred along the cable as separate signals.
Mixer "Tape Out" to PC line level Mini-Jack
Can also be used in the opposite fashion, where the signal is outputted from the RCA connector and sent to the 3.5mm jack Useful for connecting the RCA "tape out" outputs on a mixing desk, to a mini-jack socket on a PC sound card for recording.
Specifications:
Length: 2 meter
Connectors: 3.5mm (1/8") - 2x RCA (Ningbo Neutrik YS373, YS231L-B)
By:

Bryan Bishop

on 10 June 2016

Cable ordered are good quality, works perfectly responded and delivered quickly.




5

(5)
By:

Nigel Jefferys

on 21 March 2016

Great product as always, well constructed and perfect to connect my mixer to my recording source.




5

(5)
By:

Nigel Jefferys

on 20 March 2016

Great product as always, well constructed and perfect to connect my mixer to my recording source.




5

(5)
By:

Mr. Connor Macdonald

on 16 August 2015

This works well, connects to the mixer inputs well and wont fall out easily, it works how it should.




5

(5)
By:

Lyle

on 19 September 2014

Durable cable with fantastic quality connectors. Everyone needs a bunch of these for connecting ipods, laptops, phones, etc. it's just one of those cables that gets used ALL the time.




5

(5)