Radial Pro48 Phantom Powered Active Direct Box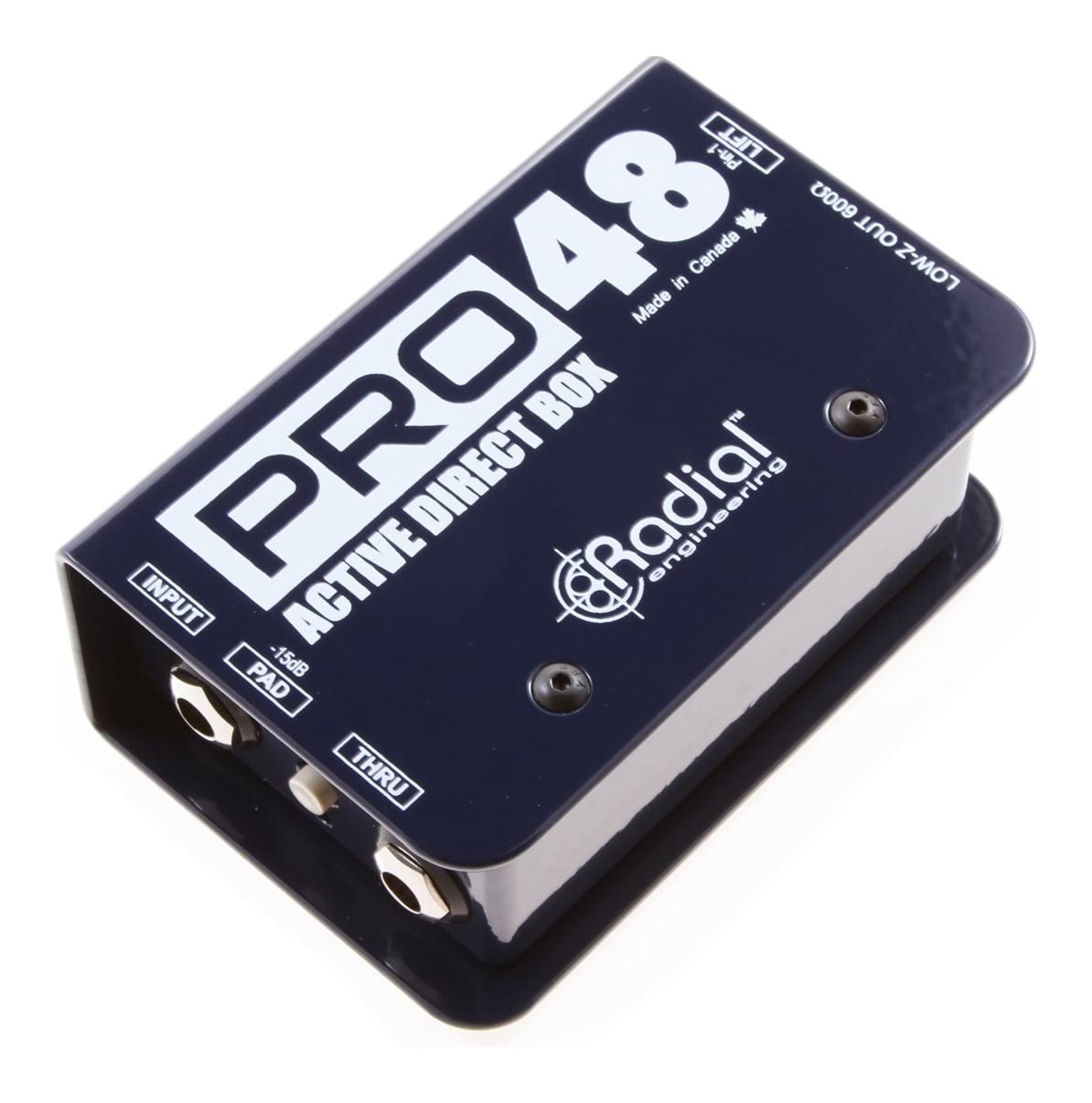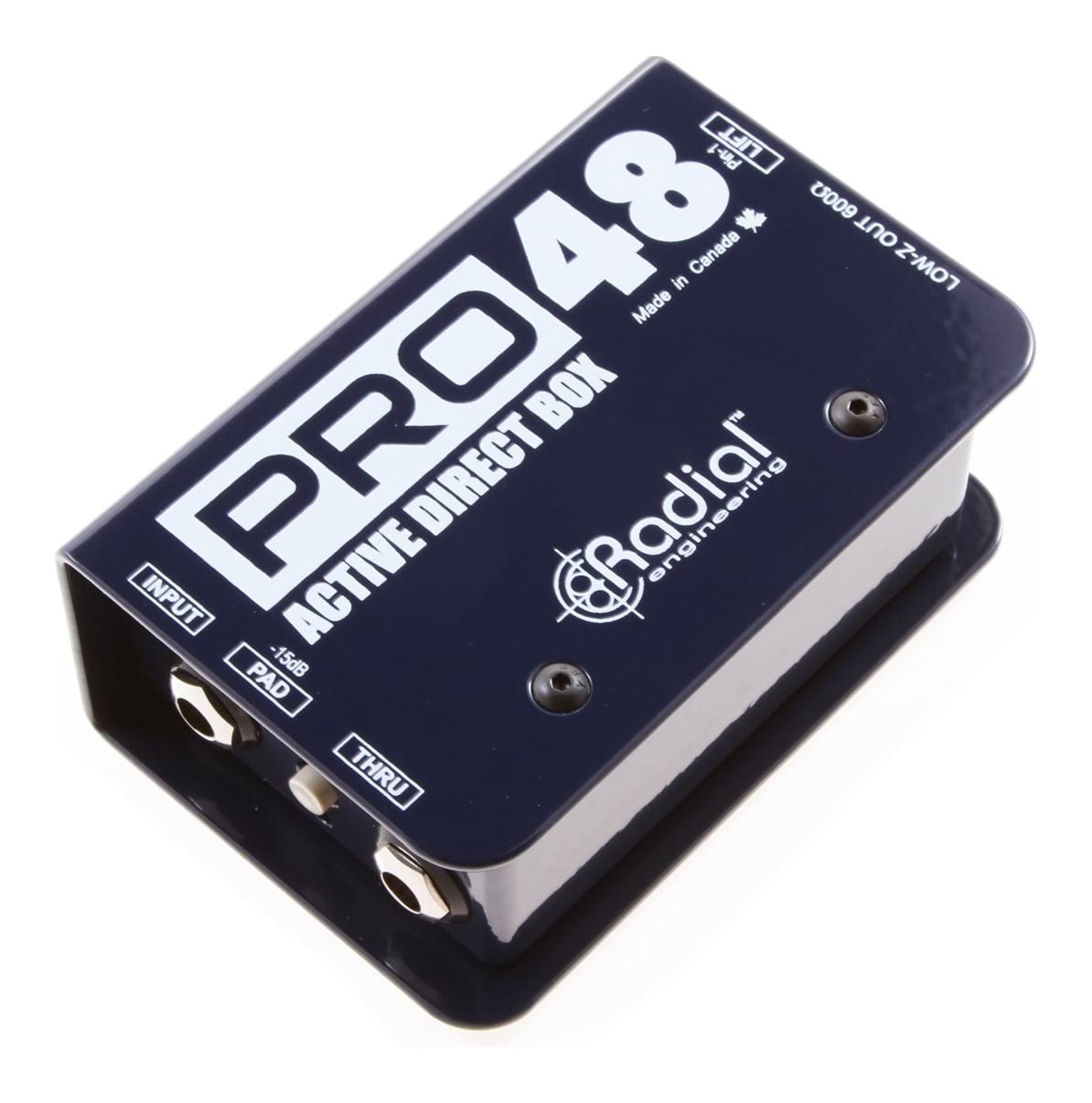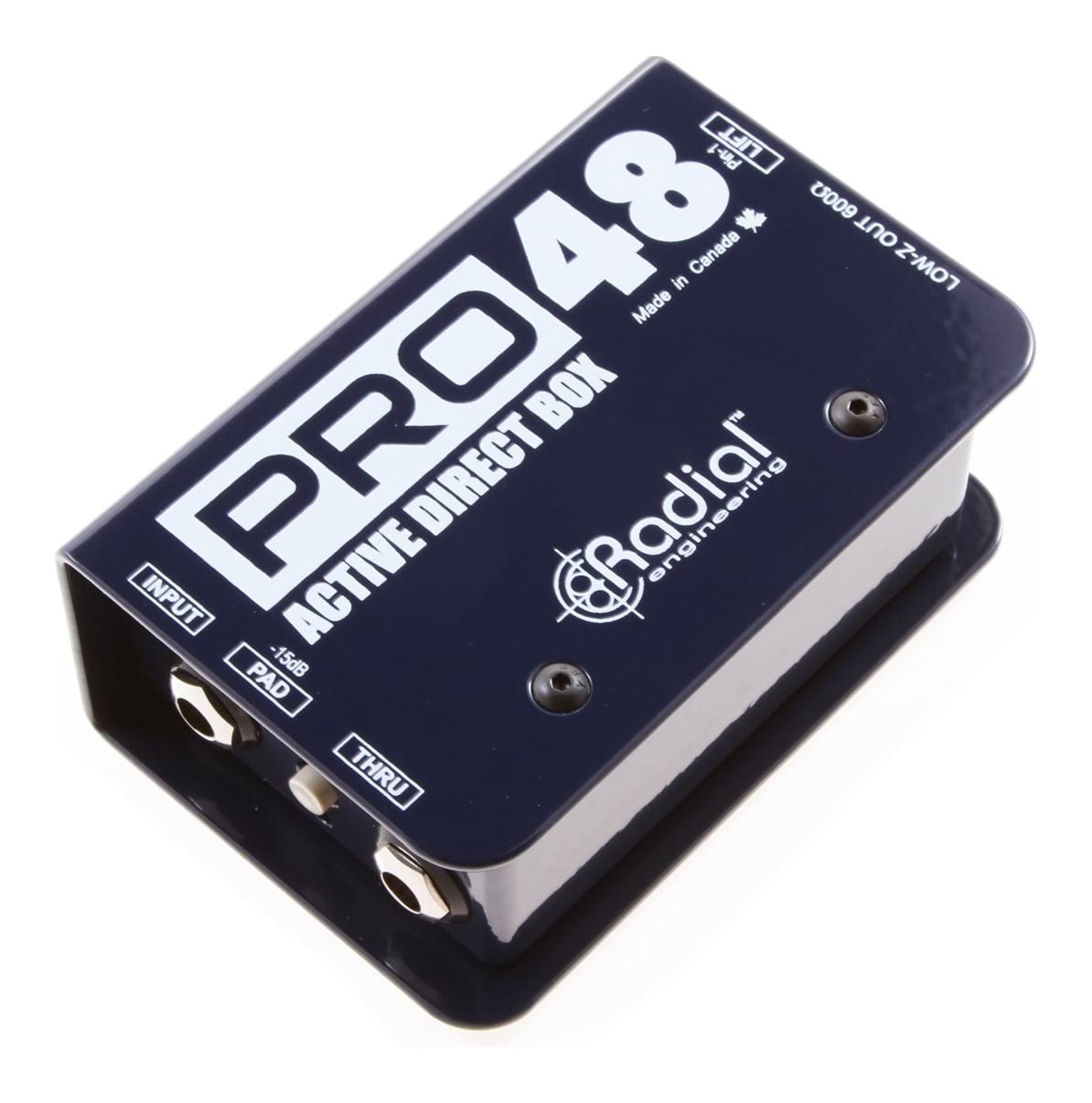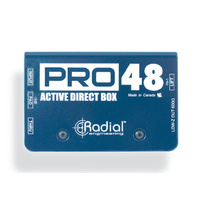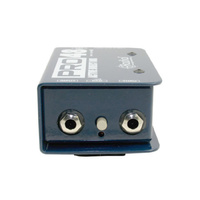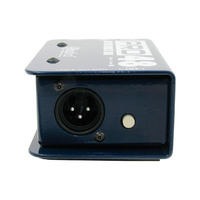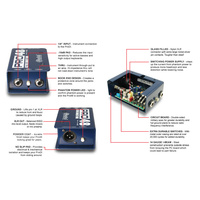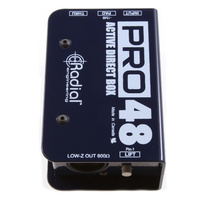 Be The First To Review This Product!
Help other SWAMP Industries users shop smarter by writing reviews for products you have purchased.
RADIAL PRO48 48V Phantom Powered Active Direct Injection (DI) Direct Box
The Radial Pro48 direct box is a high quality phantom powered active DI from the worlds leading manufacturer of DI's. Radial's Pro series DI boxes use carefully selected components that offer outstanding performance and quality while maintaining excellent value.
Eliminates Signal Distortion in Active Guitar and Bass!
The Pro48 features a unique digital switch-mode power supply that steps up the internal rail voltage to an amazing 9-Volts. Most battery-powered guitars and basses are active and will produce as much as 7-Volts when played at maximum volume. Since typical direct boxes are only able to handle about 3 volts, they choke. The trouble is caused when the input signal is greater than the internal rail voltage. This creates all types of distortion: bass sounds thin and lacks punch, guitars sound scratchy and tend to have sporadic peaks, and they lose their natural body resonance. Because the Pro48 has more 'horse-power" (current to work with), it is able to handle these transients without choking. This extra headroom significantly reduces harmonic, phase and inter-modulation distortion. And when you fix all of the problems, you get great sound!
Made of Steel
The Pro48 is constructed from 14 gauge steel in Radial's unique book end design, that ensures added protection around all the switches and connectors. An internal beam supports the internal PC board, taking any additional pressure off the important internal components. The rubber provides extra isolation from vibration and protection from wear and tear.
Features:
Huge 9-Volt internal rail voltage for extra headroom

Handles loud transients without choking or clipping

No batteries required, works with phantom-power

3 year transferable warranty
Superior dynamic headroom

High input impedance reduces loading

Merge switch sums stereo instruments to mono

Low-cut filter, -15 dB PAD, and polarity reverse
Provides extra 'reach' and 'air' in your sound!

Ideal for active acoustic guitars and basses

Great for keyboards and drum modules

Equally wonderful for live or studio
---
Custom Label: RA-PRO48
SKU: RA-PRO48
Shipping Weight: 0.6500