SWAMP Guitar A/B Amp Switch + Y Splitter Signal Router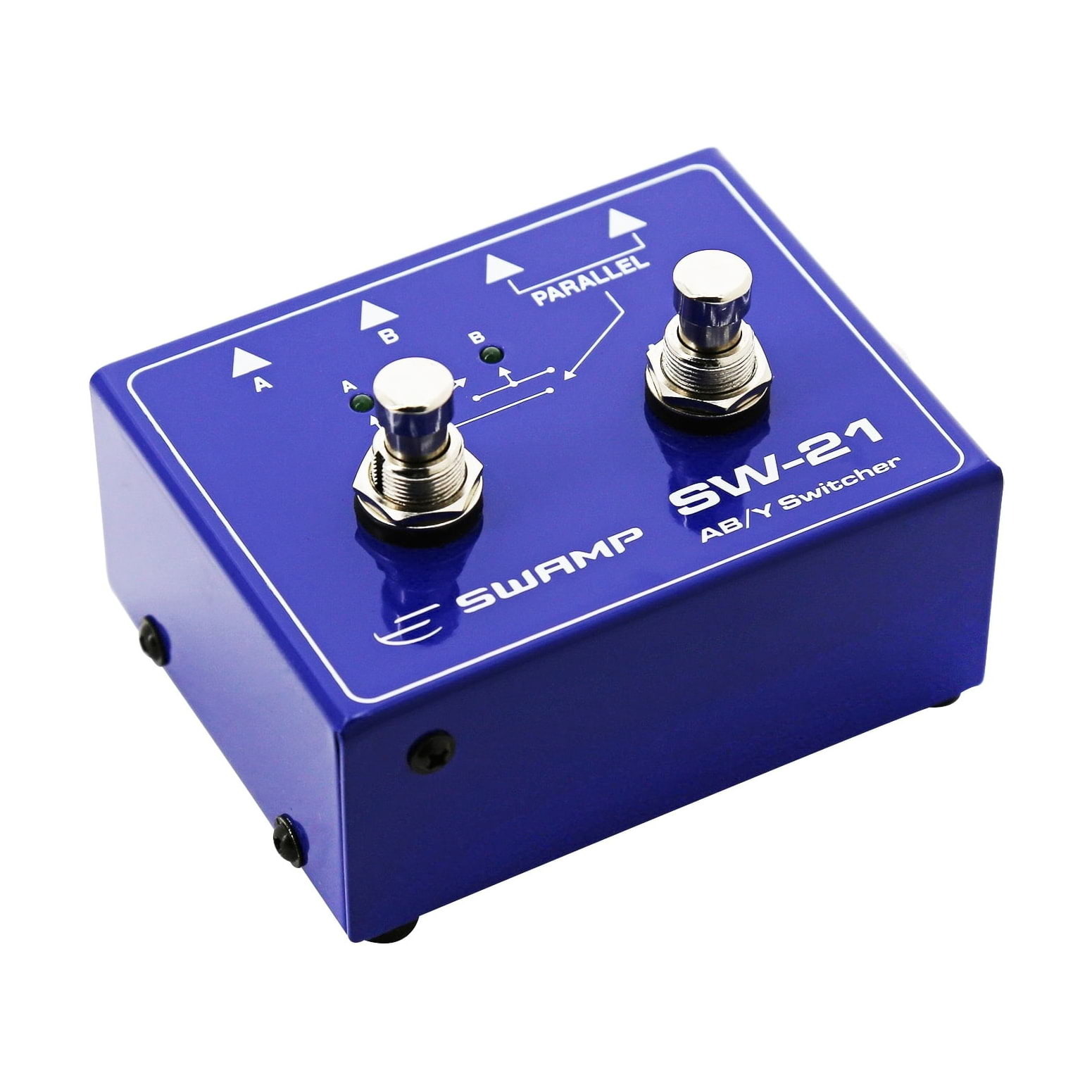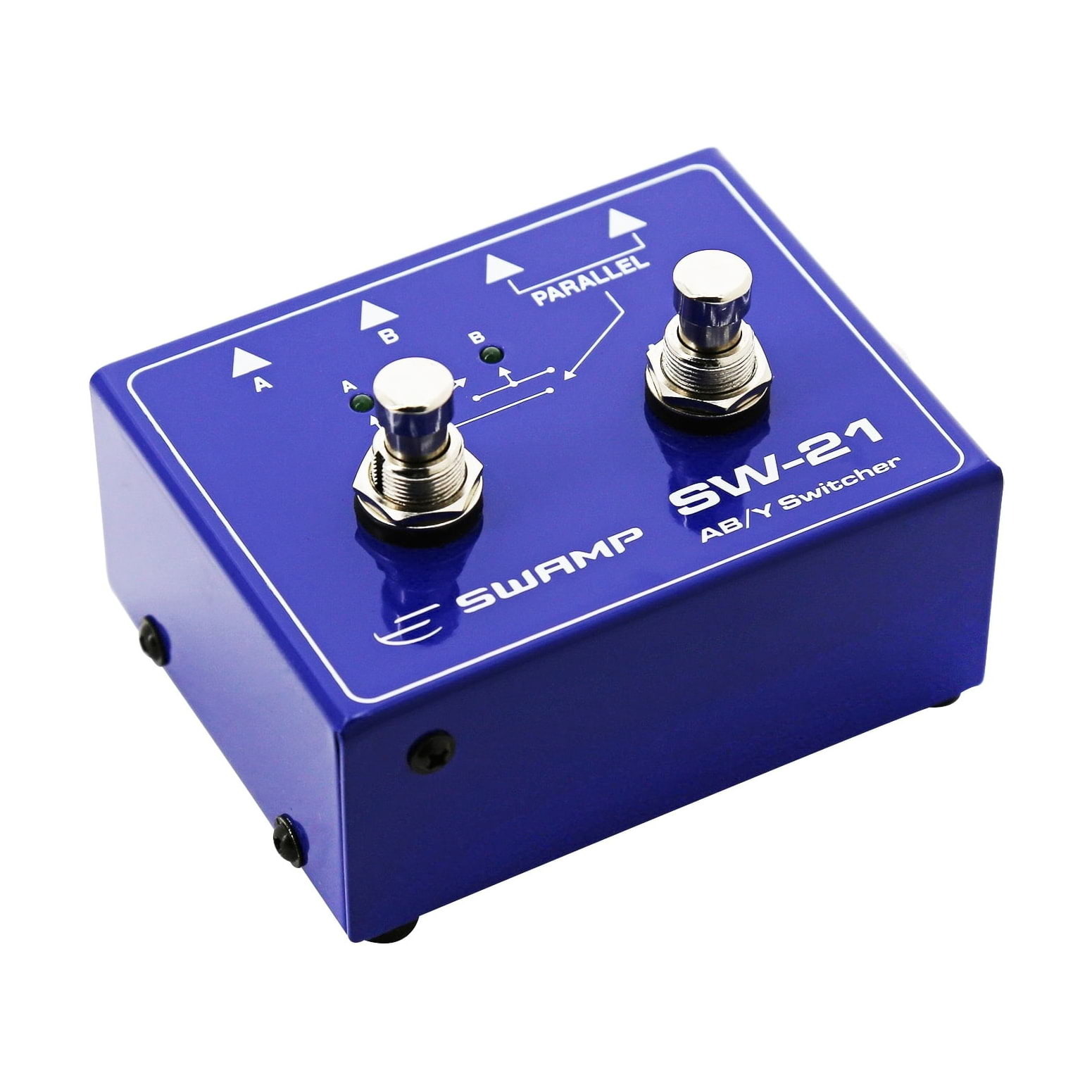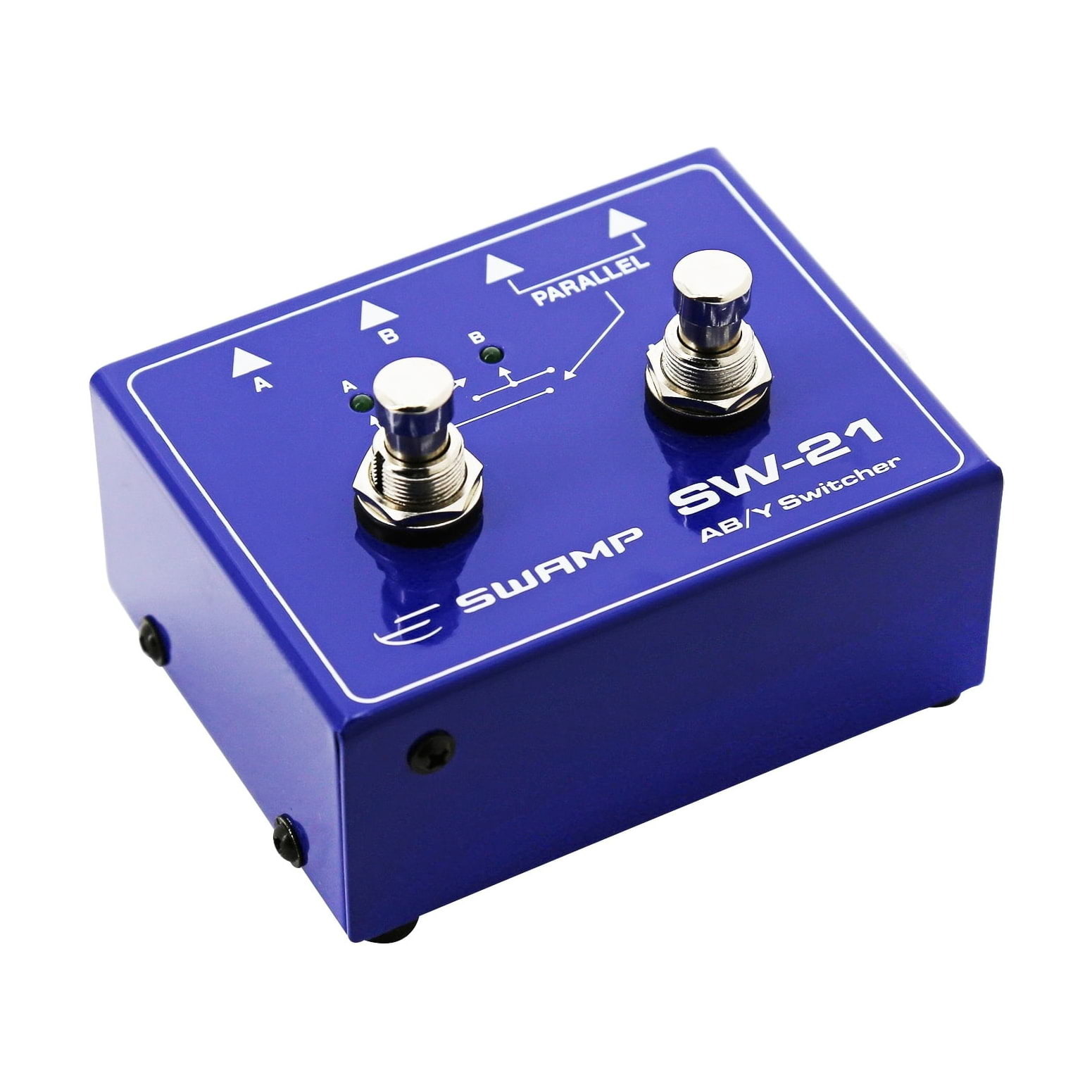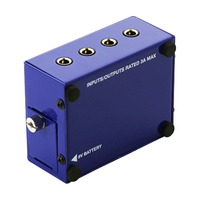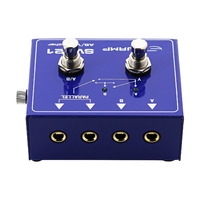 Alctron's SW-21 offers guitarists the flexibility of a Y-Splitter, plus an A/B amp switcher in a single unit. Also features a dual input for combining 2 guitar signals into 1.
What to connect where?
Guitars or Instruments are plugged into the PARRALEL inputs. If 2 instruments are connected, both signals are combined into 1. Connect the A and B outputs to different amplifiers.
A/B Amp Switcher
Stomping the A/B function switch, selects which channel output is being used (A or B), allowing you to switch freely between two amplifiers. LED lights indicate which channel is active.
Y-Splitter
Stomping the Y-split function switch, splits the signal to both outputs, A and B simultaneously. Gain a unique sound by combining 2 different guitar amps, or light up the stage with the full power of your combined rigs.
Reverse Function
The switcher can also be used in reverse, using A and B as input channels, allowing the user to hit the A/B switch to select between guitars, or the Y-split to select both.
Features:
Input/Output Connections: 1/4" unbalanced jacks
Maximum Switching Current Rating: 3A
Switch Type: DPDT "Double Pole Double Throw" / True Bypass
Power Input: 9V DC Battery (used for the LED's only —
actual switching is operational with no batteries)
Battery Life: up to 140 hours
Barely audible low switching noise
No bleed-through between channels
Case: Heavy-duty all metal construction
Indicators: 2 Green LEDs (Signal path/Mode indication)
Dimensions (WxDxH): 3.74" x 2.87" x 1.57" (95 x 73 x 40mm)
Variety of Functions:
Switches a signal between two different targets (e.g., amp A or B)
Directs a signal to two targets simultaneously.
Switches between one of two different source signals sent to one target
Combines two source signals in parallel switched between two different targets
Combines two source signals in parallel directed to two targets simultaneously.
By:

Noel Jones

on 13 May 2016

Gr8 little unit, good solid build, does what it says on the can. LED lights helpful to know which channel is selected. If your looking at switching between 2 amps or using both at once this is a great affordable solution .




5

(5)
By:

Pete Titchener

on 22 April 2016

Excellent little AB foot switch at a very affordable price. Definitely recommend by me as a great way to switch between guitars without having to ask for additional DI lines.




5

(5)
By:

David Spira

on 17 July 2015

Good value for money and does what I expected it to do so far. IE Run 2 guitars into a single tuner and a single amp, allowing me to switch between guitars without unplugging.




5

(5)
By:

Neil Porter

on 31 March 2015

a perfect, simple solution to a couple of issues: giving me a line in for recording without a direct out on my little Vox amp, and; an instant mute switch for live work. Solid construction and quick delivery. Very pleased with Swamp zindustries.




5

(5)
By:

Mr. Peter Gray

on 12 April 2013

Very easy to use and saves a lot of messing around on stage when swapping instruments. LED's are easy to see and lets you know which way the system is switched.




5

(5)