New shipping container of goods have arrived with many popular models back in stock
Posted:
3 February 2017
Comments:
1 [Post]
Synopsis: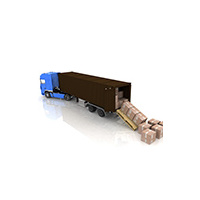 ---
We've just finished unloading another shipping container with many SWAMP favourites now BACK IN STOCK and ready for delivery.
Popular lines include the classic M-Series mixing consoles, the 18 channel S18-MK2 USB mixer, lightweight but sturdy speaker stands, handy audio adaptors, multiple gauges of speaker cable and more!
Check our the full list of products that have recently come "back in stock"
Back in Stock!
Some of our customer favourites have just come back into stock! Check out our newly restocked gear below.
---
Comments (1)
we started a &##202;

14 March 2017

we started a &##202;routine&88221; immediately, and from there a schedule fell into place. even though it sucks (literally) the constant nursing is going to help your supply. it's around the clock for a while, and then (soon!) it will seem like it's not so often. try to play with him a while after he nurses to try to get him into the "eat, play, sleep" routine if that's what you're going for. we also always kept the bedtime routine the same so she knew what to expect- we read her a story, turn on the jewel cd and give her the last bottle right before she goes downxoxo
---
Leave a comment