SWAMP Medium Guitar Effect Pedal Board Bridge - Blue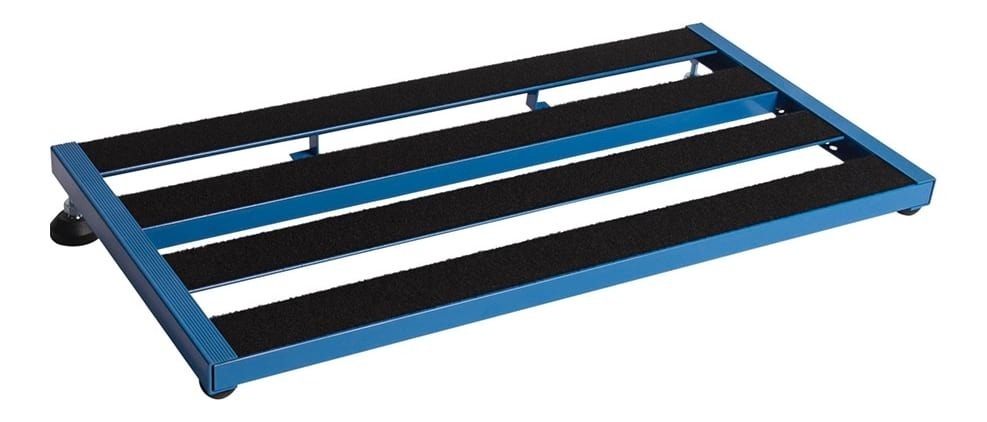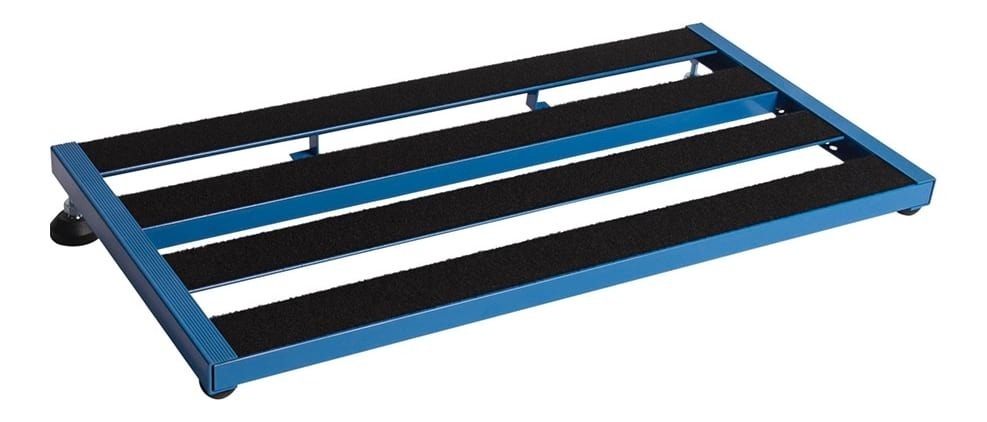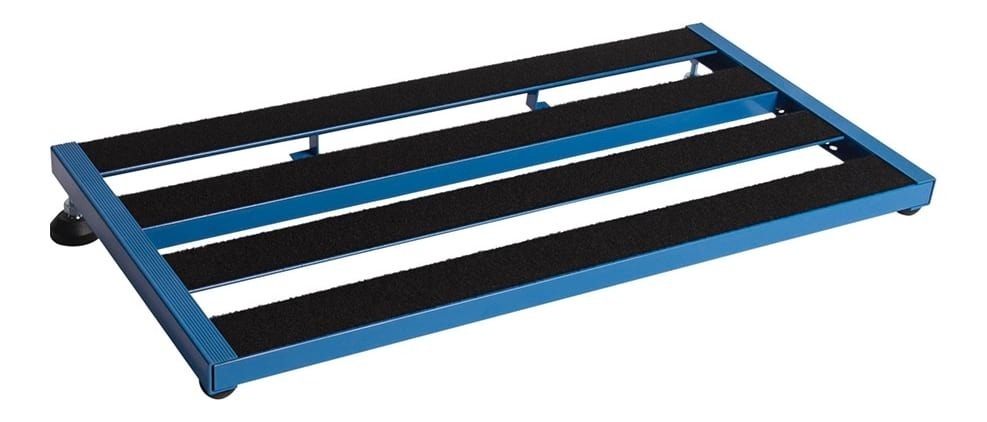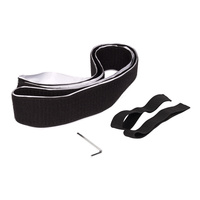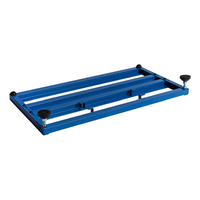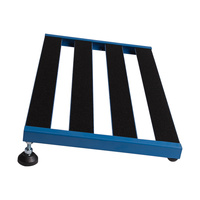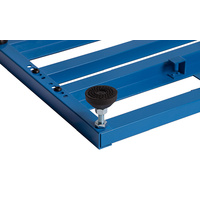 SWAMP Guitar Pedal Bridge - Blue Frame
Supplied with velcro and rotateable feet, this pedal bridge is designed to keep your pedals securely in position. Raised on an angle, your pedals will be easy to see, access and activate on this sturdy and professional looking bridge.
Adjustable Bridge Centre Rungs
SWAMP pedal bridges also feature adjustable rungs. The rungs' position can be moved up or down along the side rails by simply flipping the board, removing the screws, repositioning as desired and then returning the screws to the relevant pre-drilled threaded holes. This flexibility is particularly usable for applications such as mounting different sized power supplies.
Rotateable and Height Adjustable Feet
Attach the rotateable rear feet to angle the bridge to compensate for any uneven surfaces you may have to contend with. Adjusting the bolt will let you raise or lower the angle of the pedal bridge to suit your needs. Cut the velcro supplied to size to match your pedals and attach them to the velcro lined rungs. Optimises the space and tidiness of your set up!
Features:
Aluminium Construction
Colour: Blue Frame
Velcro Stripping Tape Included
4 Rungs (2 adjustable)
Rubber Feet Supplied
Moveable Centre Brackets
Specifications:
Rear Feet Height: Max (60mm), Min (45mm)
Dimensions: 603mm x 305mm
Maximum Power Supply Dimensions: 84mm (L) x 200mm (W) x 60mm (H)
Weight: 1.42kg
---
Custom Label: AP-Pedal-Bridge-BL
SKU: AP-Pedal-Bridge-BL
Shipping Weight: 2.7000
Great product

By:

Hugh

on 30 September 2016

Great pedal board. .came assembled and ready to go..would highly recommend. .




(5)
very happy with pedal board

By:

david armstrong

on 15 July 2016

Very happy with the product and the service. I have 7 full size pedals on the board including a Wah and there is room for 2 more probably 3 if I changed all patches to pan heads.




(5)
Ordering was relatively simple, and delivery was reasonably prompt for interstate- 3 or so days as I recall, but the best pt. was the (pedal board) item- it was by far the most reasonably priced, with the features I wanted- and I searched plenty of different online places... I think this particular model was maybe one of over 20 or 30 I looked at, that allowed you to raise/ lower the height of the rear stands to your preference too.




(5)
By:

James

on 10 July 2015

this pedal board is great! it definitely stands it's own against it's competitors like the MOEN and JOYO pedal bridge and the pedal train, a dedicated SWAMP hard case would be a great addition!




(4)