Combiner / Splitter Y Cable - XLR(m) to 2x 1/4"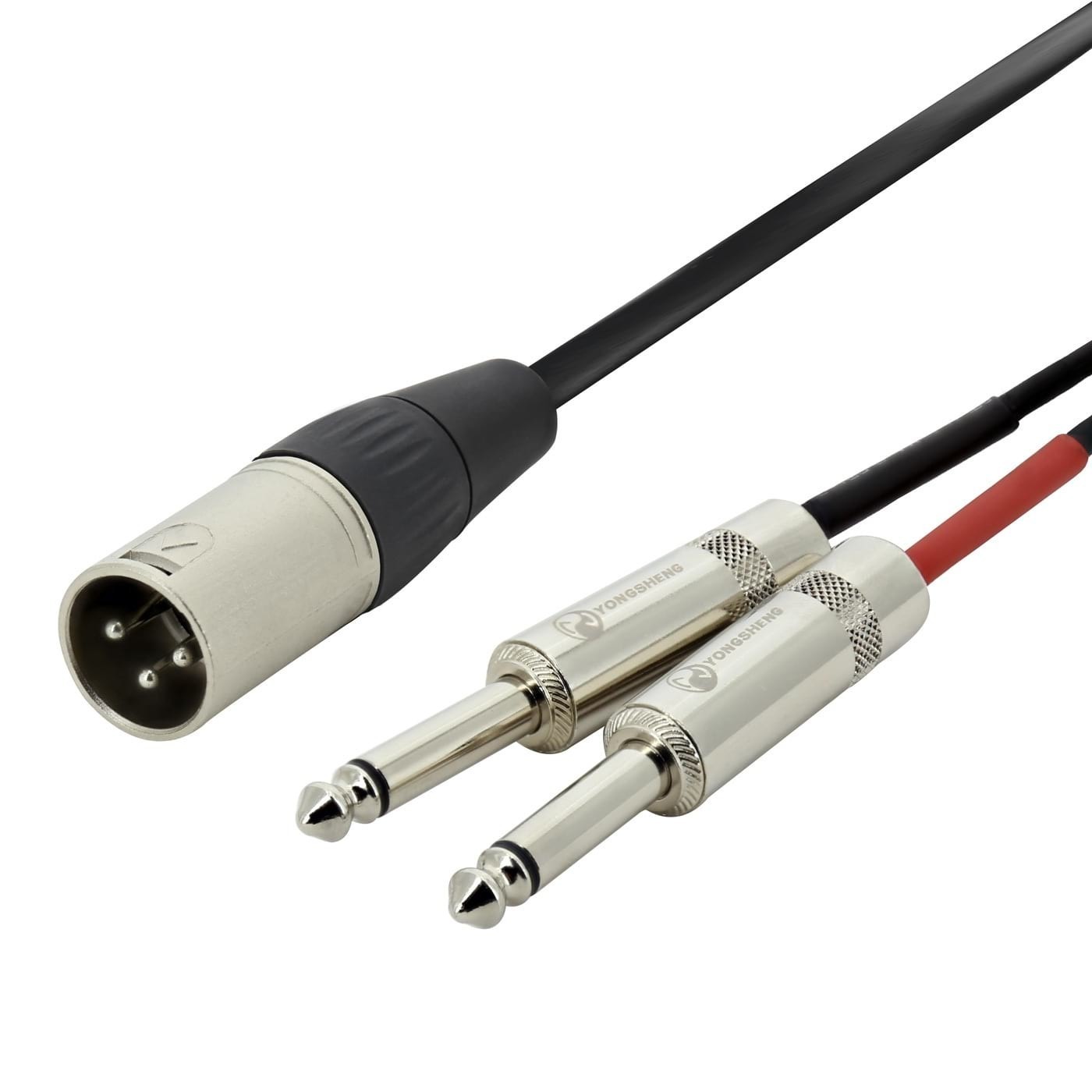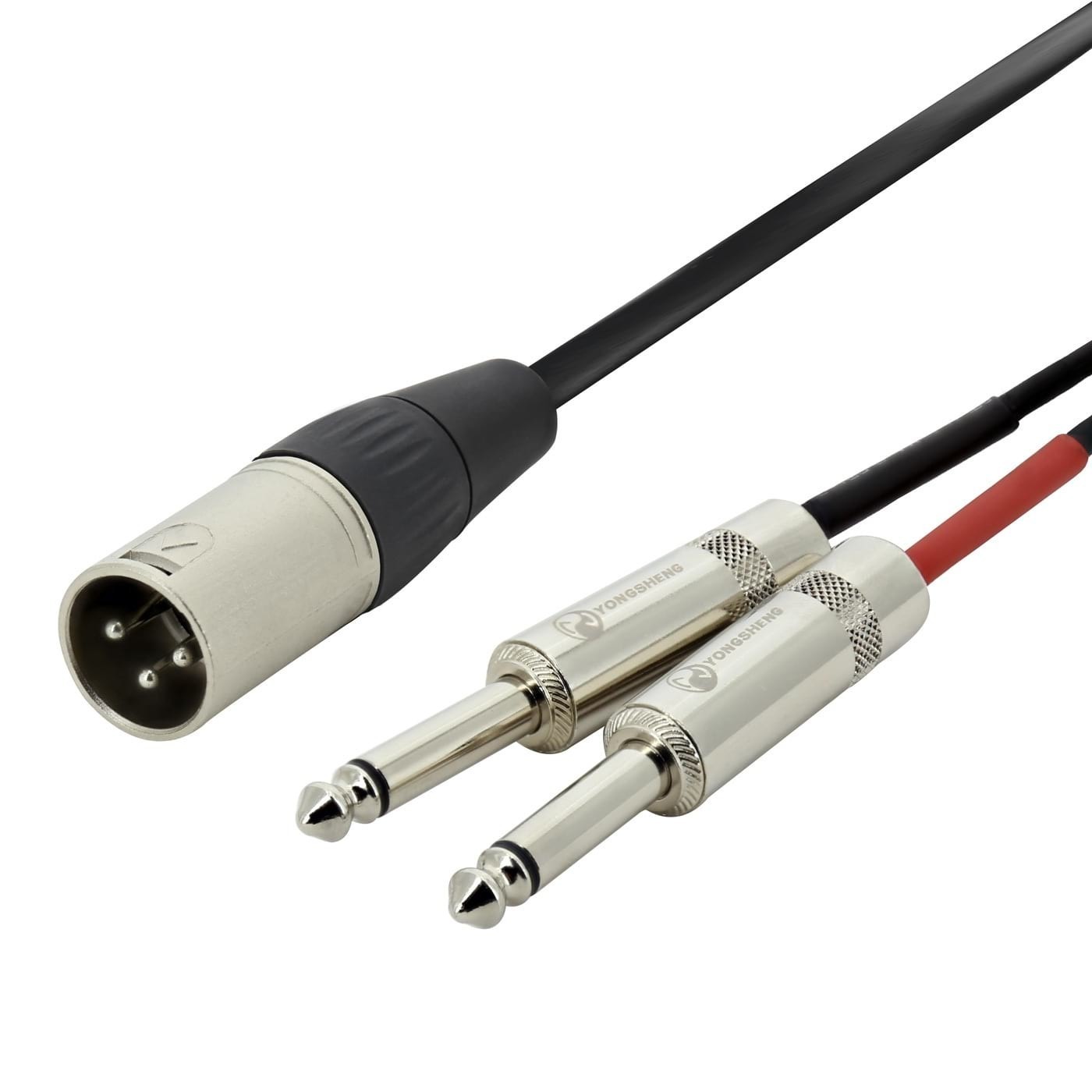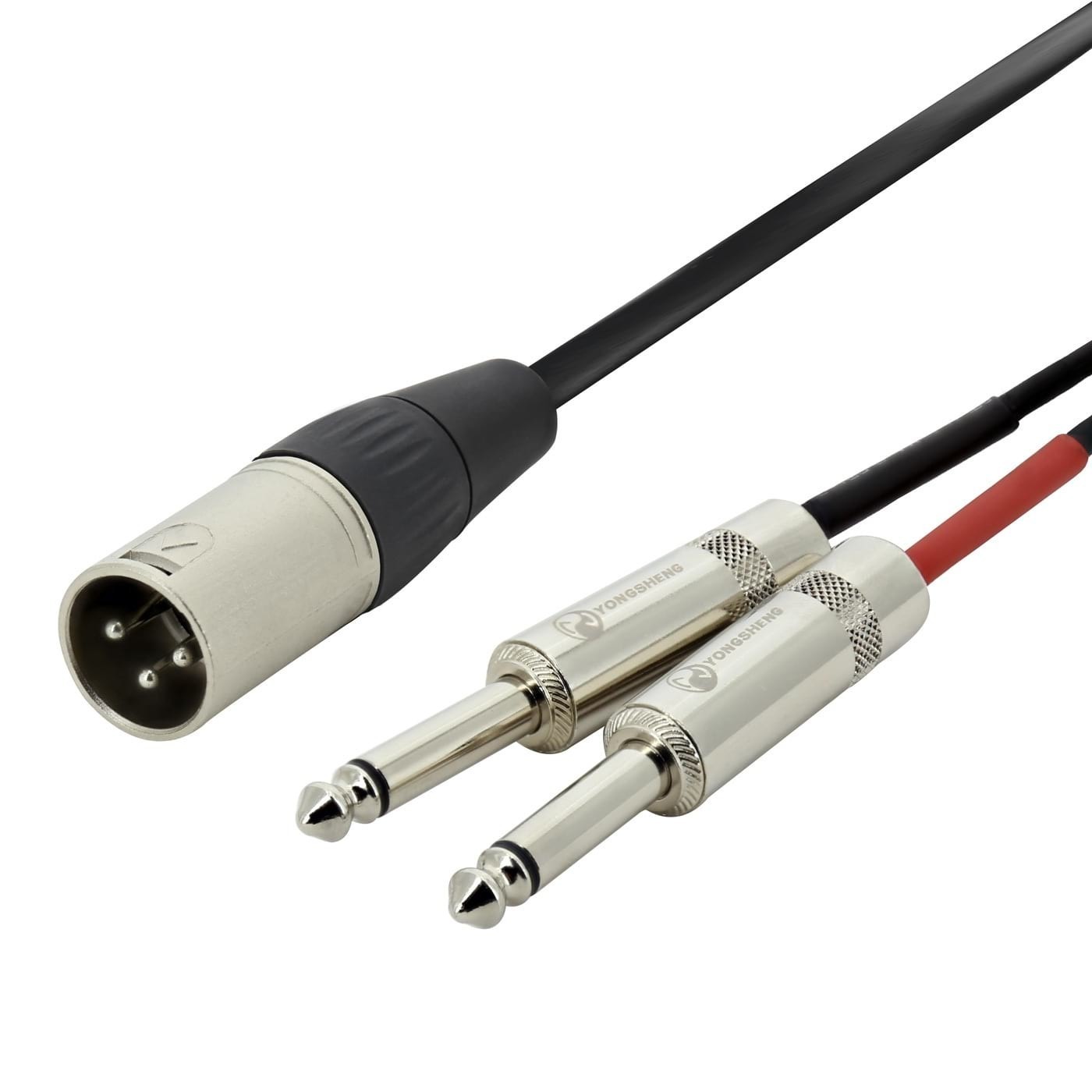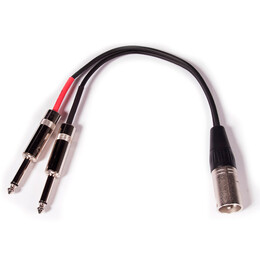 XLR(m) to 2x 1/4" Combiner / Splitter Y Cable - 30cm
Combiner / Y Cable
Designed to take the signals from dual 1/4" outputs, and connect to Pins 2 and 3 on a single XLR connector. Perfect for taking a 'dual stereo' signal from 1/4" jacks, and converting into an XLR plug.
NOTE: This cable is NOT A SUMMING cable, it is wired to take two signals along the same bound cable but the signals are not summed, they each have their own conductor core which is split out at the XLR end.
Stereo Signal Combiner
A common use for this cable is to combine a stereo audio signal being outputted through 1/4" jacks, into a single XLR connector to they can be carried using a single XLR cable.
Making use of our XLR(f) and XLR(m) versions of this cable, will enable you to carry a stereo output from a keyboard (2x 1/4") down an XLR cable run (multicore) and at the end of the XLR cable, split the signal back into 2x 1/4" for insertion into line level inputs on a mixer.
PRO Quality
Our premium guitar cables feature professional quality Yongsheng connectors, suitable for use in demanding professional environments. Consisting of a 25AWG oxygen free copper conductor cable and encased with a thick spiral wrapped ground shield, our cables eliminate interference whilst maximising signal flow.
Features:
By:

Phil Nixon

on 17 July 2015

Great product. Fair price and speedy delivery. Couldn't want any more.




5

(5)