ZOOM LIVETRAK L-12 - Portable Multi-track Recorder / USB Interface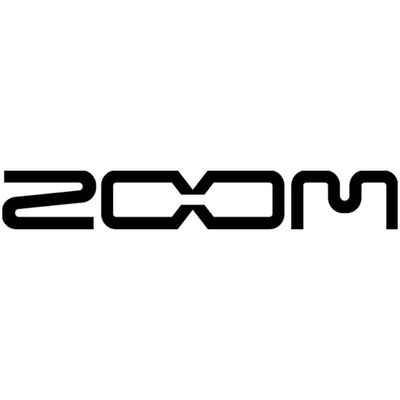 LiveTrak L-12 - All-In-One Portable Mixing, Monitoring and Recording
With the LiveTrak L-12, you can finally mix, record, and monitor with a single piece of gear. It's the only digital console that lets you mix your live performance and multi-track record up to 12 discrete channels – all while providing five individual custom headphone mixes.
As a Live Mixer
LiveTrak's 12 discrete channels (eight mono plus two stereo) have a 3-band mid-parametric EQ and 16 built-in send effects. Its eight mono channels also have a dedicated one knob compressor. With all these controls plus its 12-segment LED metering, the L-12 offers just what you need for intuitive mixing.
Portable Recording and Mixing
LiveTrak lets you record 12 discrete tracks up to 24-bit/96 kHz WAV audio to an SD card while simultaneously mixing your live show. Tracks are recorded pre-EQ and effects, so
they can be transferred to your favorite DAW for further mixing and editing.
5 Individual Headphone Monitor Mixes
Each of LiveTrak's five monitor outputs provides a unique stereo mix, so every performer can create and save a mix that's tailored to their preferences. Its headphone amplifier delivers volume that stands up in any live environment without the need for a separate headphone monitoring setup.
Features:
12 Input Channels; 8 Mono Combo XLR 1/4-inch TRS + 2 Stereo 1/4" TRS or RCA
14-track Multi-track Recording, 12-track Playback
14-in/4-out USB Audio Interface
5 Stereo Headphone Outputs with Individual Mixes
48V Phantom Power (channels 1-4 and 5-8)
Hi-Z Inputs (channels 1 and 2)
26 dB Pad (channels 3-8)
Built-in Compression (Channels 1-8)
Individual Digital Level Meters -48 dB to -0 dB
Master Mute Button
Scene Saving Functionality
16 Delay and Reverb Effects (with adjustable parameters)
SD Card Input
Built-in metronome
Latency Adjustment for A-to-D Conversion
Specifications:
NUMBER OF INPUT AND OUTPUT CHANNELS
Inputs:

Mono (MIC/LINE): 8
Stereo (LINE): 2

Outputs:

MASTER OUT: 1
MONITOR OUT: 5

INPUTS
Mono (MIC/LINE):

Type: XLR/TRS combo jacks
(XLR: 2 HOT, TRS: TIP HOT)

Input gain
PAD OFF: +16 - +60 dB
PAD ON: −10 – +34 dB
Hi-Z ON: +6 - +50 dB

Input impedance
XLR: 3 kΩ
TRS: 10kΩ/1 MΩ (when Hi-Z ON)

Maximum input level
PAD OFF: 0 dBu (at 0 dBFS)
PAD ON: +26 dBu (at dBFS)

Phantom Power
+48 V

Stereo (LINE):

Type: TS phone/RCA pin (unbalanced) jacks
Maximum input level +10 dBu

OUTPUTS
MASTER OUT:

Type: XLR jacks (balanced)
Maximum output level: +14.5 dBu
Output impedance: 100 Ω

MONITOR OUT A (TRS):

Type: TRS phone jacks (balanced)
Maximum output Level: +14.5 dBu
Output impedance: 100 Ω

MONITOR OUT A-E (PHONES):

Type: Standard Stereo phone jacks
Maximum output level: 42 mW + 42 mW at 60 Ω
Output impedance: 100 Ω

BUSES
MASTER:

1

MONITOR:

5

SEND EFX:

1

CHANNEL STRIP
COMP:
LOW CUT:

75 Hz, 12 dB/OCT

EQ:

HIGH: 10 kHz, ± 15 dB, shelving
MID: 100 Hz-8 kHz, ±15 dB, peaking
LOW: 100 Hz, ± 15 dB, shelving

LEVEL METERS
Level segments:

12

SEND EFFECTS
Effects:

16 types:
Hall 1 & 2 (reverb)
Room 1 & 2(reverb)
Plate (reverb)
Church (reverb)
DrumAmb (reverb)
GateRev (reverb)
Spring (reverb)
Delay (delay)
Analog (delay)
P-P Dly (delay)
Vocal 1-4 (delay + reverb)

RECORDER
Maximum simultaneous recording tracks:

14 at 44.1/48 kHz (12 channel + stereo mix)
12 at 96 kHz

Maximum simultaneous playback tracks:

12

Recording format:

WAV 44.1/48/96 kHz, 16/24-bit, mono/stereo WAV format

Recording media:

16 MB-2 GB SD cards, 4 GB-32 GB SDHC cards, 64 GB-512 GB SDXC cards

AUDIO INTERFACE
44.1/48 kHz:

Recording: 14 channels
Playback: 4 channels

Bit depth:

24-bit

Interface:

USB 2.0

SYSTEM REQUIREMENTS FOR AUDIO INTERFACE MODE
Windows:

OS: Windows® 7 SP1 or later / 8.1 / 10 (32bit/64bit)
CPU: Intel® Core i3 or faster*
USB: USB 3.0/USB 2.0**

* Operation is not guaranteed with CPUs from Atom, Celeron or Pentium series or CPUs made by AMD.
** Only USB host controllers with Intel Chipsets are supported. Operation is not guaranteed when used with USB hubs or expansion cards.

Mac:

OS: Mac® OS X 10.10 / 10.11 / 10.12
CPU: Intel® Core i3 or faster
USB: USB 3.0/USB 2.0*

* Operation is not guaranteed when used with USB hubs or expansion cards.

iPhone/iPad:

OS: iOS 8 / 9 / 10

* Apple Lightning-to-USB Camera Adapter required.

CARD READER
Class:

Mass storage
USB 2.0 High Speed

USB HOST
Class:

USB 2.0 High Speed

SAMPLING RATE
Sampling rate:

44.1/48/96 kHz

FREQUENCY CHARACTERISTICS
44.1 kHz:

-1.0 dB: 20 Hz - 20 kHz

96 kHz:

-3.0 dB: 20 Hz - 40 kHz

EQUIVALENT INPUT NOISE
Actual measurements:

-128 dB EIN (IHF-A) with +60 dB/150 Ω input

Display:

LCD with backlight (128x64 resolution)

Power supply:

ZOOM AD-19 AC adapter (DC12 V/2 A)

Power consumption:

17W maximum

External dimensions:

445 mm (W) x 282 mm (D) x 70.5 mm (H)
17.5" (W) x 11.1" (D) x 2.78" (H)

Weight (main unit only):

2.53 kg / 5.58 lbs

Be The First To Review This Product!
Help other SWAMP Industries users shop smarter by writing reviews for products you have purchased.