32 Channel Multicore Cable w Stage Box + Multipin Connector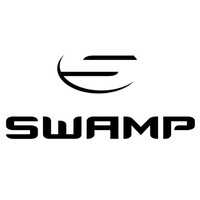 32 Channel Multicore Cable w/ Stage Box
This multicore and stage box is configured with 24 balanced XLR send and 8 balanced XLR or TRS return channels. The system includes a 32-way multicore cable with multipin connectors, a rugged metal stagebox housing and an inverse-gendered XLR breakout fan for patching to your mixer. All the connectors are quality Ningbo Neutrik connectors to ensure consistent high performance in heavy use environments.
XLR and TRS Return Output Options
There are both 8x XLR(m) and 8x 1/4" TRS return output connectors on the stage box, these channels are marked A to H. The channels connect to 8x XLR(f) connectors on the fan end, which are used to rout output signal from the mixer back to the stage box for connections with amplifiers, speakers or other monitoring equipment.
Multipin Connectors
Our multipin connectors feature precision made contacts set in a rugged bayonet coupling. The durable housing ensures quick and easy connection of your multicore equipment and a long lasting, reliable audio path. The multipin format also means that you can easily extend your SWAMP multicores and vary the gender configuration according to your needs. All of our multipin connectors include dust caps on both the male and female ends to keep the contacts contaminant free.
Quality Components
Each core is constructed with a twisted pair of OFC conductors wrapped with a spiral wound copper ground wire and outer aluminum foil shield encased in a PE jacket. All channels are then bound inside a tough black outer PVC jacket.
Ningbo Neutrik Electronics / Yongsheng Connectors
Ningbo Neutrik and its brand "Yongsheng" are part of the world renowned Neutrik AG group of companies. Connectors by Ningbo Neutrik are manufactured in and distributed through China and are branded Yongsheng. Yongsheng connectors deliver the precision and quality you would expect from this reputable manufacturer at an amazingly cost effective price point.
How to Use Your Multicore
Multicores with stage boxes are typically used to connect performers on stage or in a recording studio to a mixing desk. Instruments (DI Box) and microphones are plugged into the send inputs marked 1 to 24 on the stage box. The signals are carried through the multicore to 24 corresponding XLR(m) number coded connectors.
Features:
24 Balanced Send Channels
8 Balanced Return Channels
Optional XLR(m) and 1/4"(f) TRS Return Channel Jacks
Ningbo Neutrik Connectors - Stage Box (YS145, YS146) - Tails (YS136N, YS137N)
Multipin Connectors with Dust Caps

Be The First To Review This Product!
Help other SWAMP Industries users shop smarter by writing reviews for products you have purchased.