ART Dual RDB Dual Reamping Direct Box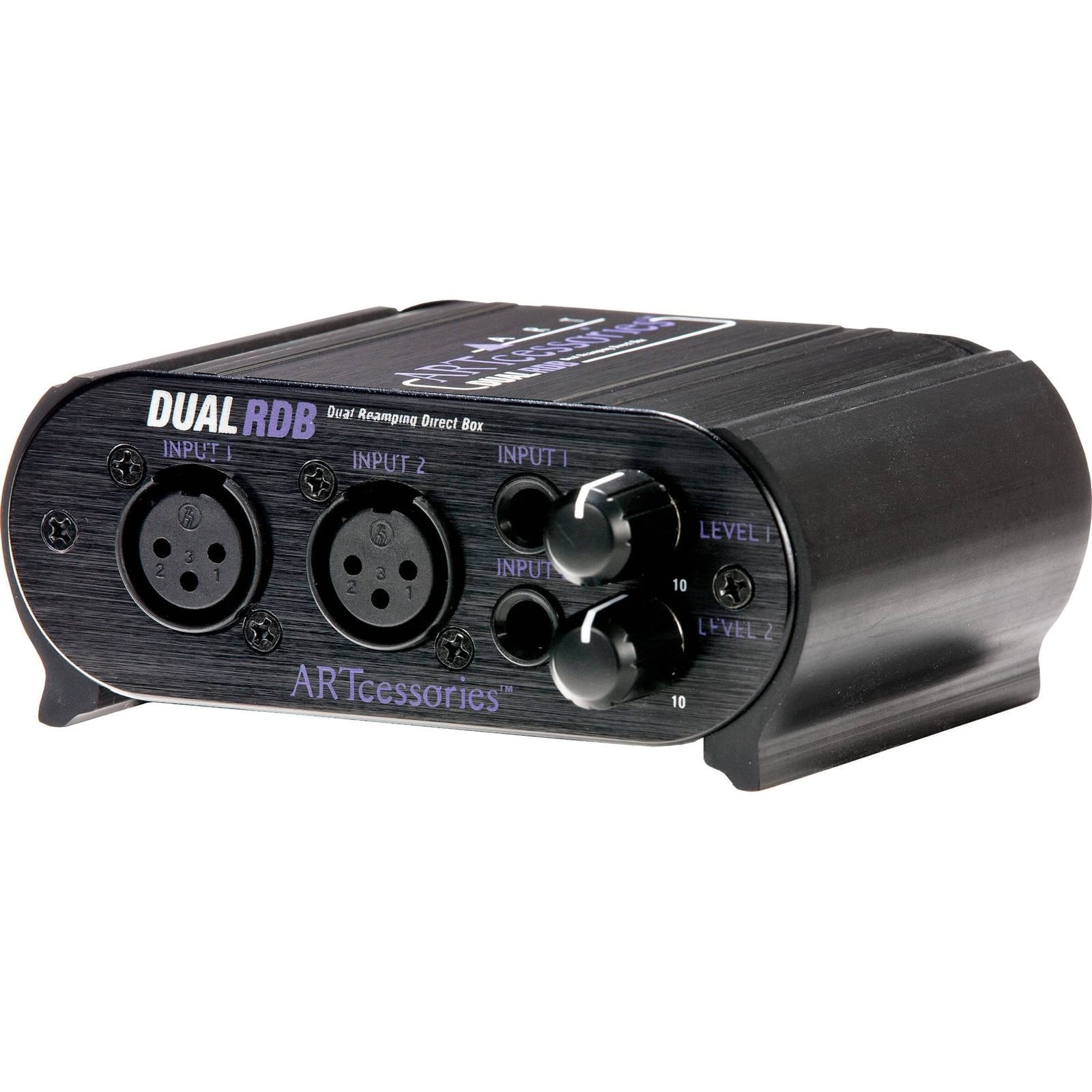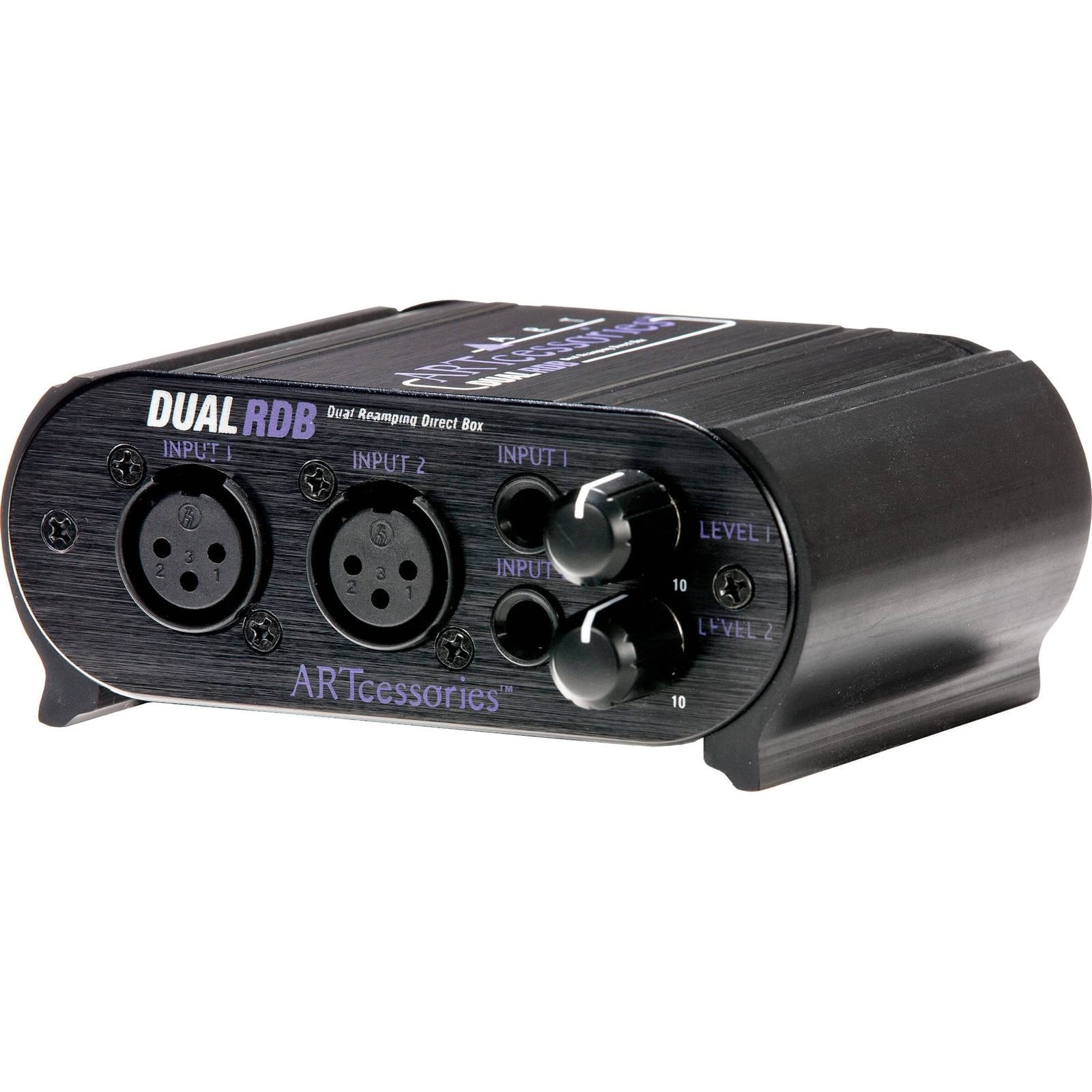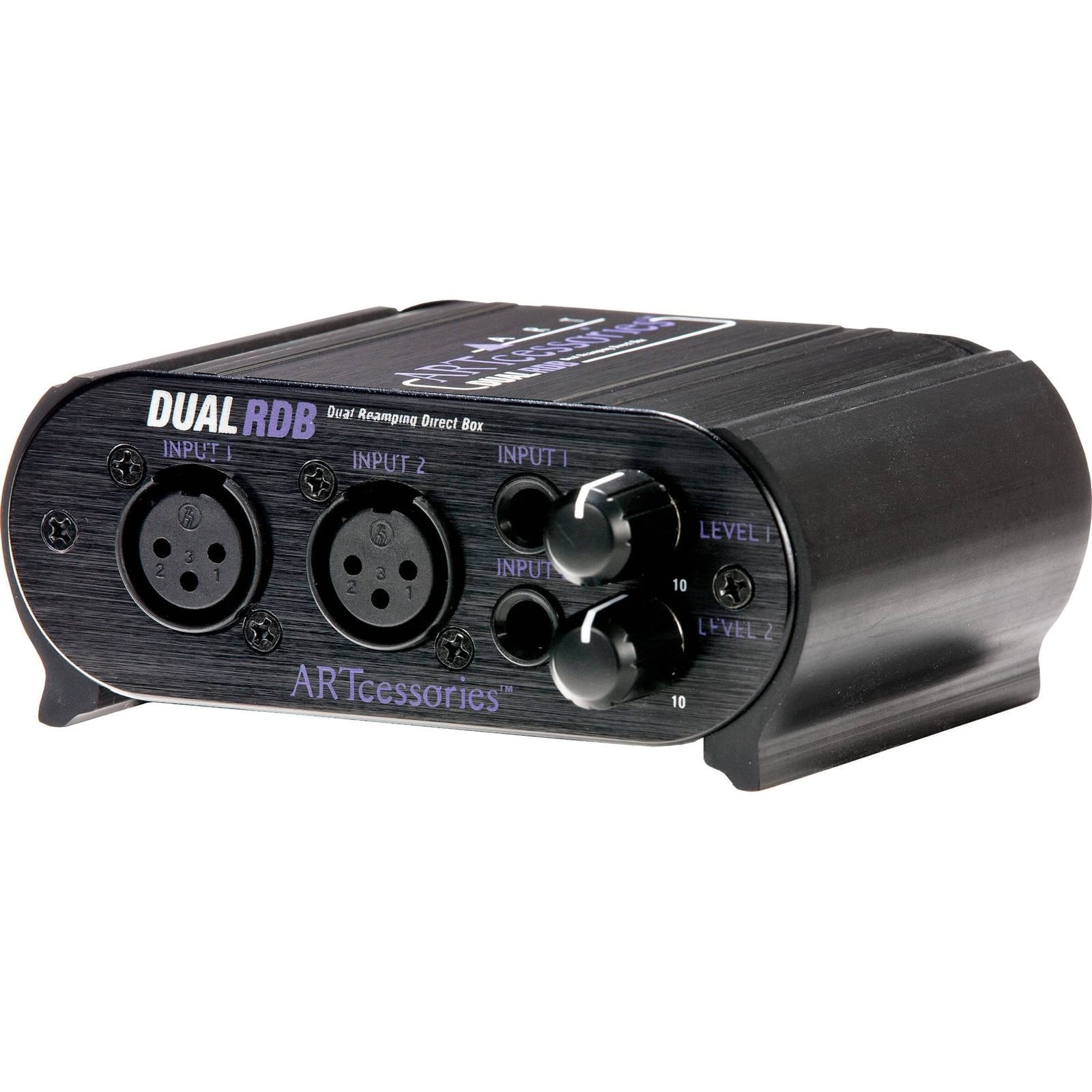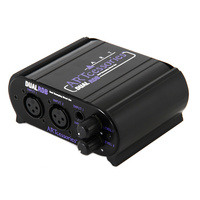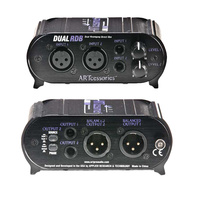 ART Dual RDB - Dual Reamping Direct Box
Line Level to Hi-Z or Mic Level
The Dual RDB is the ideal interface solution for any application where stereo or dual line level signals from recording interfaces, computers, mixers, iPods, consumer audio or video machines need to be connected to XLR microphone or ¼-inch instrument level inputs.
Dual Re-Amping Interface
'Reamping' is a popular technique used by studio engineers and producers to enable a pre-recorded guitar (or other instrument) track to be sent out of the computer and back into guitar effect pedals or guitar amps, to achieve a desired sound.

To be able to re-amp, simply record an electric guitar via a DI box, instead of using a mic in front of the guitarist's amp. Though note that you may wish to allow the guitarist to use and listen to their amp while recording, to ensure the musician has the right 'feel' while playing.
Transformer Isolated Outputs
The unit has two high quality isolation transformers that prevent ground loops when connecting various pieces of equipment together.
Full Range Frequency and Variable Gain
The Dual RDB's variable level controls allow volume control to be set at the source rather than in the studio, AV room, audio closet or installation rack. A 20Hz to 20kHz frequency response ensures the Dual RDB will function transparently with any high quality audio source.
Popular Applications:
Re-amping interface
Line level direct box
ART (acronym: Applied Research & Technology) are renowned for producing devices that feature unique gadgets and functions that make you think "Why hasn't anyone thought of that before?"
Specifications:
Dual ¼-inch TRS and XLR balanced line level inputs

Transformer isolated XLR balanced microphone level outputs

Transformer isolated ¼-inch TRS balanced instrument level outputs

20Hz to 20kHz Frequency Response

Variable Level Controls with Mute

Channel Two source selectable between Channel One or Channel Two Input

Channel Two output phase switch
By:

Alan Doyle

on 11 July 2014

Incredibly rugged and flexible at an amazing price. Sound is crystal clear with no artefacts. Plus it's two in one in every sense - 2 channels with signal split option, and 2 boxes in one - reamp and DI !! This is one amazing value box that's a must buy for your kit bag !




5

(5)