Home Studio Vocal Recording Package - RF-5 + BM-700 Condenser + USB Interface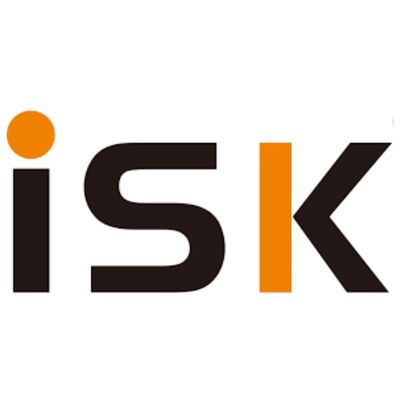 Professional Home Recording Package
iSK and SWAMP have teamed up to deliver a perfect combination of products suited for home studios and those serious about producing professional audio and vocal recordings at home. Finally you can record high quality tracks without the need for overly expensive equipment or studio session time.
SM11 3 Channel Mixer and Audio Interface Included
The SM11 might be small, but with 3 input channels, main outs, a headphone out and a USB audio interface, this mixer has everything you need to start mixing and recording. The XLR / TRS combination input is capable of accepting microphone level, Hi-Z instrument level (guitar) or even line level signals. The 2/3 mix channel with stereo 1/4" line input allows for connecting to keyboards or other line level instruments. On top of this, the AD/DA USB interface allows for simultaneous recording and playback without affecting the recorded signal, making this little mixer the perfect hub for a small computer-based recording setup. To download free recording software, click here.
What's included:
1x

iSK RF-5 - Reflection Filter / Vocal Booth system - a portable recording unit that will reduce room ambience within a recording. It has advanced absorptive walls consisting of 5 pieces of high quality metal panels with conical foam layering.

1x

iSK BM-700 - Condenser Microphone - perfect vocal recording microphone for home studio's. Captures sound with incredible clarity and warmth. Also great for instruments such as acoustic guitars. The BM-700 delivers an accurate and true sound never heard before on a mic of this price.

1x SWAMP SM11 3 Channel USB Mixer - SWAMP's very own 3 channel USB mixer/interface. Featuring 1x mic pre-amp combo connector for microphones or instruments, stereo line input for electronic gear, and true stereo USB interface with plug-and-play connectivity.

1x

iSK HP-580 Professional Monitoring Headphones - Closed-back design, ideal for studio monitoring applications. Featuring a flat frequency response and high power output. New generation of XXL membrane high definition driver delivers an accurate and exquisite sound.

1x

iSK SPS014 - Microphone Pop-Filter - featuring a unique double-net design. When recording vocals in the studio, it is essential to use a pop filter (popper stopper) to reduce sibilance and plosives, ie 'esses' and pops. Usually present when signing words beginning with "S" and "P".

1x

SWAMP Vocal Booth Stand - Built tough with thick metal tubing, while featuring a narrow tripod base to save on floor space. Suitable for supporting all the iSK vocal booths.

1x

Headphone Hanger - A great little device that can be attached to any microphone stand, and allows for a pair of headphones to be hung in a convenient position.

1x

SWAMP XLR 5m cable - To enable the connection of the microphone to your mixer or audio device, a quality balanced and dual shielded XLR cable is included.

1x

USB A to B - 2m cable - To enable the connection of the audio interface to your computer, a 2m fully shielded USB cable is included (included with SWAMP SM11).
More Home Recording Packages from SWAMP
We offer a range of different home recording packages to suit different needs and budgets. We offer packages with an "Audio Interface" included, that require absolutely nothing else except a computer to start recording. We also offer packages without the interface, in case you already have one or a suitable computer sound card. You can then select from different microphone, vocal booth and headphone combinations to tailor the packages to your preferences, needs and budget.

Be The First To Review This Product!
Help other SWAMP Industries users shop smarter by writing reviews for products you have purchased.