Elixir 11152 Nanoweb 12-String Acoustic Guitar Strings Light - 10-47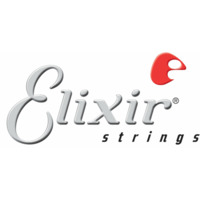 $36.99
Sold Out
Contact us for an ETA
1 Set (12 strings) - Elixir Nanoweb 80/20 Light Gauge Bronze 12-String Acoustic Guitar Strings
Elixir Acoustic Nanoweb strings don't just sound great; their micro-thin coating keeps them sounding great for a lot longer than average strings.
Nanoweb Technology
If you want to keep your guitar tone consistently great day in and day out, put on a set of Elixir Acoustic Nanoweb strings. Their coating actually cuts down on unnecessary finger friction, and protects against finger grime. You'll be amazed at how long they last! Less string changes means having to buy strings less often.
Custom Light Gauge
Elixir's 80/20 Bronze strings are made of 80% soft copper and 20% durable zinc, presenting a smoother, mellower tone than Phosphor Bronze acoustic strings. They tend to assume a warmer glowing tone, but the ultra-lightweight Nanoweb™ coating gives lets them move freely, giving their tone some of the gloss associated with more responsive Phosphor Bronze strings.
Features:
For 12-string Guitars
Nanoweb coating
Extra-long life
80/20 Bronze
Bright tone
String gauges below in inches:
E. 1st - .010/.010

B. 2nd - .014/.014

G. 3rd - .023w/.009

D. 4th - .030w/.012

A. 5th - .039w/.018

E. 6th - .047w/.027w

Be The First To Review This Product!
Help other SWAMP Industries users shop smarter by writing reviews for products you have purchased.