JOYO Guitar Effects Pedal Board / Pedal Bridge with Wheely Flight Case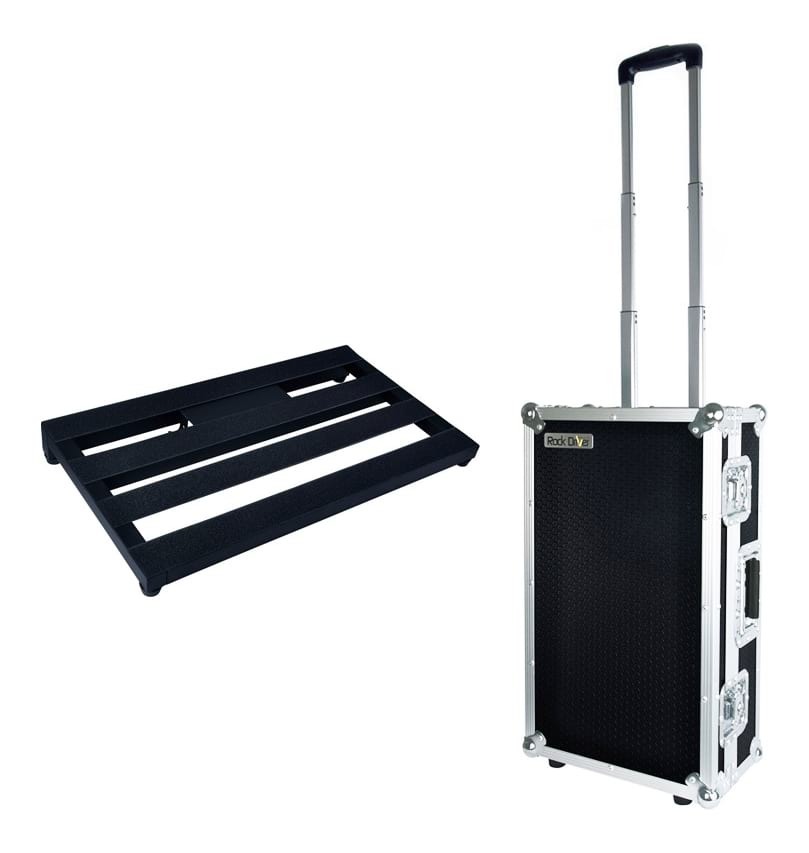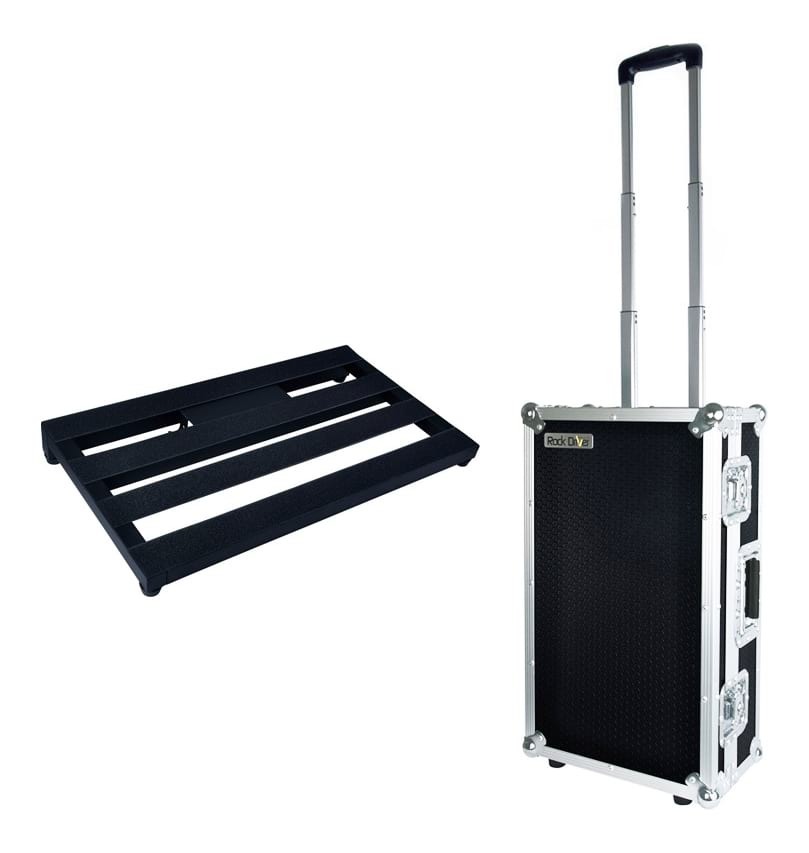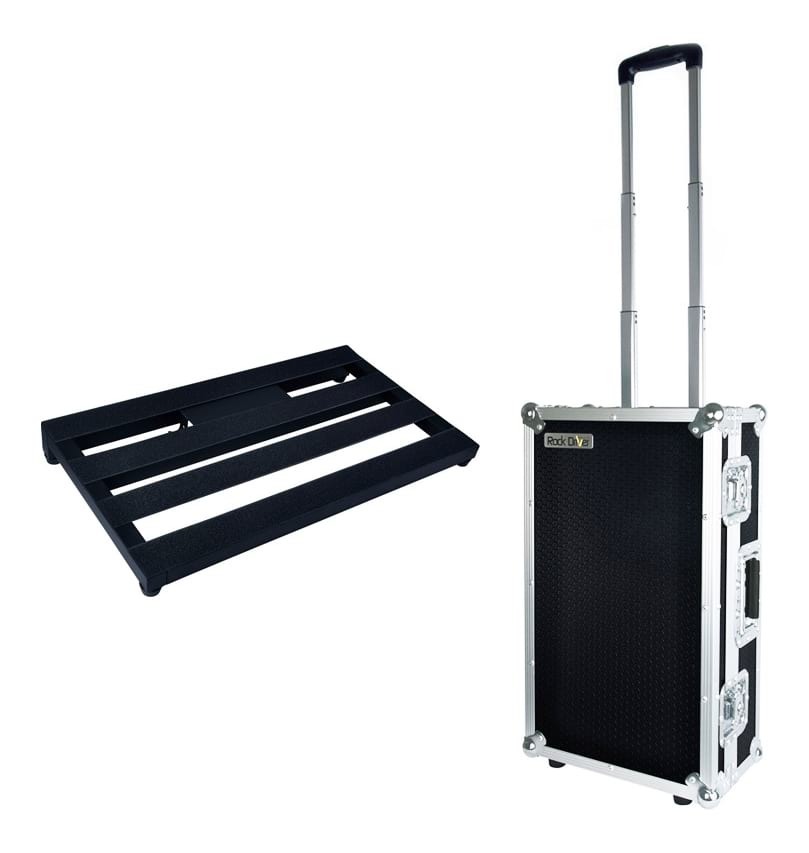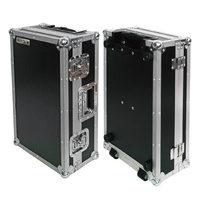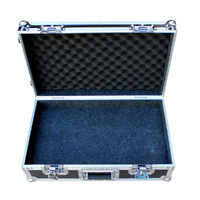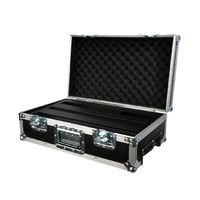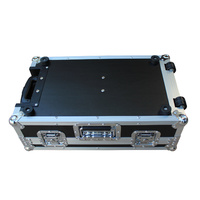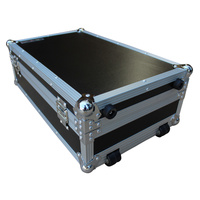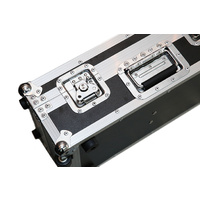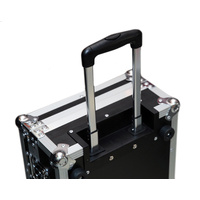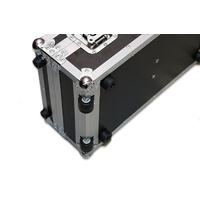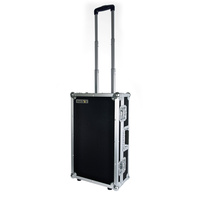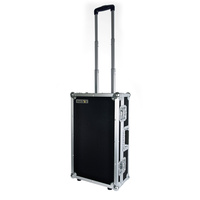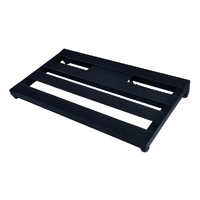 JOYO Pedal Board Package - Pedal Bridge with Flight Case
SWAMP have put together this great value pack for the touring musician. Included is a durable aluminium pedal bridge with a super heavy duty flight case on wheels. Take your entire pedal set up on the road with the peace of mind in knowing its safely out of harms way.
JOYO Guitar Pedal Bridge
The JOYO Pedal Bridge caters for guitarists and bass players that need a sturdy, portable and well weighted board for their pedals. With the raised angle of the bridge, you will have open access to each pedal so you can engage the pedal of your choice easily, letting you focus on your playing. Fits comfortably into the JOYO RD-2 pedal bridge hard case.
Custom Velcro Stripping
Comes with everything you need to set up a great looking and impressive pedal board. Once it's assembled, you can use the supplied velcro tape cut into strips of your choosing to attach to the bottom of your pedals. The rungs can be lined with velcro, giving you maximum customization of your pedal positioning.
Specific Power Supply Position
A great feature of the JOYO pedal bridge is the purpose built space for the pedal's power supply. Situated just underneath the the main frame, your power supply can be secured with an adjustable elastic strap, with easy access for the daisy chain cable via the two access holes on the frame. This space will keep your power supply safe, hidden away from any possible knocks, or split drinks when on stage.
Lightweight for Easy Transportation
The entire pedal bridge is constructed from lightweight aluminium, minimising the weight of your complete pedal rig and making for easy transportation.
Joyo RD-2 Heavy Duty Wheely Case
An extremely rugged and durable case for the Joyo pedal bridge, this case is designed specifically for the touring musician. Built to stand up to even the roughest of baggage handlers, the thick foam interior will keep your pedal board safe and secure. It can also fit in most airplane overhead baggage storages, giving you the option of keeping it with you. A telescoping pulling handle will save your back from many a slipped disc as you get this case from A to B on its two low profile yet solid roller wheels.

RD-B Pedal Bridge Features:
Aluminium Construction
Velcro Stripping Tape Included
4 Rungs
Purpose Built Power Supply Cradle
4 Solid Rubber Feet
Fits the JOYO RD-2 Pedal Bridge Hard Case
Dimensions: 56cm x 31.5cm x 5cm
Weight: 2.48kg (without case)
RD-2 Wheely Hard Case Features:
Strong Aluminium frame with Fireproof Panels and butterfly latches
External Size: 58.5cm x 34.8cm x 18.8cm
Internal Size: 32.5cm x 56cm x 10.5cm
Weight: 11.18kg (with pedal bridge)
---
Custom Label: MP-JY-RD-B---RD-2
SKU: MP-JY-RD-B---RD-2
Shipping Weight: 16.2900
An "okay" deal

25 December 2016

The pedal board included in this pack is surprisingly just as good as other more expensive pedal boards. The case however is made out of plastic which was disappointing, as I was expecting wood like many other flight cases. However, it will offer good protection, but i'm just not sure for how long. Certainly great for the price, but f you have the extra cash, get something a bit more sturdy!




(3)
JOYO Guitar Effects Pedal Board / Pedal Bridge wit

By:

Anonymous

on 24 August 2016

I was looking for a good quality pedal board with some sort of case or bag. This Joyo pedal board and flight case are top quality at a great price. The board itself is rock solid sturdy and the flight case is equally top quality. Swamp sent the goods out really quickly and I couldn't be happier. They have a new and very happy customer with more purchases to come.




(5)
By:

Mr. Bernard Hull

on 5 February 2016

This is a very sturdy, well designed and well built package that provides protection for your valuable FX pedals in a convenient form that saves packing, patching and unpacking all your gear before and after every gig. Simply lift the pedal bridge out of the case, plug in your power supply, guitar lead and connect the output to your amp and you are away. There's enough room on the pedal bridge for around 12 standard sized stomp boxes (depending on their actual dimensions). I have 8 in mine but that includes a vintage Schaller wah wah, an old Roland Phase II and a large TC delay pedal. Under the pedal bridge is a bay that will take a compact power distribution box which is held in place by a rubberized strap (supplied). All in all, a great piece of kit at a realistic price that looks great too.




(5)