iSK DSM-5B Drum Kit Microphone Set - 5-Piece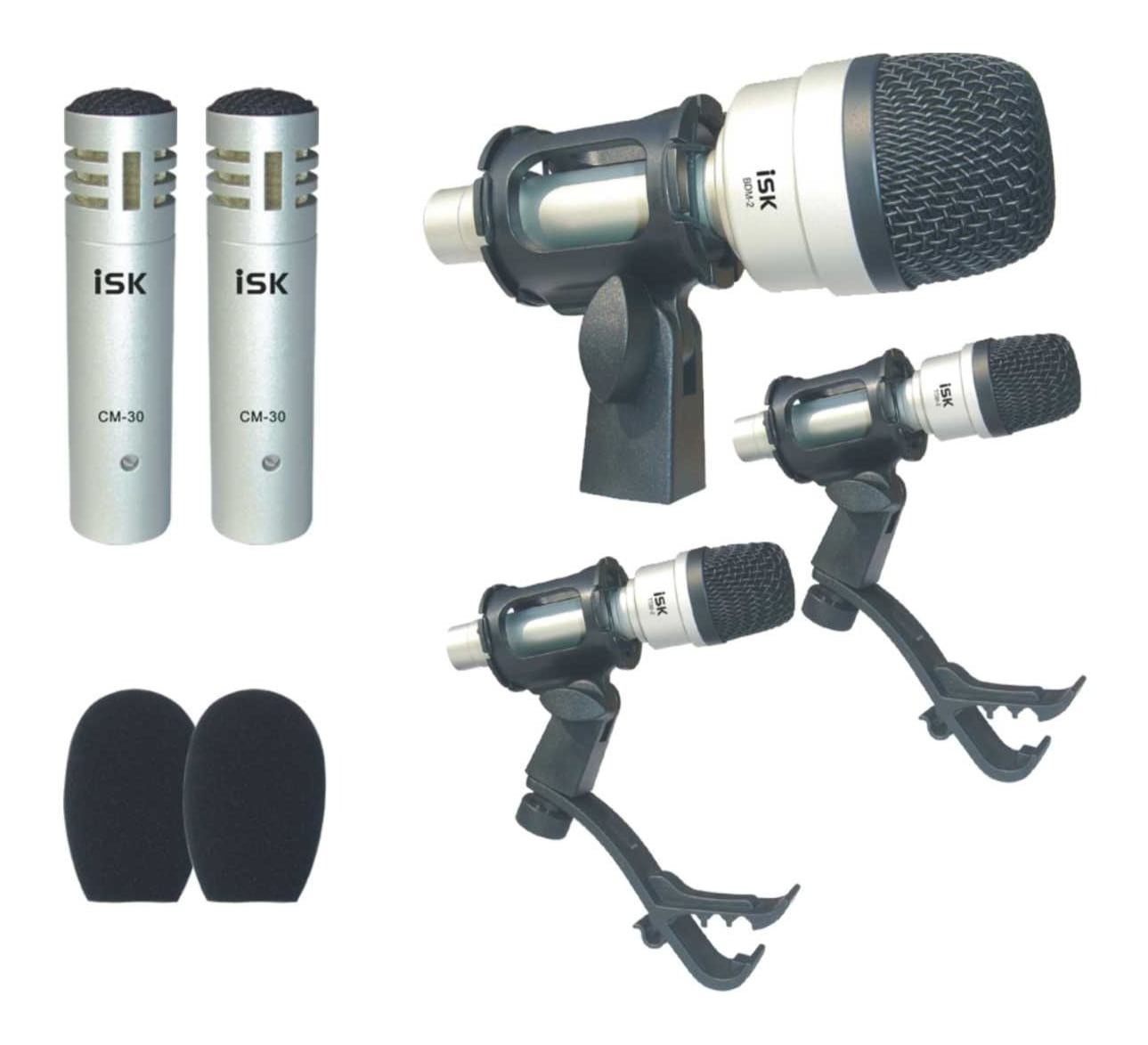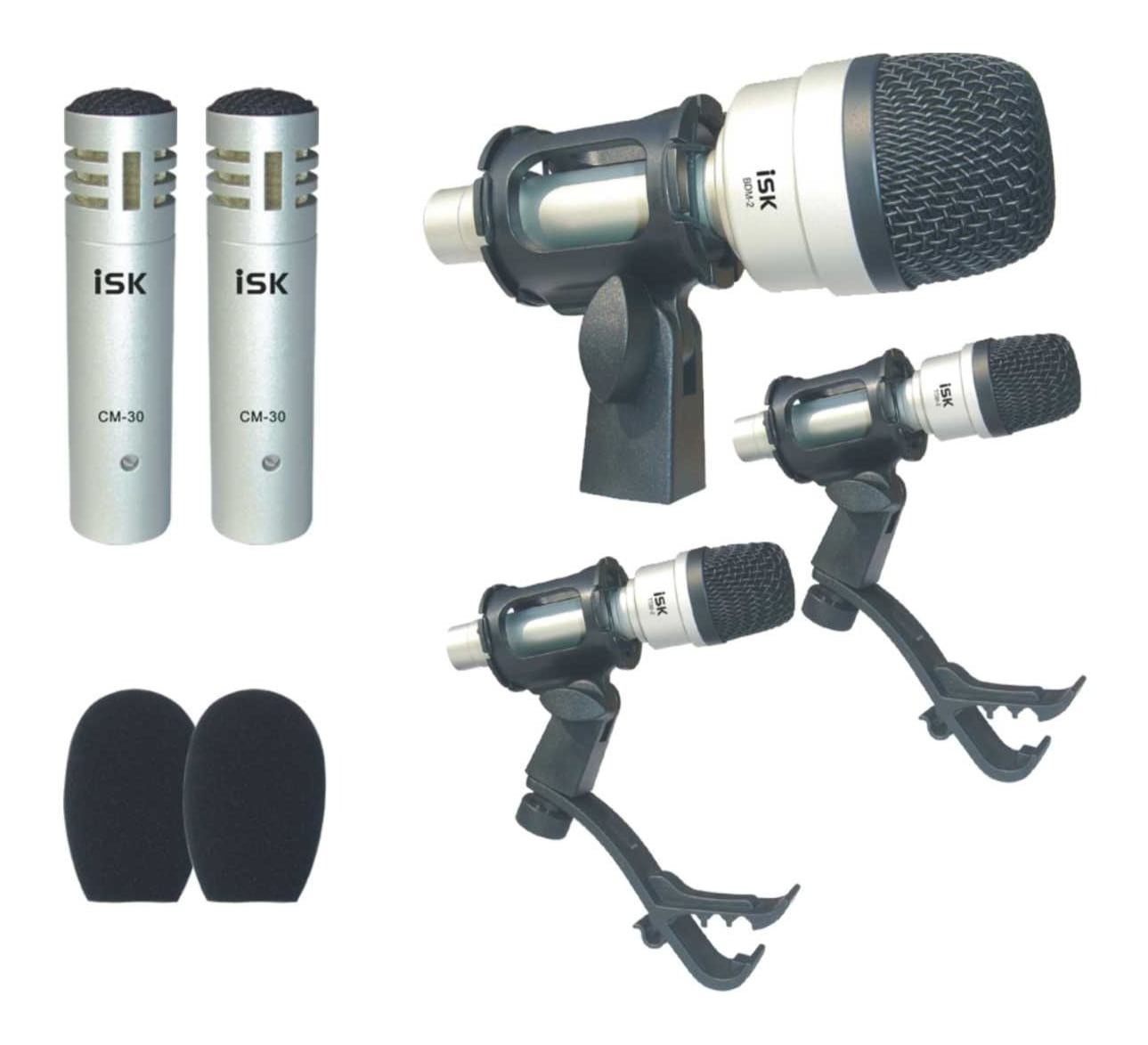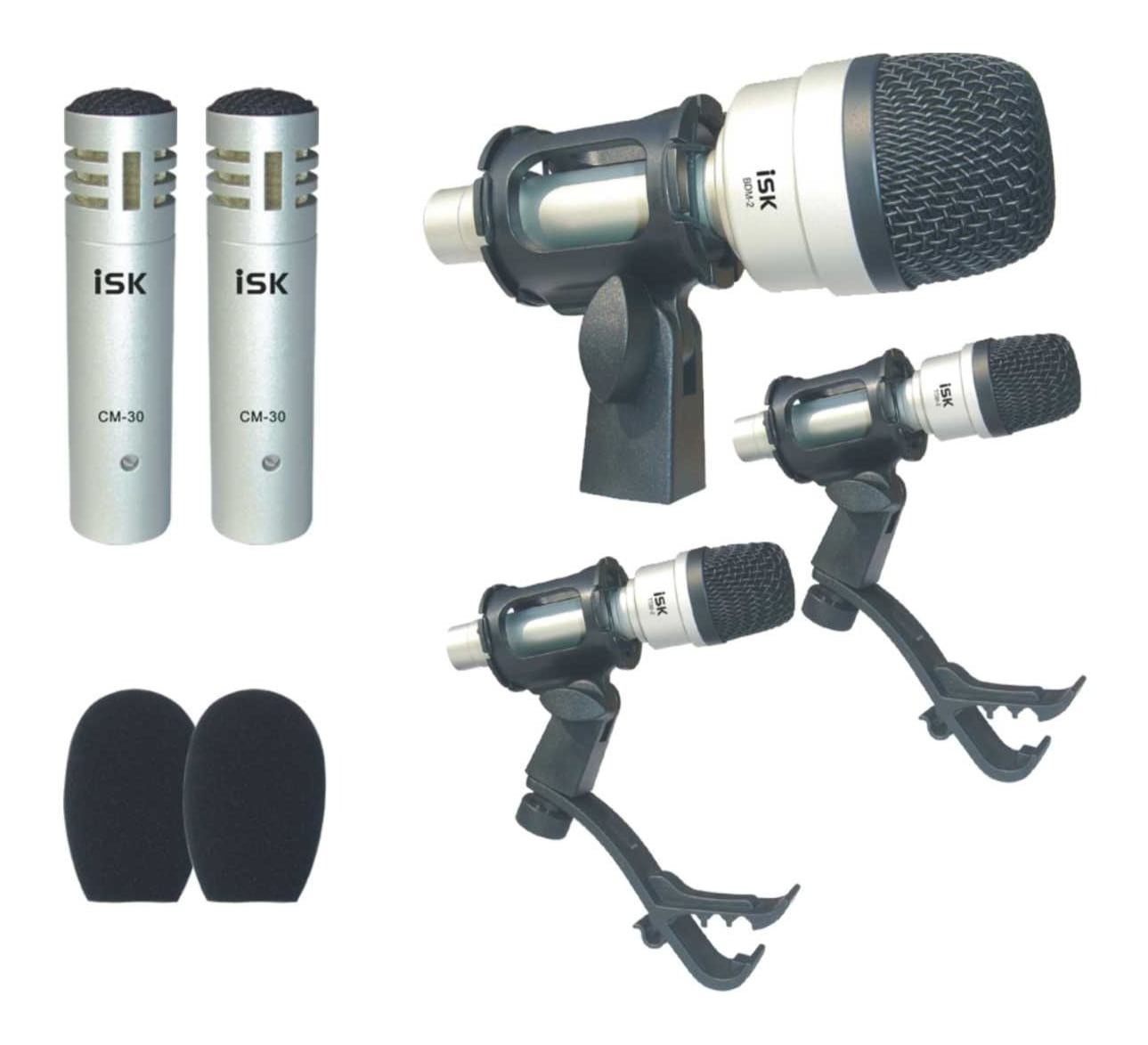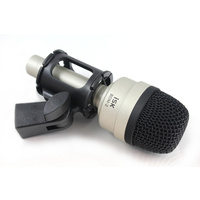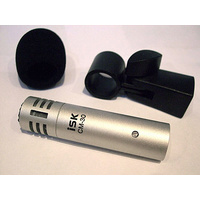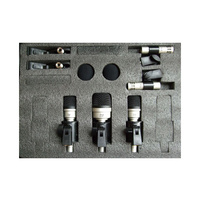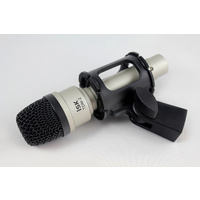 iSK DSM-5B Professional Drum Kit 5-peice Microphone set.
Suited to large drum kits with 1 tom drum. Specifically designed for use with modern rock drum kits in both live and studio recording scenarios.
The 5-peice set comes in a rugged carry case and includes all relevant clips and windshields.
Below you will find descriptions on each of the microphones:
2x CM-30
The small diaphragm enables the CM-30 to pick up high frequencies with amazing authenticity, making the CM-30 best suited for recording orchestral instruments, piano's and cymbals.

The uni-directional pick up pattern means the mic can be used effectively in live scenario's where there are other sounds on stage. Also great for studio use, especially good on cymbals.
2x TDM-2
The TDM-1 is an exceptional instrument dynamic microphone. It has a uni-directional cardioid pick up pattern and is designed for micing snare and tom drums.
1x BDM-2
The BDM-1 is a large diaphragm dynamic microphone. It has a uni-directional cardioid pick up pattern and has been designed for the micing of kick/bass drums. Also works well on a bass cab.
2x Drum Claws
The drum claws can be clamped onto any piece of the drum kit (typically drum rims), so that microphones can be attached without the need for mic stands, avoiding clutter.
Package Includes:
2x CM30
2x TDM-2
1x BDM-2
2x Drum Claws
2x Mic Clips
2x Wind Shields
1x Protective Case
---
Custom Label: SK-DSM-5B
SKU: SK-DSM-5B
Shipping Weight: 2.2500
Be The First To Review This Product!
Help other SWAMP Industries users shop smarter by writing reviews for products you have purchased.