SWAMP Silent Plug Stage Guitar Lead Blue Transparent Jacket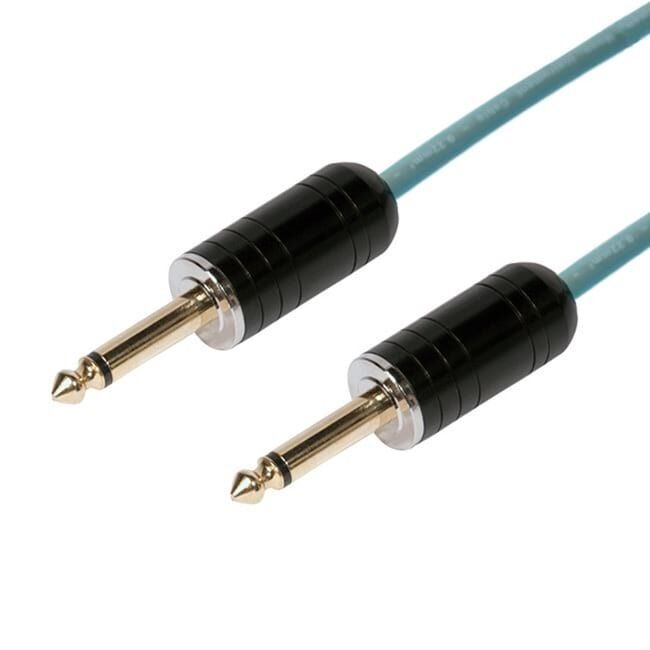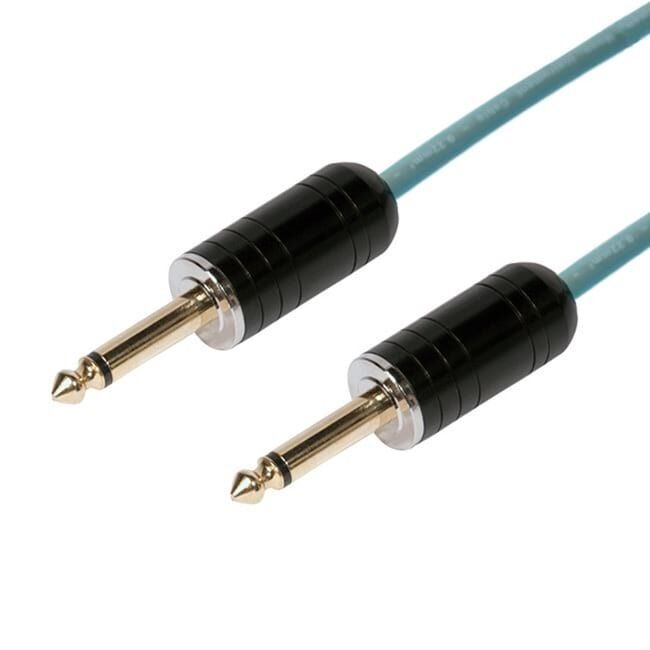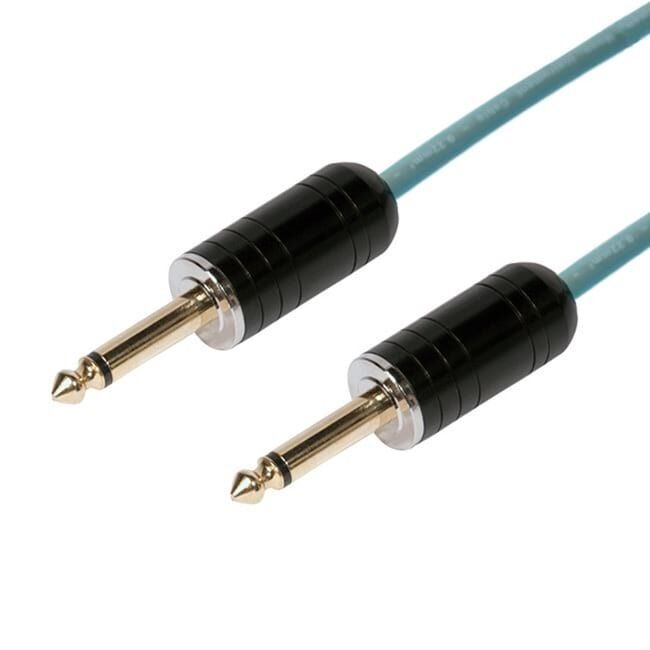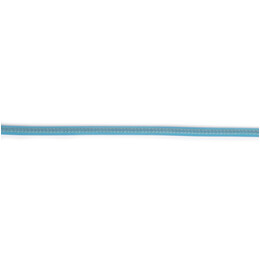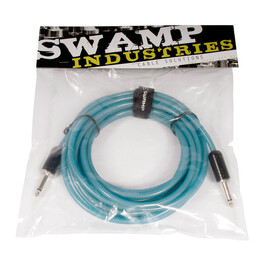 SWAMP stage series guitar lead with a silent plug and transparent jacket!
The magic of a 1/4"silent plug!
One end of this cable is terminated with a 'silent' 1/4" jack connector. This special connector features a small metal button that is engaged whenever a the jack is fully inserted into a jack socket. Signal is only allowed to pass when the button is engaged, meaning that as soon as the jack is pulled out the signal is muted. No more noises and pops when changing guitars without turning off your amp!
Braided Shield
Constructed with SWAMP's latest braided ground shield guitar cable, providing excellent noise rejection and low handling noise, while still being flexible enough for stage use.
Thick 21AWG conductors
30 strands of 0.12mm2 copper are used to make up the conductor making this a thick 21AWG cable, allowing all of your guitar signal to pass through the cable to the amp unobstructed.
When to use a guitar lead?
This cable is suitable for carrying Hi-Z (guitar) and Line Level signals between all guitars, guitar amplifiers, keyboards, other instruments and audio devices accepting 1/4" jacks.

Need another length or style? Check our guitar lead category store page.

Specifications:
Colour: Transparent Blue Jacket
Cable Core: 0.12*30(Conductor) + 0.12*16*7(Braided Ground)
Conductor Gauge: 21AWG (0.34mm2)
Outer Diameter: 6.5mm
Connectors: 1/4"(m) or 6.35mm TS - one end with a silent plug
By:

Jon

on 11 October 2014

I have to swap between guitars often at gigs and this cable saves me having to manually turn my amp down every bloody time to eliminate making a noise when I pull the jack plug out.No complaints so far & the price is great.




5

(5)