SWAMP Medium Powered PA - 2x 15" Subwoofer + 2x 12" FOH Speakers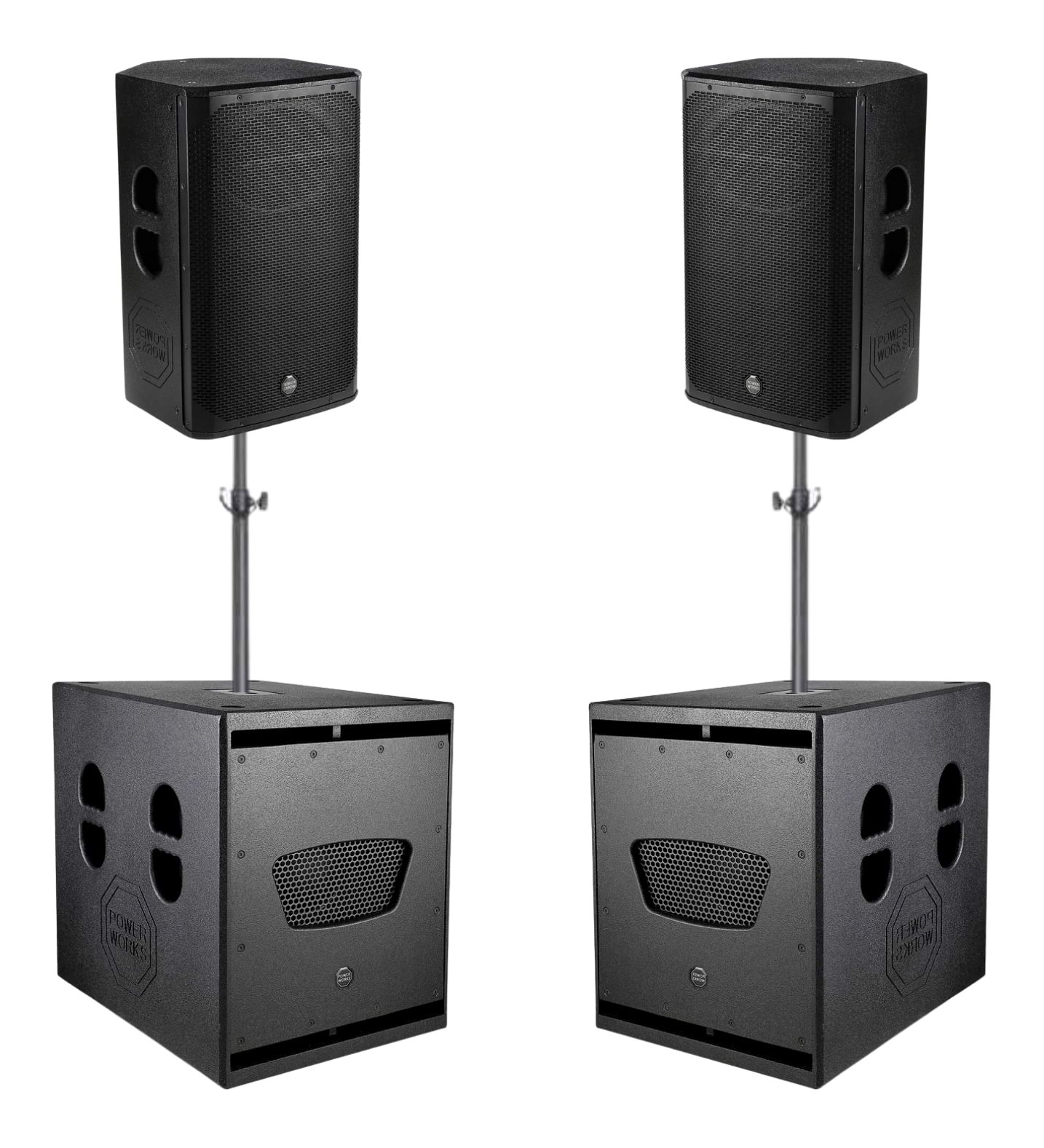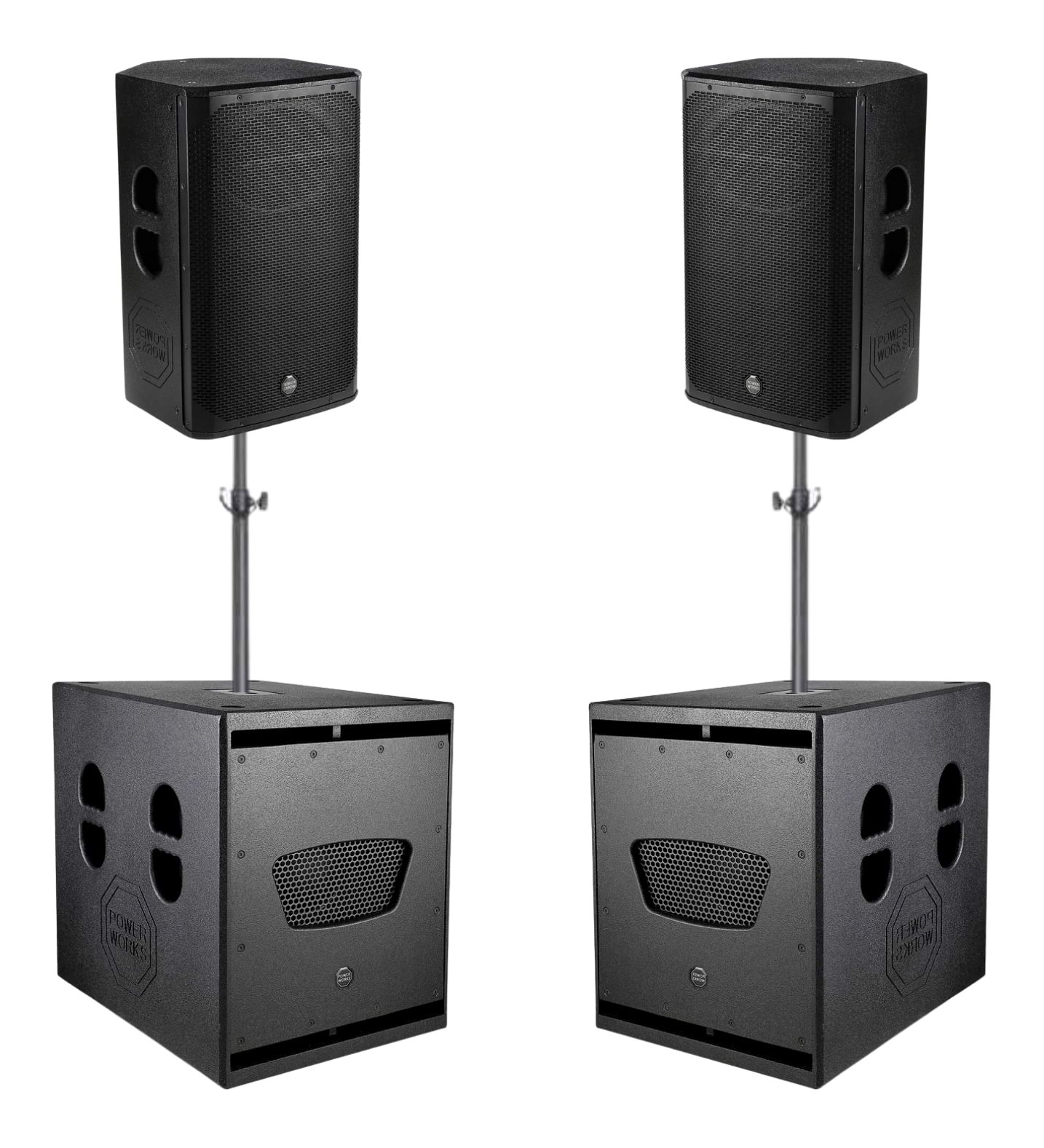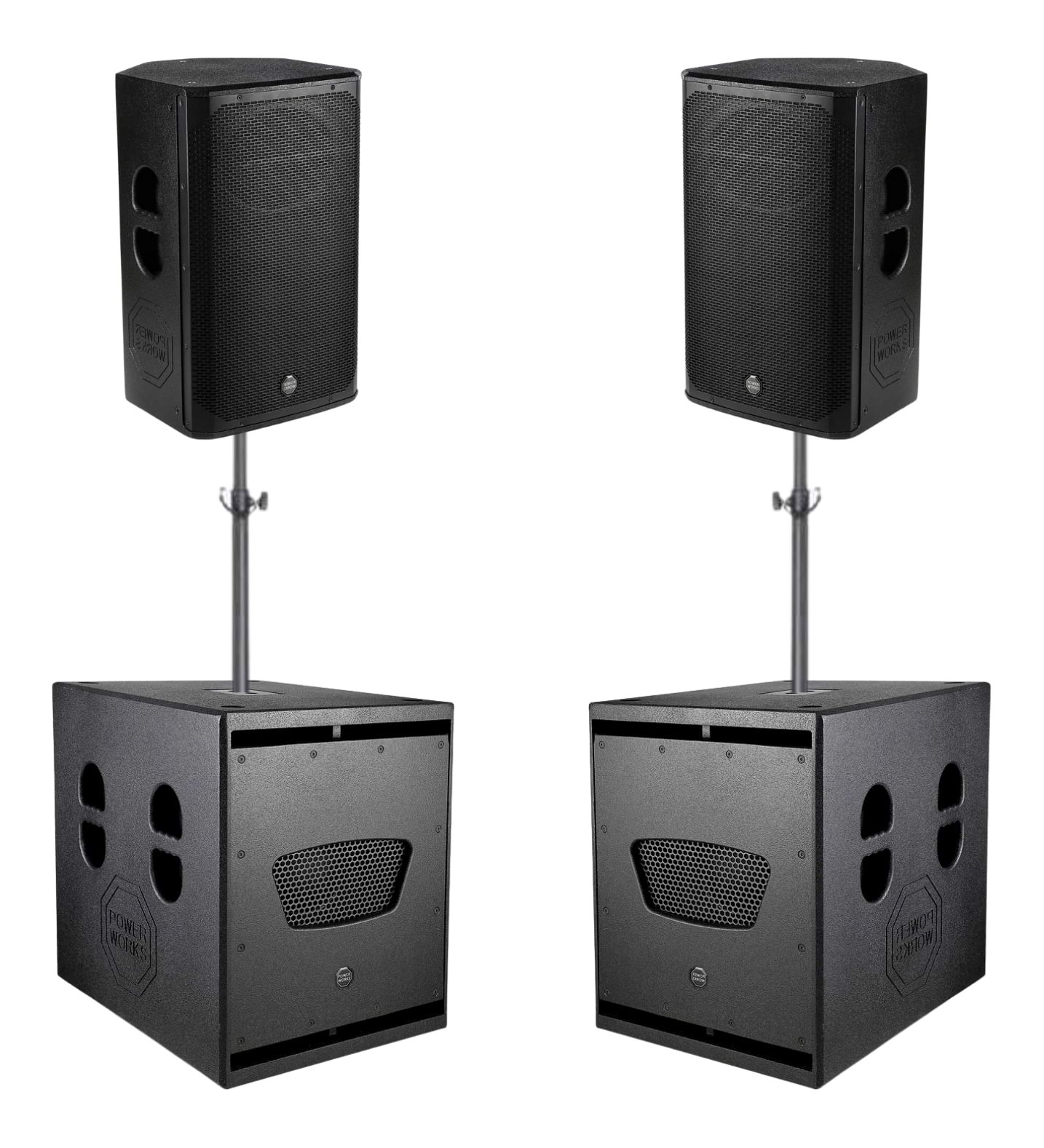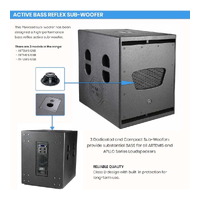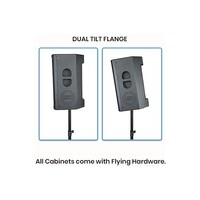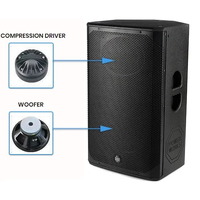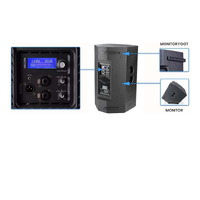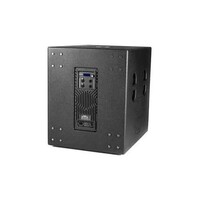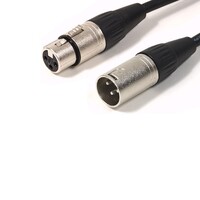 $1,499.99
Sold Out
Stock Due: early February
SWAMP Speaker and Subwoofer System for Medium Size Venues
This speaker package from SWAMP provides the bones of a strong PA system. With 2x 500W 15 inch subwoofers and 2x 180W bi-amped top boxes, this speaker system is perfect for small indoor or outdoor venues. Including all required cables and 2x combo mounting poles for the speakers, this package is a great choice for a solo performer, DJ, or anyone looking to upgrade to a professional sound system setup for live music, but already has a mixer.
2x SWAMP PAJ-12BM 2-way, Bi-Amped, 180W RMS Powered PA Speaker
The PAJ12 is SWAMP's all-round workhorse PA speaker, with a bi-amped design with a clear, rounded, full range sound delivering power of 180W RMS (bi-amp configuration) and 250W at peak levels. Ideal for use as a FOH speaker in small pub or club shows, the slanted speaker box design also allows the PAJ12 to be used effectively for stage floor monitoring as well, with a precise mid range and flexible EQ control to ward off unwanted feedback.
2x SWAMP MA-15SUB-A 500W RMS - 15" Active Subwoofer
Designed for general sound system low-end reinforcement, suitable for club / venue PA system installations and DJ and live band performances. This active subwoofer with its 500W RMS power handling capability (1000W Peak) will add a solid amount of bottom-end to any sound system, also works great paired with the SWAMP 10" and 12" powered speakers.
Subwoofer Pole Inserts to Mount FOH Top Boxes
Constructed from 35mm steel tubing this is a strong and durable speaker stand designed to slot into the hole on top of the subwoofer so that FOH speakers can be mounted directly above the subs, saving on space.
Four SWAMP Balanced Microphone Cables - 2x 7m + 2x 2m Stage Series
Included are 2x long 7 metre XLR cables for connecting the two Main outputs on a mixing desk to the Line input on each of the powered speakers and 2x 2m cables to link each of the top box FOH speakers to one of the subwoofers.
Package Includes:
2x PAJ-12BM 180W RMS Powered Speakers
2x MA15SUB 15" 500W Powered Subwoofers
2x Heavy Duty Speaker Stands
4x XLR Microphone Cables - 2x 7 metres, 2x 2 metres
By:

Mr. Kenneth Cameron

on 21 August 2015

I will not hesitate to share my experience with my family and friends because I'm must say that I have the best sound and SWAMP Staffs are very helpful




5

(5)