Black Friday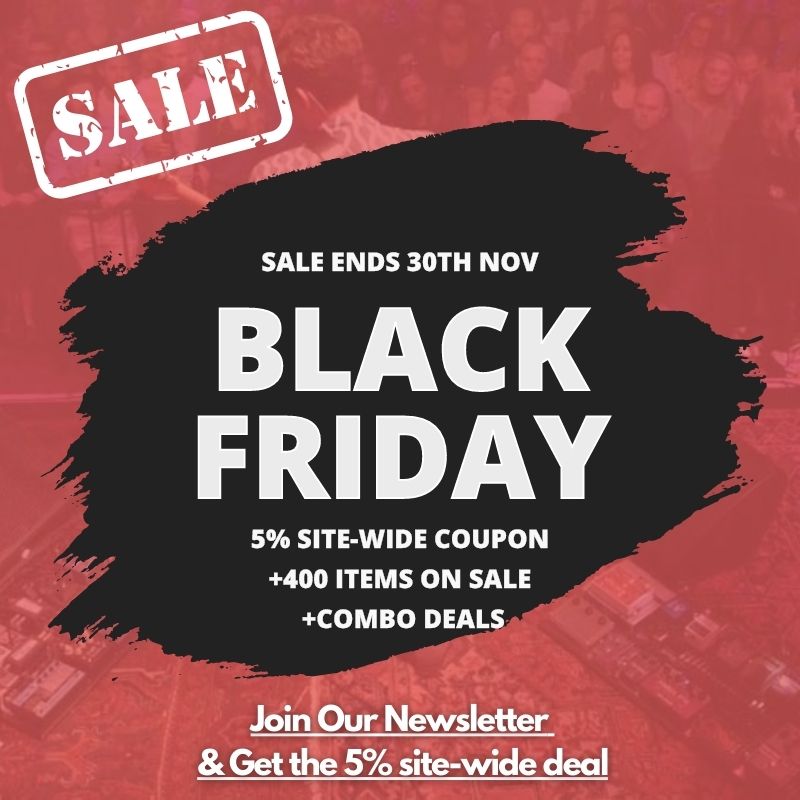 1. 5% Site-Wide Coupon Code
Join our Newsletter to receive a 5% sitewide discount coupon instantly. Discount valid with on sale items and combo deals.
Already a subscriber? You should already see the discount below. Otherwise just enter again for instant coupon display.
2. 400+ Items On Sale
A selection of clearance items. Add the extra 5% for an epic deal!

3. Combo Deals
Purchase from specific categories and brands and get healthy discounts on popular accessories.

Buy a PDB Series Pedalboard & Save 30% on a SWAMP Power Station
Buy a Guitar or Bass Amp & Save 10% on a selection of FX Pedals
Buy a Guitar & Save 20% on Guitar Accessories
Buy an Audio Interface & Save 20% on Alctron Microphones & Headphones
Buy a Speaker or Sub & Save 15% on Stands & Cables
Buy any Rack Gear & Save 20% on Rack Cases
---
10% Discount Coupon Also Applies To Items Already On Sale
---
Related Products