SWAMP 18" 600W RMS / 1200W MAX - Passive 18 inch Subwoofer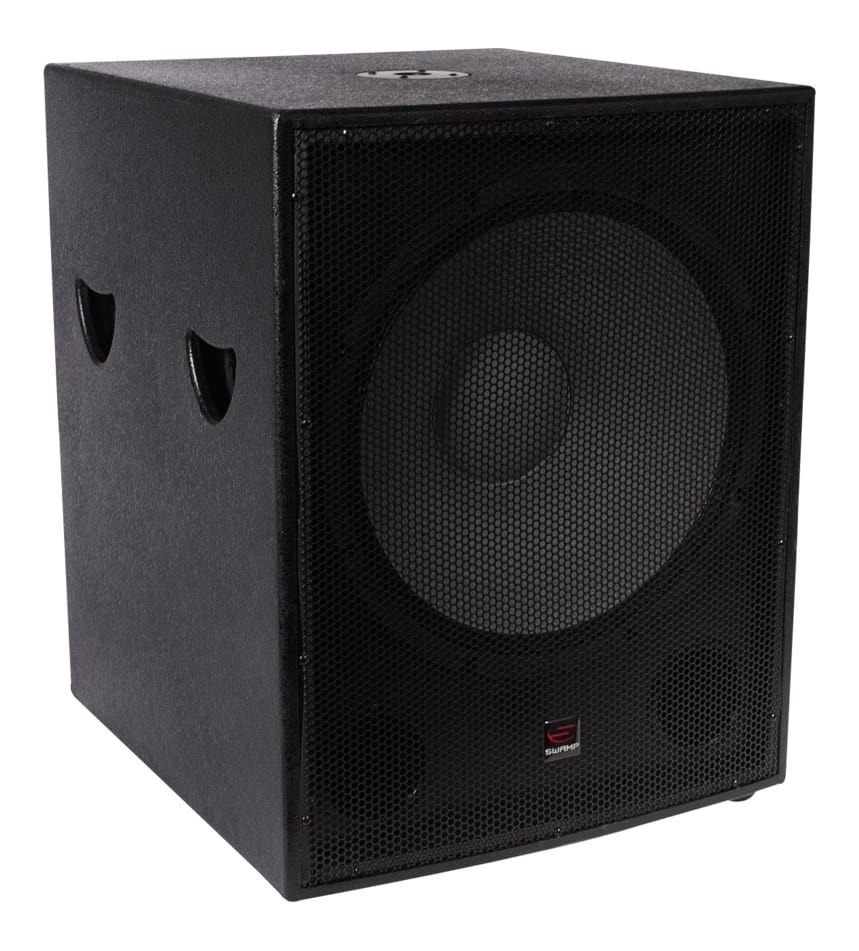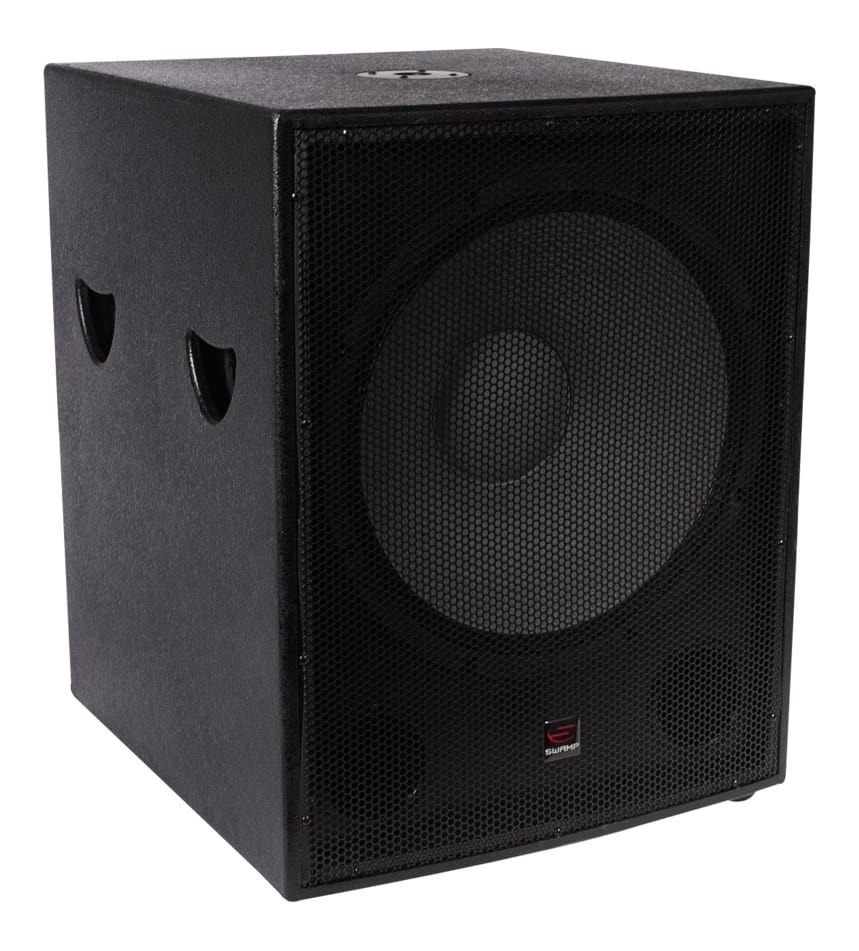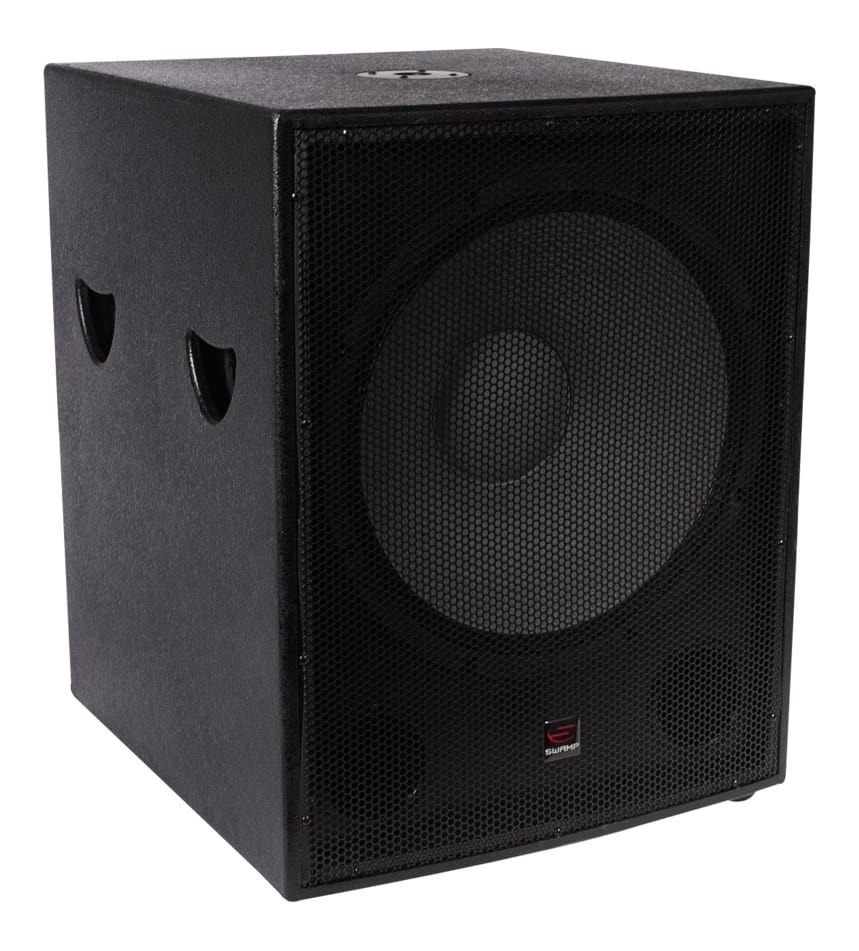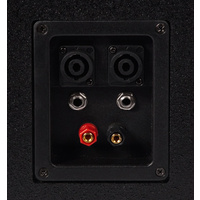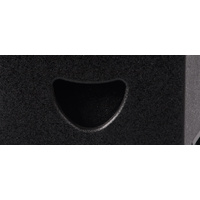 SWAMP CA-18SUB, 600W RMS - 18" Passive Subwoofer
Designed as low-end reinforcement for any full range PA system catering to events such as DJ gigs, house parties and live band performances. This passive subwoofer with its 1200 Watts of power handling capability will fill out the bottom-end of any small to medium sized sound system, also works great paired with the SWAMP 10" and 12" PAJ series tops.
Top Speaker Stand Mounting Socket
The CA-18SUB features the standard 35mm hole on the top of the sub, for mounting any standard speaker and stand, and save valuable floor space.
Power from a Power Amplifier / Audio Receiver
Being a 'passive' speaker, the CA-18SUB will require a 'power amplifier' to provide the audio signal and the power required to drive the subwoofer. Power amps are either sold as standalone units, or may be included as part of a mixing desks or audio receiver (home theatre). The CA-18SUB can be powered by any type of power amplifier, providing the power output of the amp does not exceed 700W (at 8 ohm). We recommend selecting an amplifier outputting between 500W and 700W (at 8 ohm). Feel free to contact us for assistance in selecting a suitable power amp.
Features:
Powerful general subwoofer
Top speaker stand mounting socket
High density 18mm fibre board cabinet
Specifications:
Impedance: 8 Ohms
Max Power Rating: 1200W (1200 Watts)
RMS Power Rating: 600W RMS
Dimensions: (L x W x H) 555mm x 600mm x 698mm
SPL@ 1W/1M: 101 dB
Max SPL: 130 dB
18" driver: 125oz (3.5kg) magnet, 4" Voice coil.
Frequency range: 35Hz-250Hz
By:

Lyle

on 24 April 2015

When not being flogged too hard, these sound great. Low end efficiency needs a big cone in a big enclosure, so this sub delivers better and fuller lows than some significantly more expensive compact subs. I eventually bought a much bigger EV sub (3x the weight, 8x the price) but it is embarrasing how well the Swamp sub holds up next to it until pushed hard. Need low end indoors at bar (not nightclub) levels? This will do the job.




5

(5)