About Us


SWAMP Industries is a Canberra based distributor of musical equipment and pro audio accessories. We specialise in analog audio cables, including guitar cables, microphone cable, TRS cables and speakon cables. Also stocked is a vast range of guitar accessories, great for beginners and professional players alike. From guitar strings and tuners to guitar cases and stands. You will also find a range of microphones and accessories including condenser microphones suitable for studio recordings, dynamic mics for live sound and a vast array of microphone stands, clips and shock mounts for securing your set up. Our professional range of multicore cables with stage boxes range from 8 up to 36 channel and feature pro quality Yongsheng or Neutrik AG connectors.
We have long standing powerseller account on eBay, with over 100,000 successful transactions and a positive feedback rating of over 99.8%. We guarantee a safe and smooth transaction on our website.

Stores, re-sellers and schools are eligible for premium and wholesale pricing, please contact us for details. Accounts are also possible for retailers and purchase orders accepted from educational institutions.

--------------------------------------------------------------
Our aim is to source and design products of outstanding quality that fulfill the needs of customers at a price that delivers unbeatable value. We work with reliable, trusted manufacturers with strict quality control, to offer range of products suitable for beginner, amateur and professional applications.
Born from the need for a greater range of Pro Audio equipment at prices affordable to the common musician, Swamp Industries has built a strong and trusted reputation among musicians, sound technicians and those in the industry over the past 15 years. Being musicians and home recording enthusiasts ourselves, we understand your needs and have the knowledge to offer solutions and advice.
We are always looking at new products to add to our range, should you have any suggestions please forward them to us. We also encourage customers to give us feedback on products and other aspects of our business.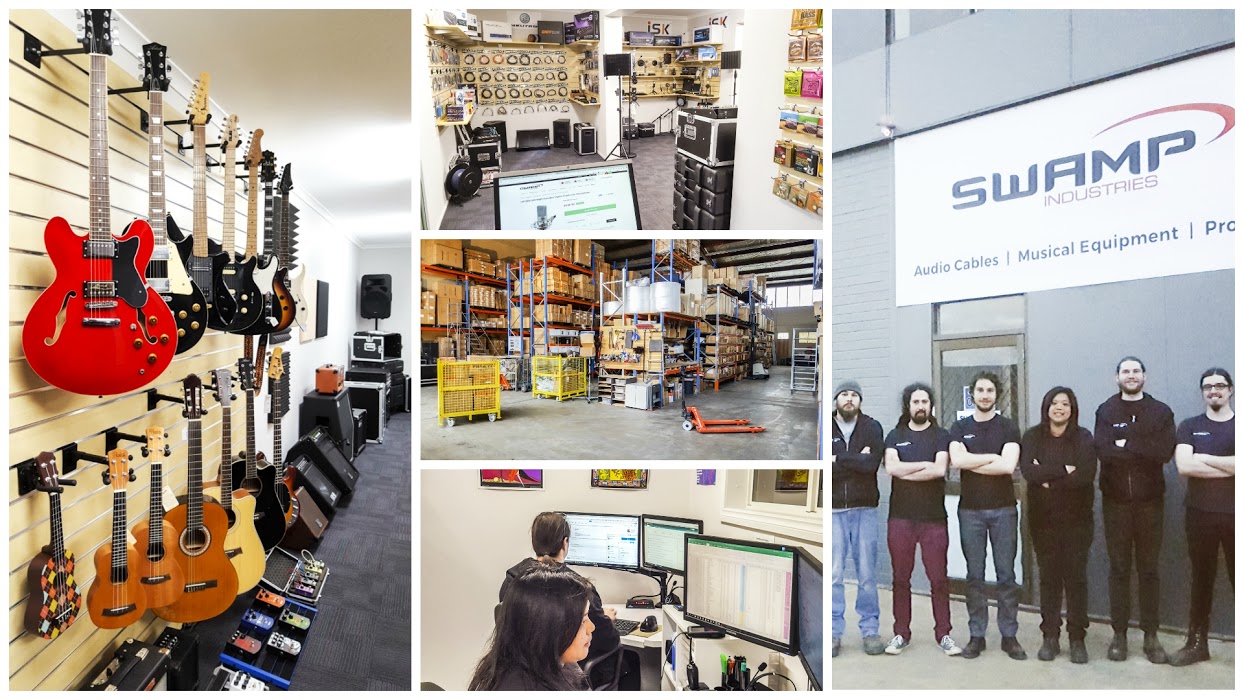 SWAMP Industries
1/39 Collie St,
Fyshwick ACT 2609
Australia
Ph: +61 02 6188 5477
Fax: +61 02 80784468
www.swamp.net.au
--------------------------------------------------
---