Wandering Busker Mic and Amp Package - 10W Battery Powered Amp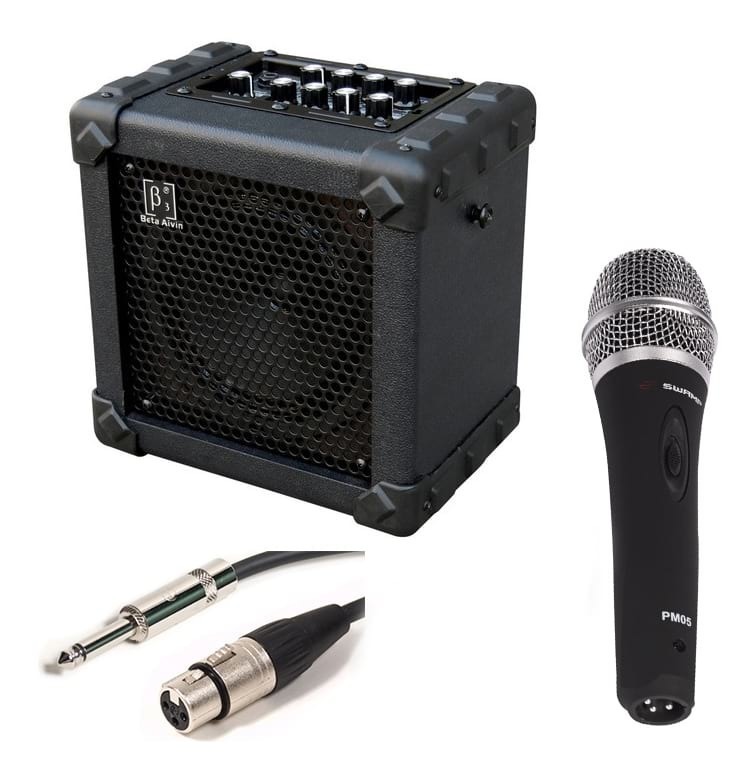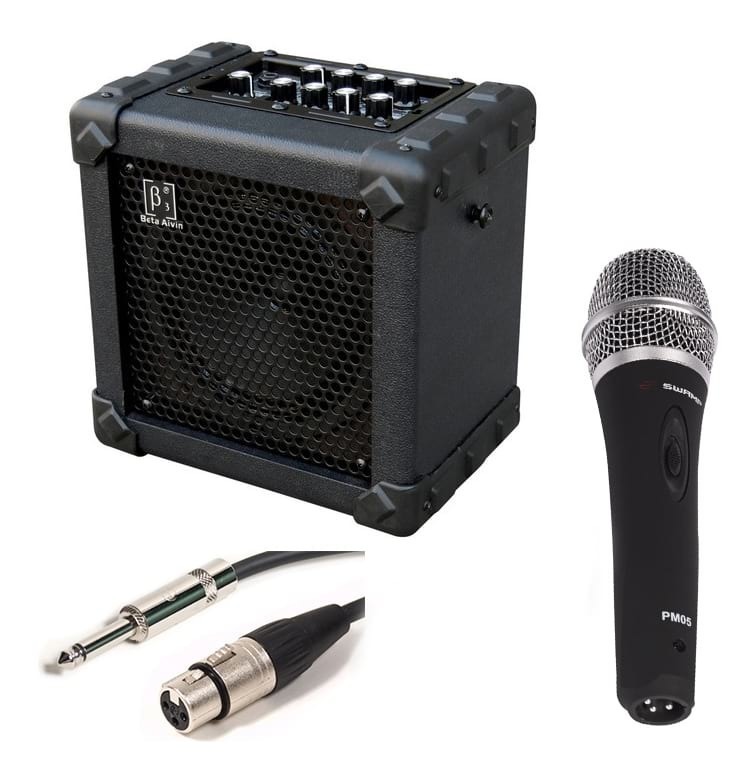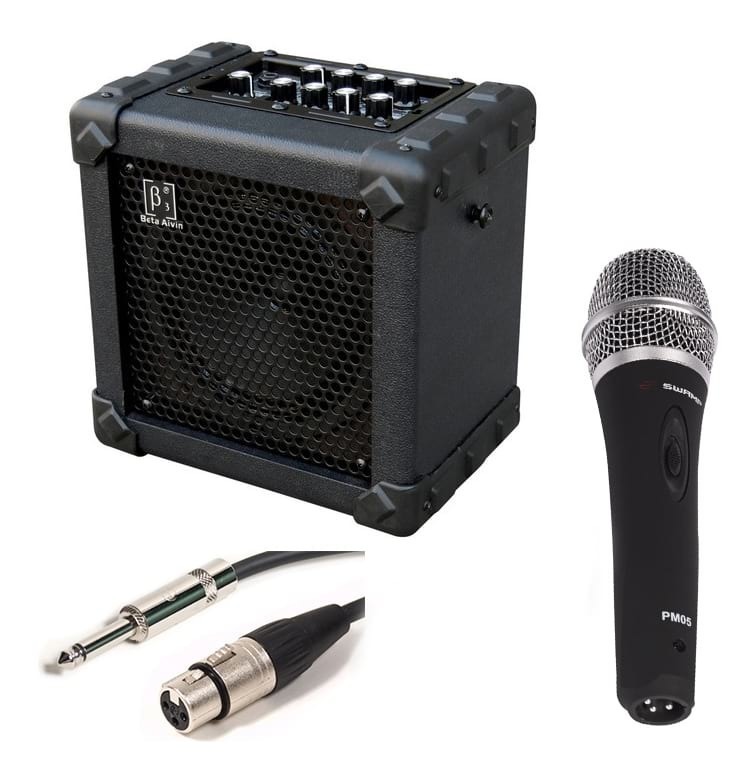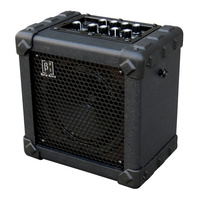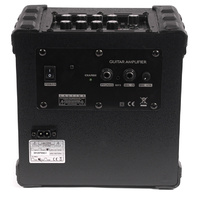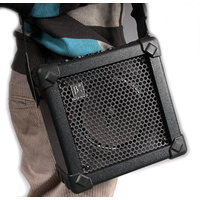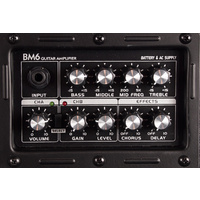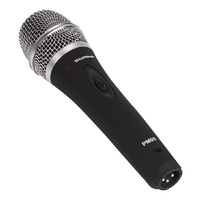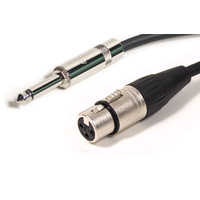 $134.99
Sold Out
Stock Due: Contact us for an ETA
Portable Practice Pack for Singers and Buskers
By popular demand, SWAMP has put together this microphone package for the budding singer. A simple and easy to use set up that allows anyone to have their voice amplified. As well as being great for novice's starting out, its also a compact option for singers to take to band practice to jam with the rest of the band, eliminating the need to plug in to a full blown PA system.
Great Amp for Singer Songwriters
The Beta Aivin BM6 features a standard guitar input with all the usual controls, as well as an additional dedicated microphone input, meaning you can play amplify guitar and vocals at the same time! With all the fun of inbuilt effects (chorus and delay), and all the control of a 3-Band EQ with sweepable mid frequency, this amp really gives a lot of bang for buck.
Great For Busking
The BM6 can run off 10x AA rechargable batteries, and when a shoulder strap is attached, you can take it traveling with you anywhere (shoulder strap and batteries not included). It has a 3.5mm auxiliary input for iPod, iPhone, Laptop, or MP3 players, so you can jam along to a backing track. Become a wandering minstrel and busk for your bread! And at the end of your wandering day, a built in charger lets you recharge you're batteries ready for the next days minstrel wandering.
SWAMP PM05 Dynamic Vocal Microphone
The PM05 is a hyper-cardioid dynamic microphone, designed for vocal use in live performance and general speech applications. With a solid body construction and metal grille, the PM05 is a robust microphone with excellent sound clarity and tone rivaling some of the top dynamic vocal mics.
Package Includes
SWAMP PM05 Dynamic Microphone
5m XLR to 6.35mm Jack Microphone Cable
BM6 10W Guitar Amplifier with Microphone input
Features:
10W Guitar Amplifier
Battery Powered: 10x AA Batteries (not included)
Batteries Rechargeable with Power Supply
Inbuilt Effects
3-Band EQ
Sweepable Mid Frequency
Dedicated Microphone Input
3.5mm Auxiliary Input
Dynamic Microphone
5m Cable Included
Shoulder strap attachable (not included)
Great for Solo Singer Songwriters
Play Guitar and Sing Simultaneously!
By:

Bill Powell

on 6 October 2013

Just purchased the "Wandering Busker Mic and Amp Package - 10W". I could not be more pleased with this product. The price is exceptional value and the performance is just great with the good quality microphone. Very pleased!




5

(5)