2-core Speaker Cable - 13AWG - Neutrik Speakon Connectors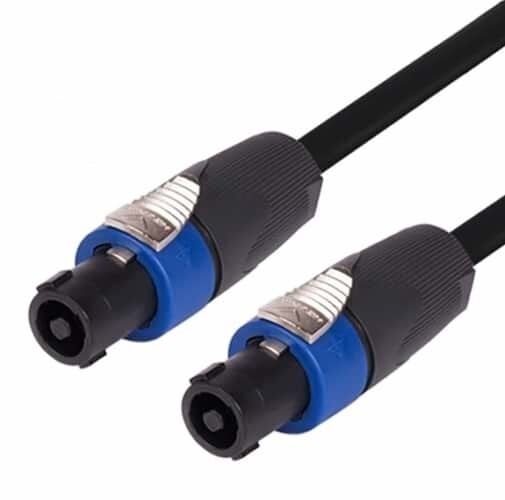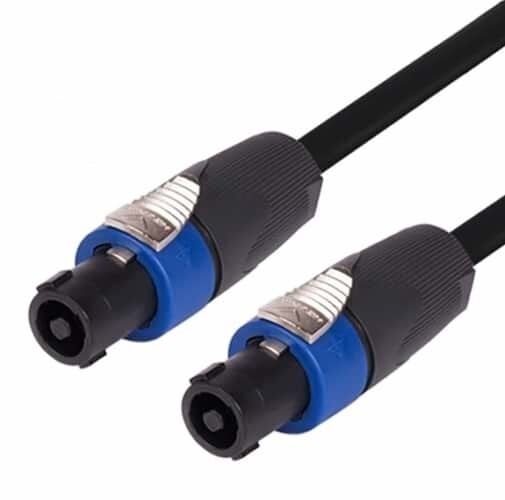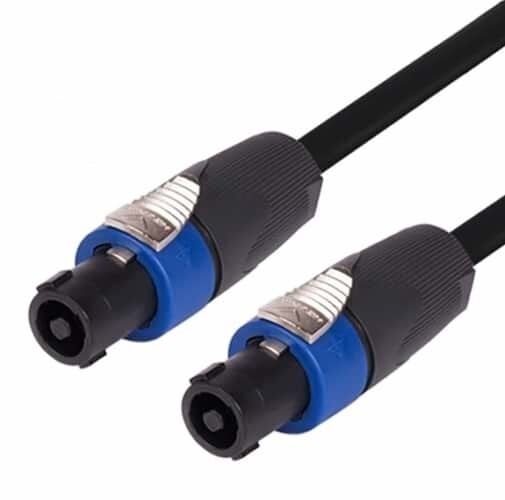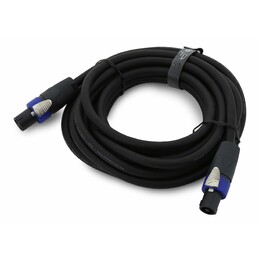 SWAMP 13AWG speaker cable terminated with genuine Neutrik NL4FX Speakon connectors
Thick 13AWG conductors
Constructed with thick 2-core speaker cable utilising OFC copper. Each conductor is 13AWG (2.5mm2) and has individual insulation. Both are encased in a tough outer PVC jacket.
Thick PVC Outer Jacket
This premium level cable features a standard black PVC outer jacket around the conductors. This gives the cable protection from wear and tear damage, and also makes the cables easier to roll. Ideal for live stage, or touring productions where speaker cable runs are laid and packed down regularly.
When to use thick gauge speaker cable?
Thick 13AWG conductors should be used in occasions of higher power output (600W +) or on long cable runs (15m +). Using a thick gauge cable will prevent loss of potential power from the amplifier and ensure you are getting the most out of your sound system.
Specifications:
Jacket: PVC
Compatible with Speakon socket plugs
Conductor Gauge: 13AWG
Conductor Area: 2.5mm2
Outer Diameter (OD): 7.5mm
Connectors: 4pin NL4FX Speakon
Wiring: +1, -1 (2-core)
By:

Mr. Marc Morain

on 25 August 2013

A quality product. Neutrik connectors are the only brand I trust for reliability. The covering on the cable looks as though it will offer more protection for out-door gigs. 13AWG is ideal for higher power loads.




5

(5)
By:

Phonse O'Bryan

on 31 March 2013

Has the correct diameter cable for this length to ensure minimal signal loss. Has proper NL4 fittings.




5

(5)