SWAMP FireWire Cable IEEE-1394 - 9pin to 9pin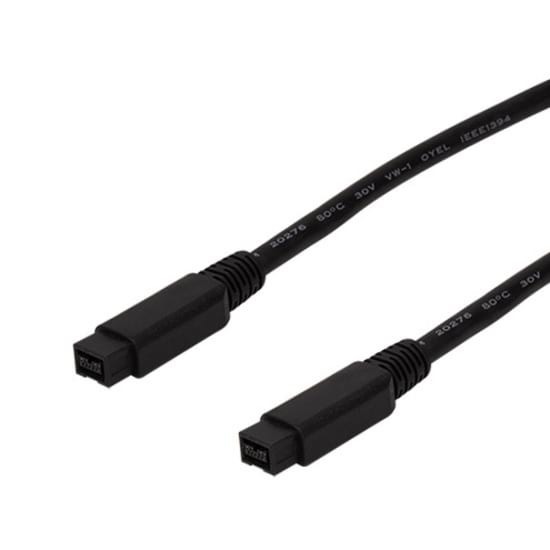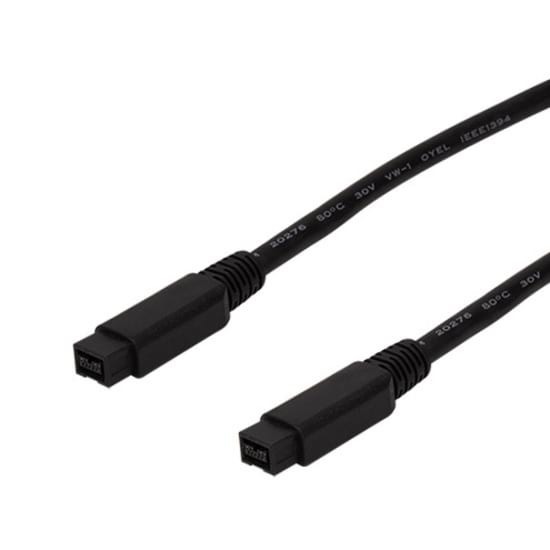 Firewire 800 9-Pin Male to 9-Pin Female connectors
This cable, terminated with 9 pin male and female connectors, has the capacity to distribute DC power and transfer data at up to 800Mbps from the source device to another. Firewire 800 permits data transfer at up to twice the speed of previous technology. Compatible with MAC computers, and some audio and visual devices such as interfaces, and set-top boxes.
9Pin Connectors
Different firewire connector types are specific to certain applications and devices as they serve different functions. The 9 pin connector is most commonly found on Apple MAC computers and newer high speed devices. It is part of the recent developments in Firewire 800 technology, which facilitates data transfer at up to twice the speed of previous technology. The 9 pin has 5 contacts on one side, 4 on the other and is adaptable to the older 4 pin and 6 pin style connection, though this will result in a maximum of 400mMbps.
High Quality Connectors
Features high quality molded connectors and superior construction.
Specifications:
Firewire® 800 IEEE-1394 9pin male to 9pin female
Communication between most devices with a 9-pin Firewire port
High quality digital interface, extra low loss dubbing

High speed data transfer rate 800MBps
O.D. : 6mm
Molded connectors
Length: 1m (1 metre)
Be The First To Review This Product!
Help other SWAMP Industries users shop smarter by writing reviews for products you have purchased.