JOYO JF-01 Vintage Overdrive Guitar Pedal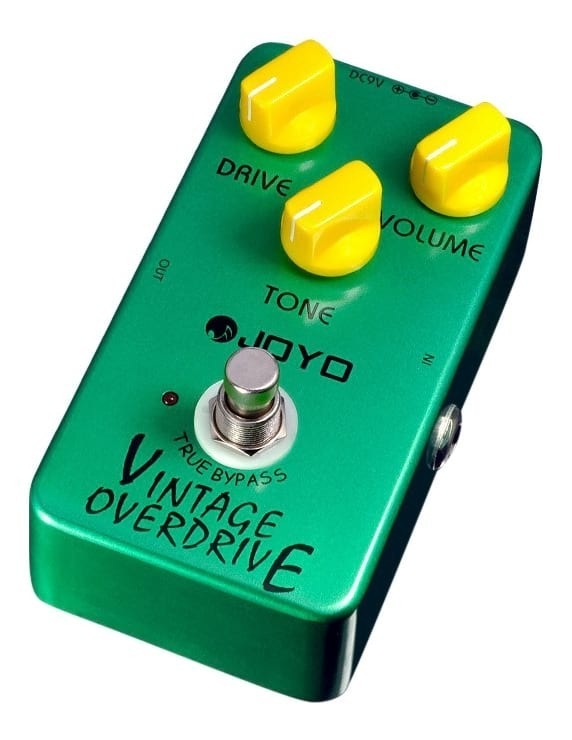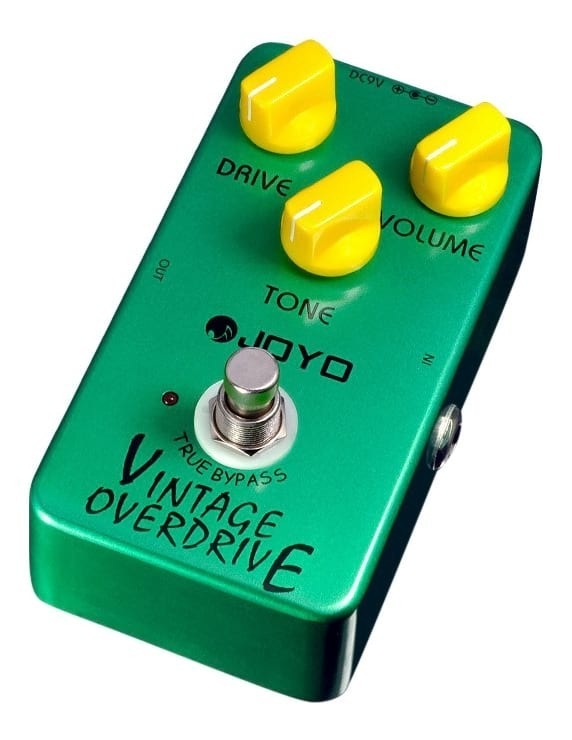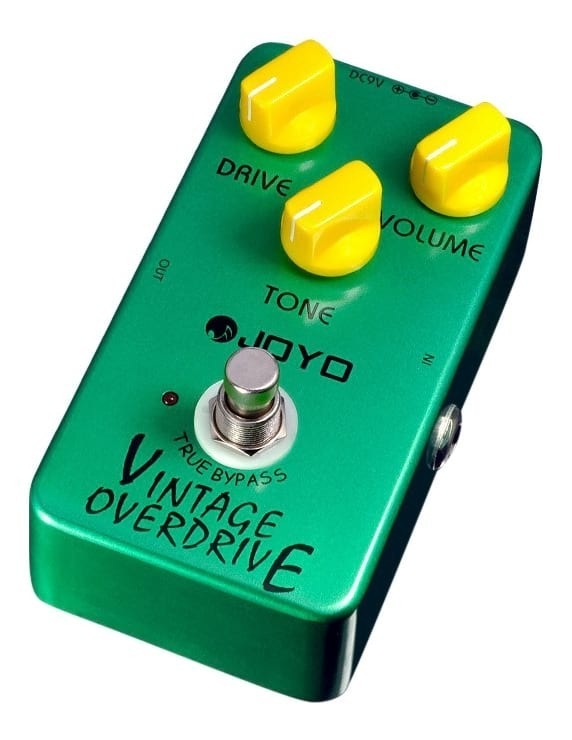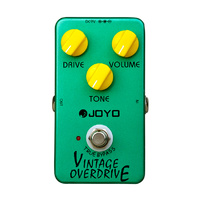 JOYO Vintage Overdrive Pedal
The Vintage Overdrive Pedal replicates exactly as its name suggests, a vintage overdrive that doesn't go over the top and sounds more like a classic 60'S amp than a pedal. Smooth and clean simple to operate with three adjustable knobs-volume, tone and drive, which allow you to slide from the gentler softer tones, to the harder edged , real deep blues tones for the swampy feel.
Adjustable Tone and Drive controls
The key to the JY-JF- 01 is how the tone and drive functions are used together. Crank up the drive and you can get that wonderful, Hendrix type tone for your solos, wind it out and you can create the 60's rock feel. Essentially by using these controls you can capture the "natural clipping" sound of an old amp with the clean channel turned all the way up.
Features:
Green with Yellow Knobs
Silver True Bypass switch
Drive, Tone and Volume knobs
1/4 " jack input and outputs
LED active light
Specifications:
Input Impedance: 500k Ohms
Output Impedance: 10k Ohms
Current Draw: 7mA
Power: 9V DC adapter or 9V Battery
Weight: 280g
Dimensions: 120(length) x 72 (width) x 55 (height) mm
By:

Kevin OCONNOR

on 14 August 2015

This is a pedal that does a really nice job. The price is not indicative of how good it is. If someone wakes up & figures that out the price could go up. I replaced a pedal that cost around 2.5 times as much. See some of the YouTube reviews & then try one - what have you got to lose at this price?




5

(5)