Enya release the NEXG Smart Guitar
Author: Tom Graham
Posted:
13 March 2022
Synopsis: Enya's innovations continue with launch of the NEXG Smart Guitar - Effects, EQ, 50W Speaker, Wireless Mic, Audio Interface, Silent, Headphone Out, Carbon Fibre, Wireless Charging Stand + more features. Playing the guitar has never been more fun!

---
Enya NEXG Carbon Fibre Smart Audio Acoustic Guitar
The NEXG by Enya is a complete game changer in acoustic guitars. Carbon fibre & silent acoustic design, a 50w built-in speaker, audio interface, wireless microphone, OLED screen, bluetooth connection, smart effects, and a dedicated APP. What a guitar! Available in 4 colours: black, white, blue, and pink.
Epic design, making NEXG unique!
Currently the most innovative guitar in the world, the NEXG provides an immense amounts of ways that musicians can learn, be creative, perform, and travel easily. It is a 38" silent carbon fibre guitar, weighing in at around 3kg, with built-in high quality audio. With Enya's super high tech D2 & ES2 chip, this guitar can also enable functions of an audio card, useful for live steaming and recording, as well as guitar effects, capable of dual-data processing. The body can be disassembled for easy travelling and portability with the included leather case.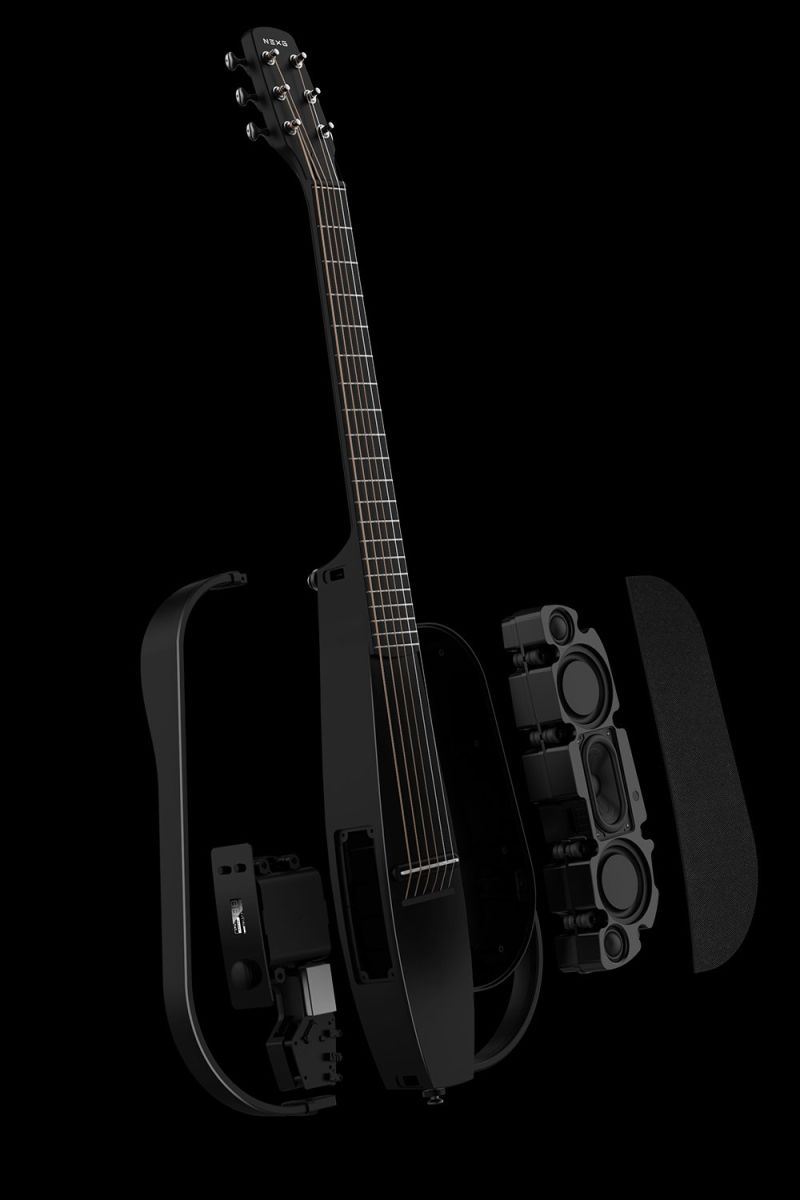 Audiophile Sound Quality!
The high quality customised 50w internal speakers were designed in co-operation with Harmon Kardon. There are 3 speakers built into the unit - a 30W woofer, and 2x 10W tweeters. It sounds incredible, considering the variety of audio that can interact with the guitar, let alone the sound of the guitar itself. The guitar design includes a groundbreaking anti-feedback suspension sound cavity. The treble is transparent and bright, and the bass powerful, providing an audiophile sound quality experience! Enjoy playing and creating music anywhere, anytime - perfect for silent practicing, listening to songs, singing, holding small concerts and performances.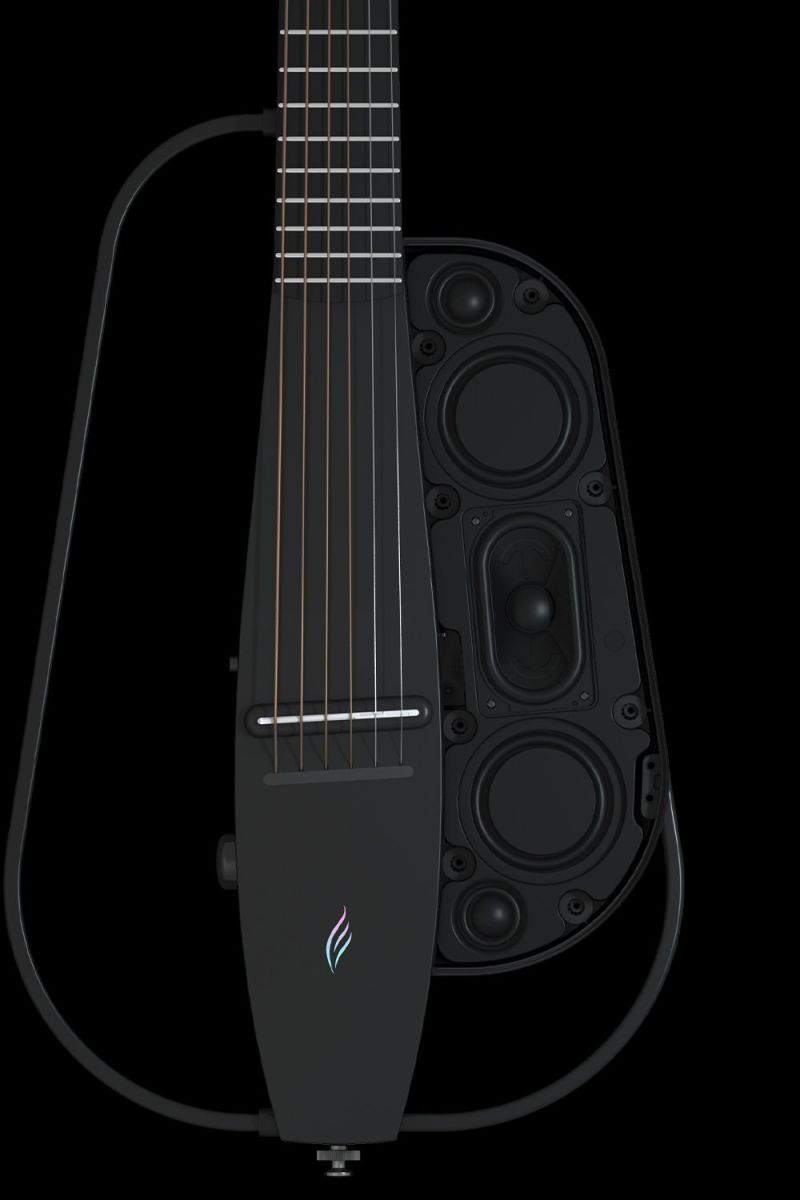 Powerful and rich sound effects
Equipped with Enya D2 chip, with dozens of sets of audio algorithms and IR technology independently developed by Enya, the NEXG has various sound effects adjustments such as EQ, reverb, delay, flanger, wah, chorus, distortion etc. It can also handle vocals and back tracks at the same time, including a vocal centre cancelling feature so that you can perform with tracks, and provide the vocals yourself.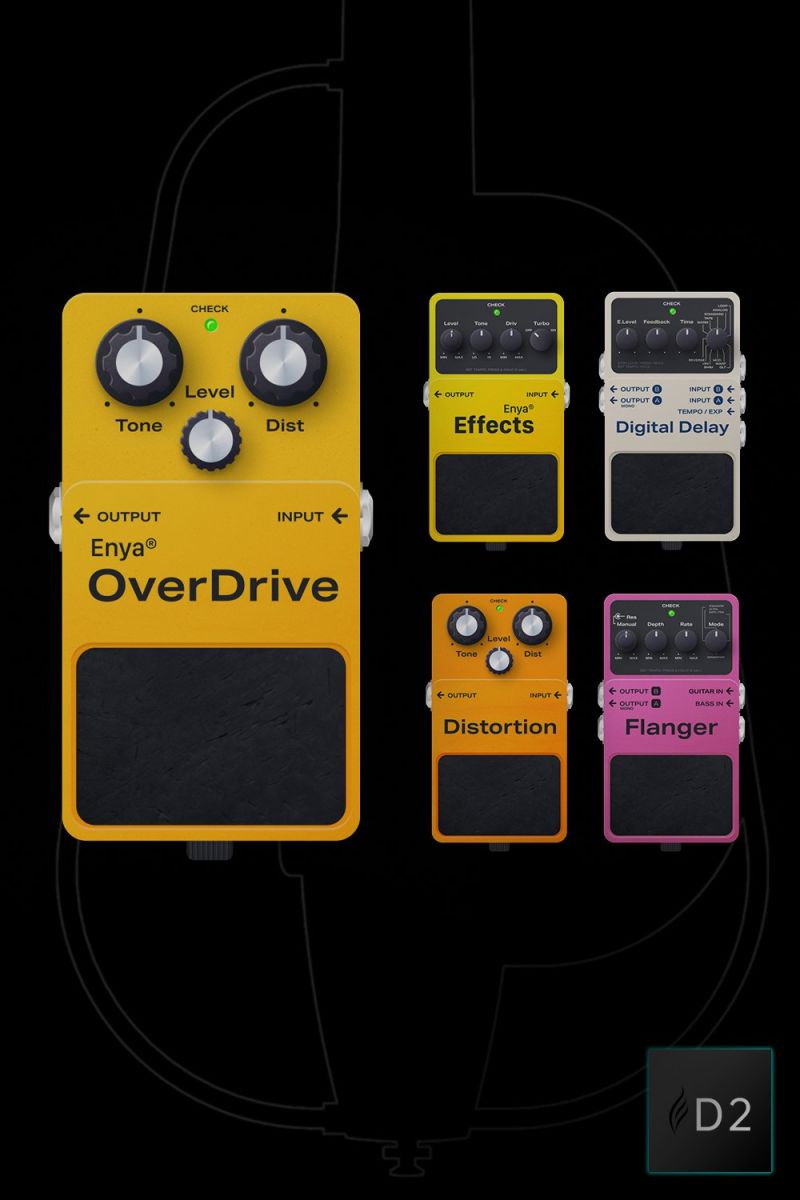 DIY your own unique sounds!
With a long press on the button, the OLED turns on, immediately showing volume level. Adjust the volume by simply turning the button. When the volume is 0, it is like any other silent guitar where you can hear the resonance of the strings alone. To sound like a normal acoustic guitar, adjust to 8 - 11. At full volume (16) you can easily busk with this guitar! The two additional buttons easily control the tuning functions, eliminate the vocal track in the music, Bluetooth, and switching between performance mode and music mode.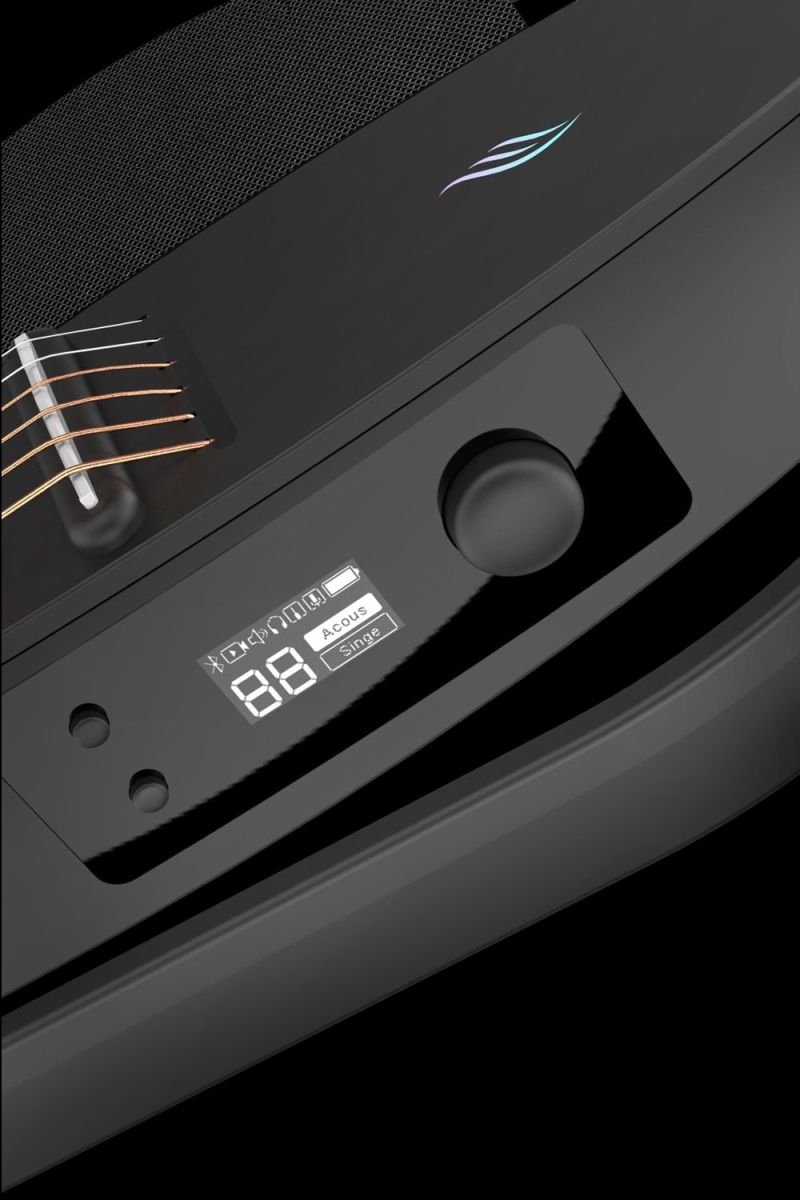 Portable KTV!
With the NEXG comes with a high quality level wireless microphone, you can activate the KTV mode, with the unique Vocal Eliminating function for most of the songs, and sing anytime, anywhere!
Go singing with NexG!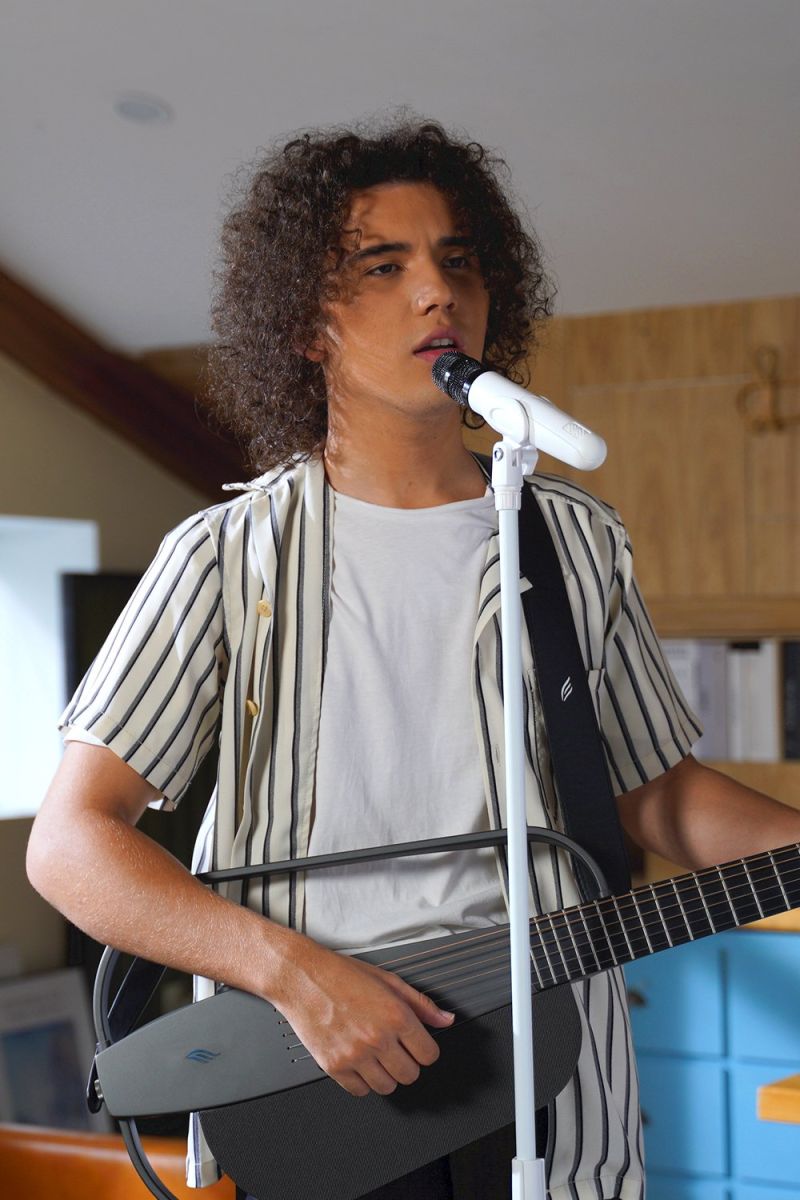 NEXG is an artwork!
Paired with the optional futuristic designed wireless charging stand, the NexG provides many hours of performance. Hipster fashionable, its modern shape and design provides a perfect artistic flair. When not playing guitar, use it as a bluetooth speaker providing high fidelity audio.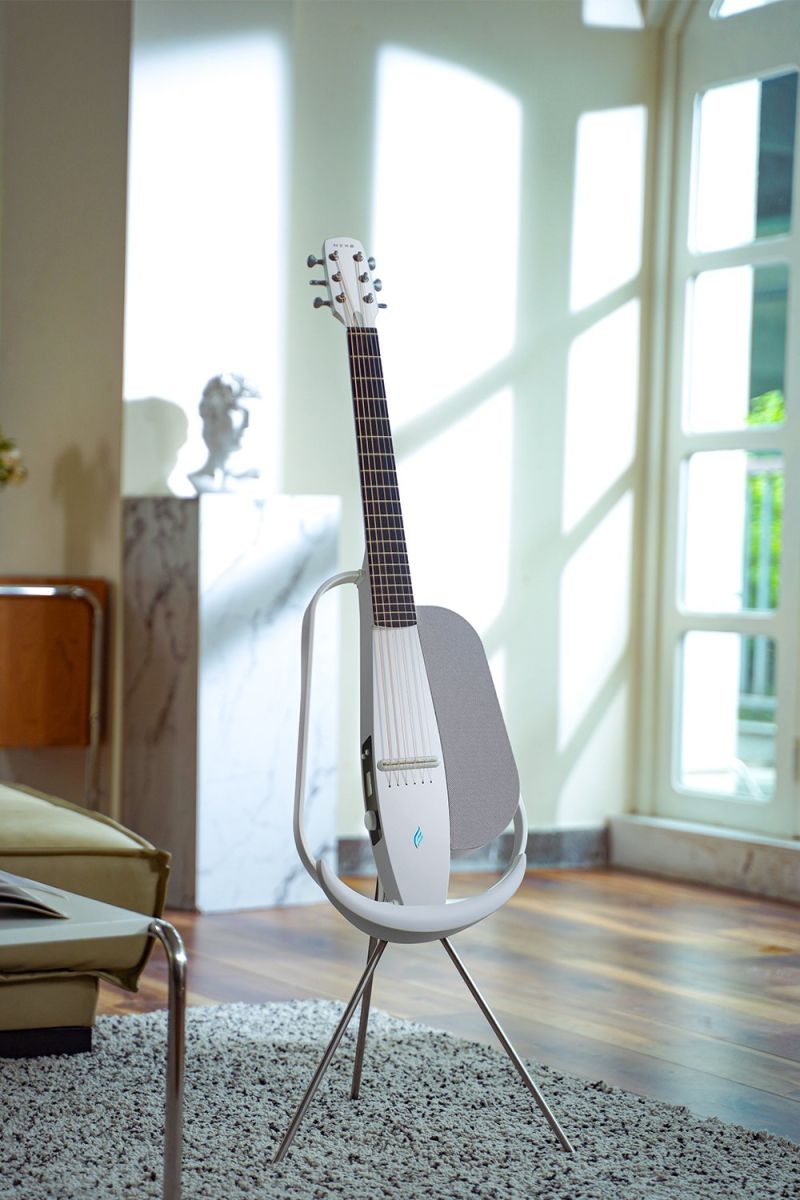 Super-power supply!
NEXG is equipped with a large-capacity battery, which allows you to perform on battery power for more than 5 hours. Its battery capacity, 43.68Wh/10400mA; 30W can provide a fast charge of 2 hours to full your sharp weapon for street performance the whole night!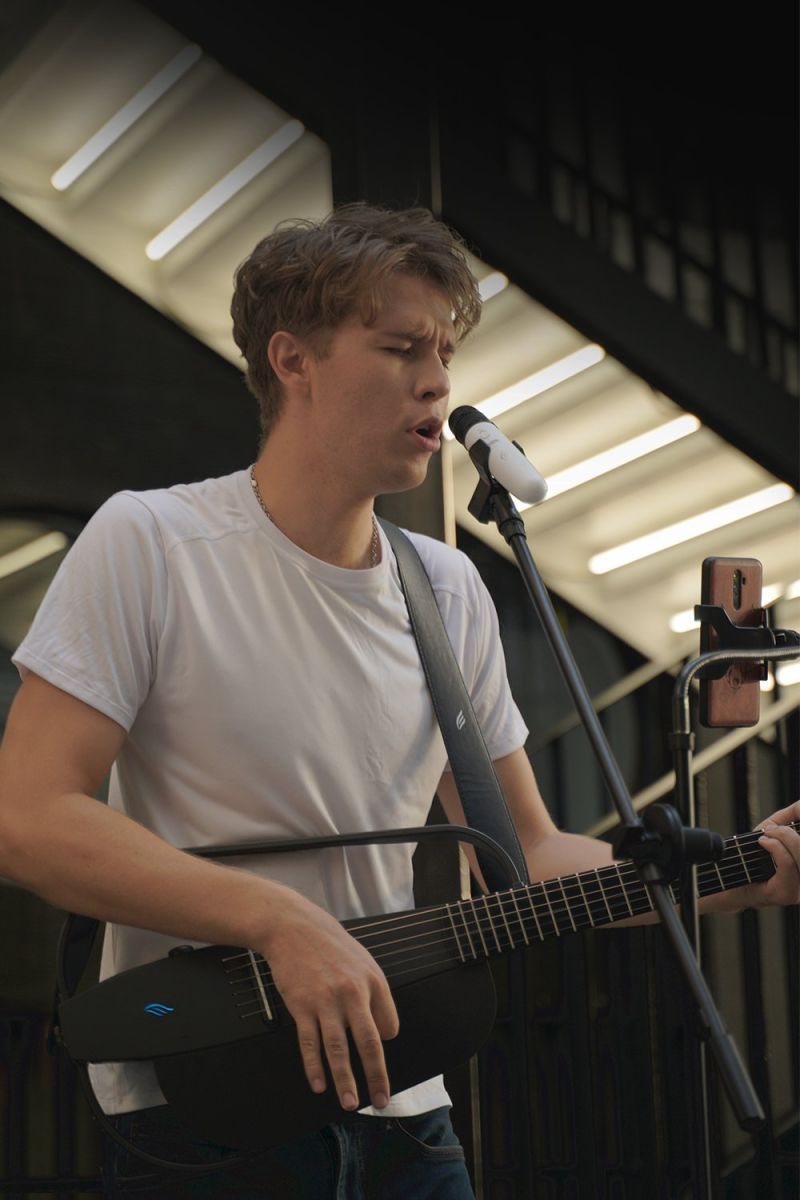 App audio expansion interface!
The NEXG is a smart guitar with its own audio card that can process guitar and vocals at the same time, allowing you to live streaming or line-in recording anytime, anywhere, and easily share your music ideas and inspirations. The NEXG is really amazing for music composing and in music education.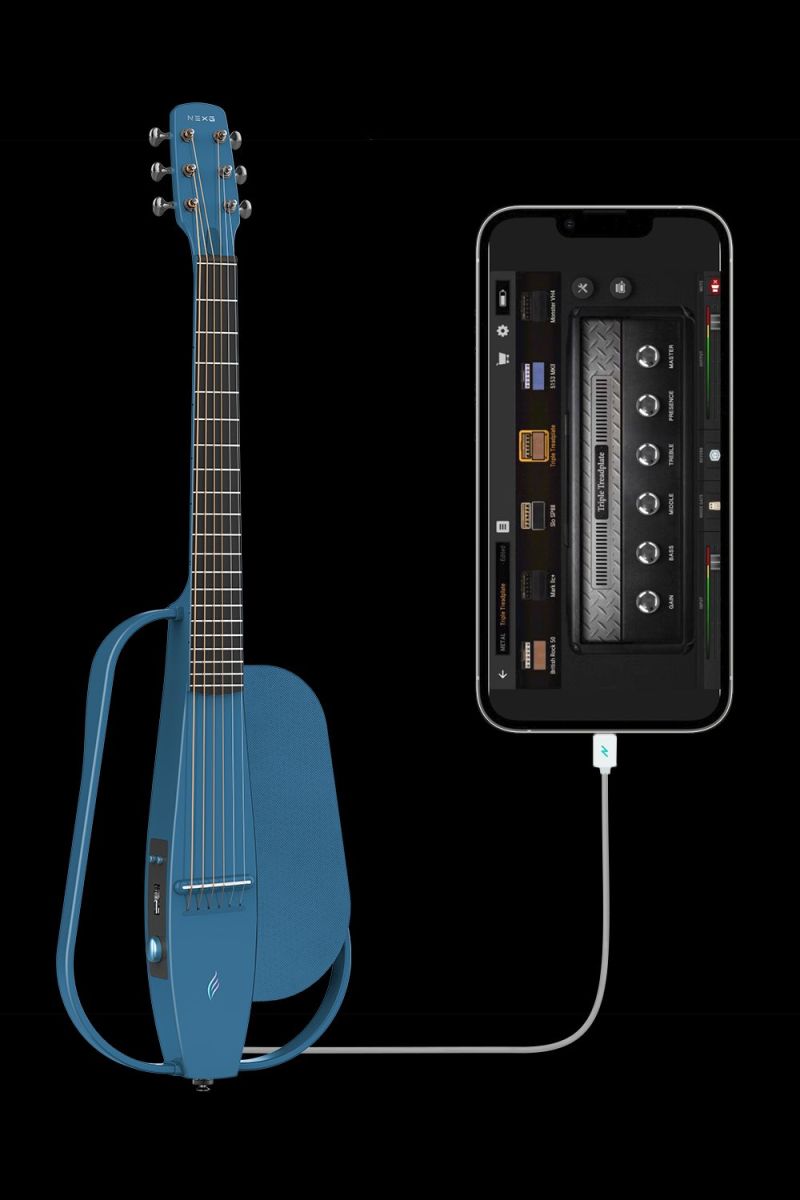 Many Accessories Included
The NEXG comes with exclusive accessories, such as a luxurious leather case, professional concert-level monitor headphones, live streaming / line-in recording / App expansion audio cables, 30w fast charger/data upgrade USB cable, and a dual-use leather strap.

Colourful NEXG!
NEXG provides 4 colours for options: black, white, blue, pink.
The ENYA NEXG - a game changer!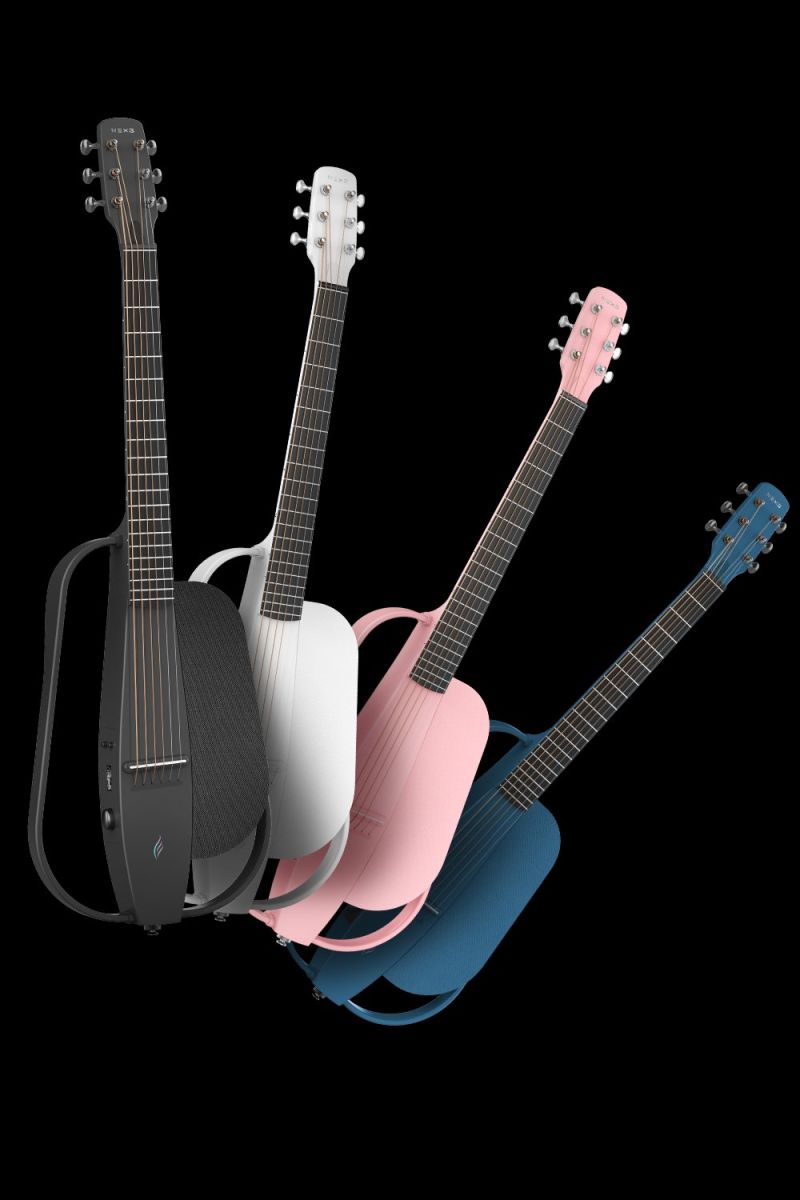 ---
Related Products
---
Leave a comment