Battery Powered Portable 10" 50W Speaker System w/ Bluetooth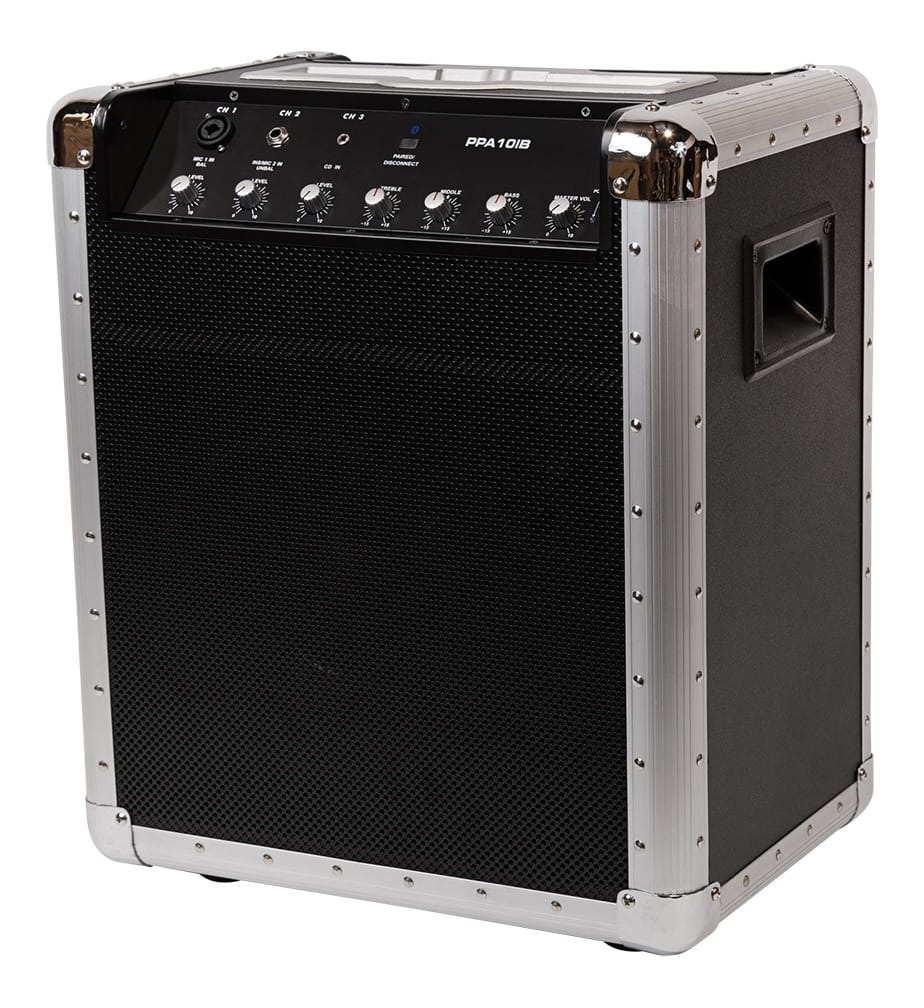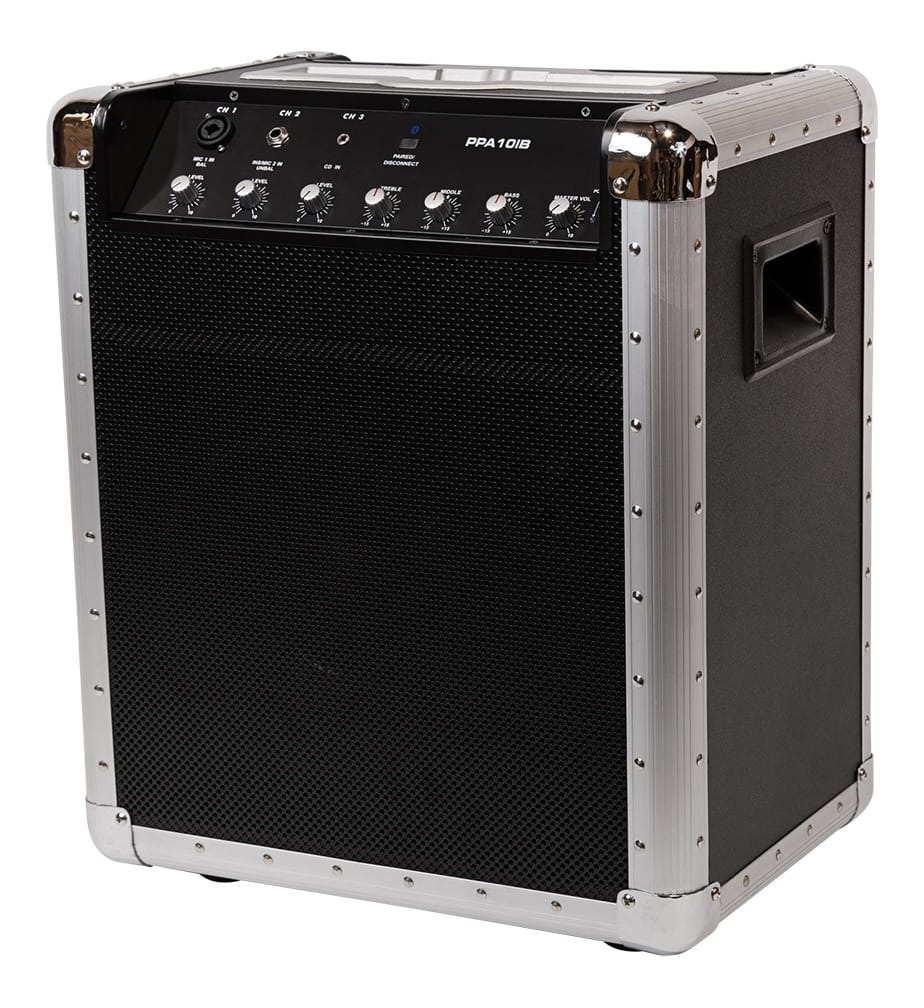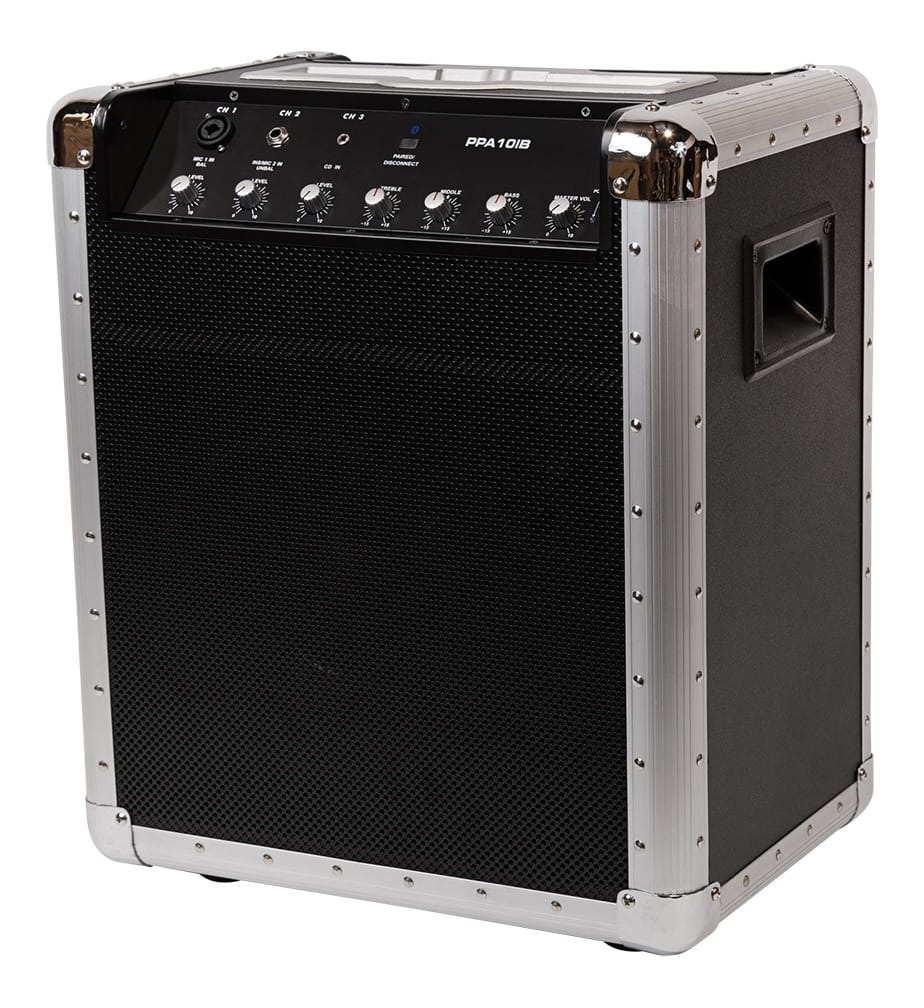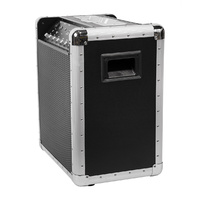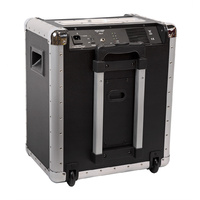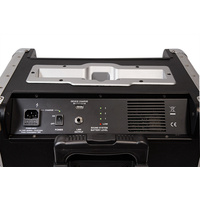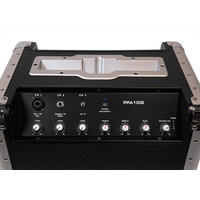 Multi-function Battery Powered Portable PA System
Take power with you anywhere you go. Packed full of features that most PA systems contain, this compact yet incredibly versatile 10inch speaker system wheels around like a suitcase and can be placed either on the ground or on a speaker stand. It runs off mains power or the inbuilt rechargeable battery, meaning you can amp up and amplify anywhere, anytime in any situation.
All in One Versatility with USB and Bluetooth
Featuring USB connection for the iPod or similar device, and bluetooth connectivity if you forget your USB cable, rest assured you will have music everywhere you go. With a microphone channel, instrument channel, and CD/tape/iPOD input channel, there is literally nothing that this little PA won't do which makes it perfect to pump your tunes, sing along, busk with guitar and vocals by yourself or with a backing track.
Power Whenever, Wherever
While it can be powered off a 240V AC power socket, you can also harness that power to charge the inbuilt battery, so the system is ready to travel. With a battery life of over 6 hours, you can rely on this guy to go the distance. Best of all, the battery will charge off mains power, even if you are plugged in and playing at the same time!
Automatic Switch from Mains to Battery Power
There is nothing worse than power cutting out mid performance, even if it is just in front of your friends or at home. The PPA10IB takes care of this issue, so if someone pulls the power out accidentally, or there is a blackout, it will switch over to battery power so you can still keep the show on the road!
Features:
Battery Powered
Rechargeable In Built Battery
LED Battery Power Indicator
iPod/ iPad Cradle
USB Charge
Bluetooth Connectivity
Dedicated Mic Input - TRS or XLR
Guitar / Instrument 1/4" jack Input
CD/Tape/ iPOD Input - Single 1/8" mini jack
3-Band Parametric EQ on Master
Inputs with independent Volume Control
1/4" jack LINK output to connect to other speakers
Retractable Trolley Handle and Wheels
Strong ABS Casing
Cary handles on the sides
In built pole mount for placement on speaker stand
Specifications:
Speaker: 10 inch
Power Rating: 50 watt(Peak)
Frequency Response: 70Hz - 20kHz

Battery Life:

over 6 hours at full volume when fully charged
Dimensions: 44cm x 34cm x 51cm
Weight: 22.5kg

NOTE - battery life may vary depending on temperature, age, and volume level of speaker
By:

Raymond Johnson

on 20 March 2015

I found the above mentioned pro audio system To be a great asset to me. With its solidly built construction, versatility, ease of use, and sound quality, to be unequal to any other unit that I have used




5

(5)