SWAMP Frenzy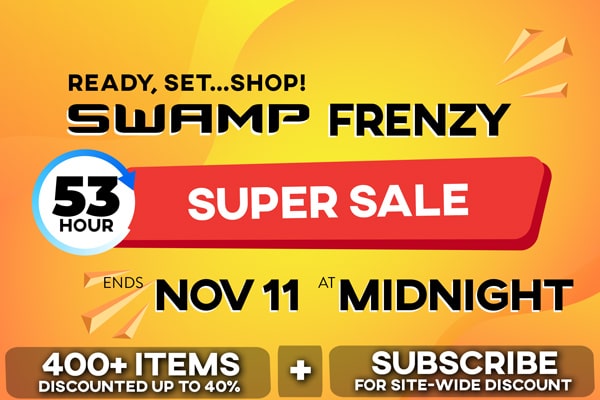 Over 400 items will be on sale until Midnight on November 11th!
Subscribe to our eNewsletter to receive the Sitewide 12% Discount Coupon or check our Social Pages

Our mailing list subscribers will also be sent a special coupon enabling a SITE-WIDE discount that can be used on any item, including those already on sale. Subscribe below to get the site-wide coupon sent to you instantly. You can unsubscribe at anytime.
---
Related Products