SWAMP Frenzy


Click Frenzy is Australia's most recognised online sale event that now consists of a November sale - that has become the Australian version of the "Cyber Monday" sales event in the US. Another Frenzy sale now also occurs in May, named Click Frenzy Mayhem.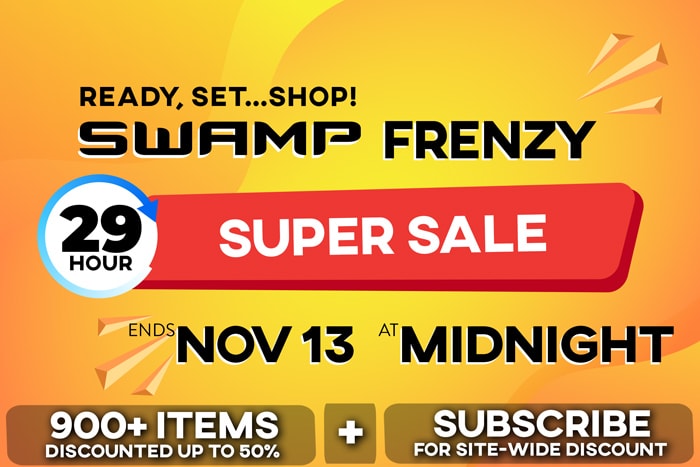 Over 900 items will be on sale for 29 hours starting Nov 12th at 7pm. Check back here to view all on sale items.

Our mailing list subscribers will also be sent a special coupon enabling a SITE-WIDE discount that can be used on any item, including those already on sale. Subscribe below to get the site-wide coupon sent to you at 7pm on Nov 12th.
---
Related Products