ZOOM G3n Guitar Multi Effects Processor Amp Simulator Pedal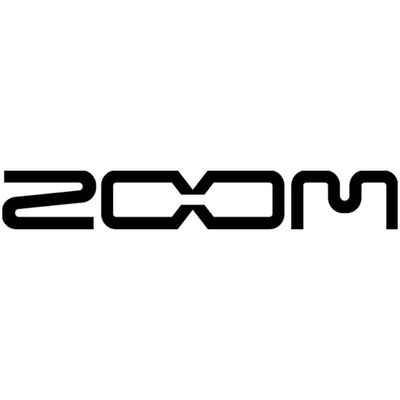 Zoom G3n Intuitive Multi-Effects Processor
Guitarists now have a versatile multi-effects processor which can emulate the finest pedalboards, complete with amp simulations and a looper. Pre-loaded with 70 crafted and programmed DSP effects (68 effects, 1 looper pedal, and 1 rhythm pedal), plus 10 of the most realistic amp/cabinet emulators, this could be the only device to own that provides all of the sounds and tools to cover every creative possibility.
Create Complex Signal Chains with Ease
You can use up to seven effects and amp/cabinet models simultaneously, chained together in any order you like. It's like having hundreds of fully loaded pedalboards all in one compact and easy-to-use device. Choose from five classic amp models (JCM800, Mesa Boogie MK3, Fender Twin Reverb, Bogner Ecstasy, British 30w Class A Combo) and adjust the sound exactly as you would with the knobs and switches of the real thing—and then pair your amp with one of the five new cabinet emulators to complete the sound. Plus, you can download even more faithfully recreated amp/cabinet combinations. The G3n's switches and knobs give you enhanced control and have the responsive, hands-on feel of a standard stompbox. The G3n combines three LCD displays to show whole effect-chains at a glance, making it easy to add, delete, or change the order of effects quickly. Plus, you can store up to 150 of your custom effects-chains as patches.
75 Custom-Crafted Patches - and Counting!
Recreate essential guitar tones and pioneer new territory with 75 custom-designed patches created exclusively by Zoom guitarists. Use these patches to emulate the iconic sounds of Eddie Van Halen, Jimi Hendrix, Jimmy Page, Carlos Santana, Michael Schenker, and Brian May or explore something completely brand new. With the free ZOOM Guitar Lab software, you can look for new effects and amp/cabinet emulators, and add new, exclusive patches from a diverse and growing list of creators.
Features:
70 (68 effects, 1 looper pedal, and 1 rhythm pedal) onboard high-quality digital effects, including distortion, overdrive, EQ, compression, delay, reverb, flanging, phasing, and chorusing
5 new amp emulators plus 5 cabinet emulators
75 custom-designed factory patches
Free ZOOM Guitar Lab Mac/Windows software allows downloading of additional effects and patches
Use up to 7 effects simultaneously, chained together in any order
3 stompbox switches allow effects to instantly be brought in and out
Intuitive user interface
3 independent editing displays
Auto Save function for automatic saving of all patch parameters
Onboard chromatic tuner with dedicated footswitch supports all standard guitar tunings, including open and drop tunings
Tuner range of 435 - 445 Hz
Stereo/mono Looper allows recording of up to 80 seconds of phrase recording
68 built-in rhythm patterns that can be used in conjunction with the Looper
Tap Tempo with dedicated footswitch
Input jack accepts standard guitar cable
Auxiliary stereo input jack for connection of smartphones and music players
Dual output jacks for connection to guitar amps and mono or stereo PA systems
Dedicated stereo headphone output
Control input for external expression pedal
Included AC adapter

Specifications:

Effect types:

80
(70 DSP effects, 5 amp emulators, 5 cabinet emulators)

Number of simultaneous effects:

7

Number of user banks/patches:

150

Sampling frequency:

44.1 kHz

A/D conversion:

24-bit with 128x oversampling

D/A conversion:

24-bit with 128x oversampling

Signal processing:

32-bit

Frequency characteristics:

20 – 20 kHz +1 dB, -3 dB (10 kΩ load)

Display:

128 x 32 dot-matrix LCD (x3)

INPUTS 1-4
INPUT:

Standard monaural phone jack
Rated input level: -20 dBu
Input impedance (line): 470 kΩ

AUX IN:

Stereo mini jack (3.5 mm)
Rated input level: -10 dBu
Input impedance (line) : 10 kΩ

OUTPUTS
Output R:

Standard monaural phone jack

Output R, maximum output level:

Line +5 dBm
(with output load impedance of 10 kΩ or more)

L/Mono/Phone:

Standard stereo phone jack (combined line/headphone)

L/Mono/Phone, maximum output level:

Line +5 dBm (with output load impedance of 10 kΩ or more)
Headphones 15 mW + 15 mW (into 32 Ω load)

Equivalent input noise:

-119 dBu

Noise floor (residual noise):

-100 dBu

Control input:

Zoom FP02M

Power:

AC adapter DC9V (center minus plug), 500mA (ZOOM AD-16)

USB:

USB MIDI, USB Micro-B

Dimensions:

181 mm (D) X 234 mm (W) X 58 mm (H)

Weight:

1.28 kg

* 0 dBm=0.775 Vrms

Be The First To Review This Product!
Help other SWAMP Industries users shop smarter by writing reviews for products you have purchased.