3.5mm to 6.35mm TRS Cable - Balanced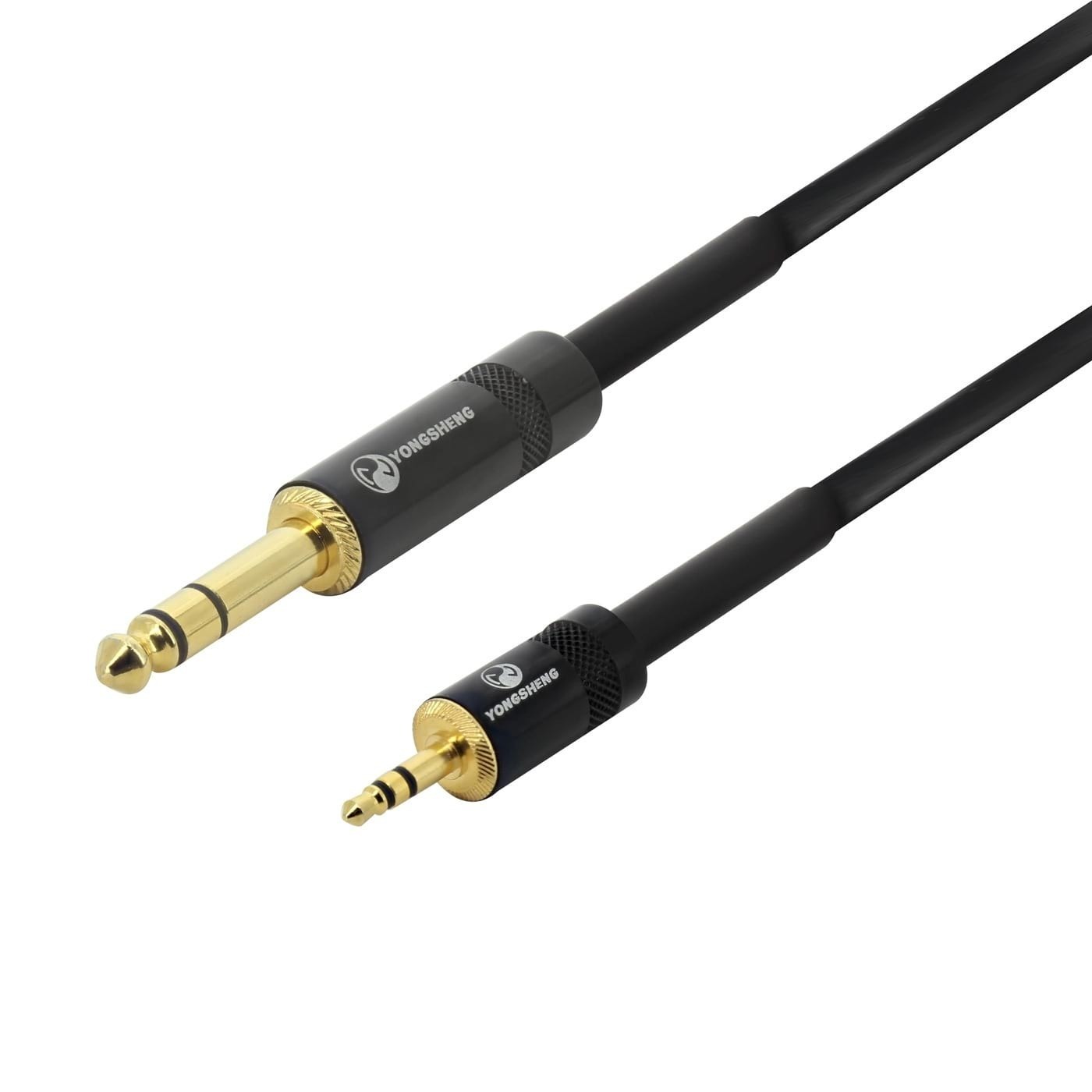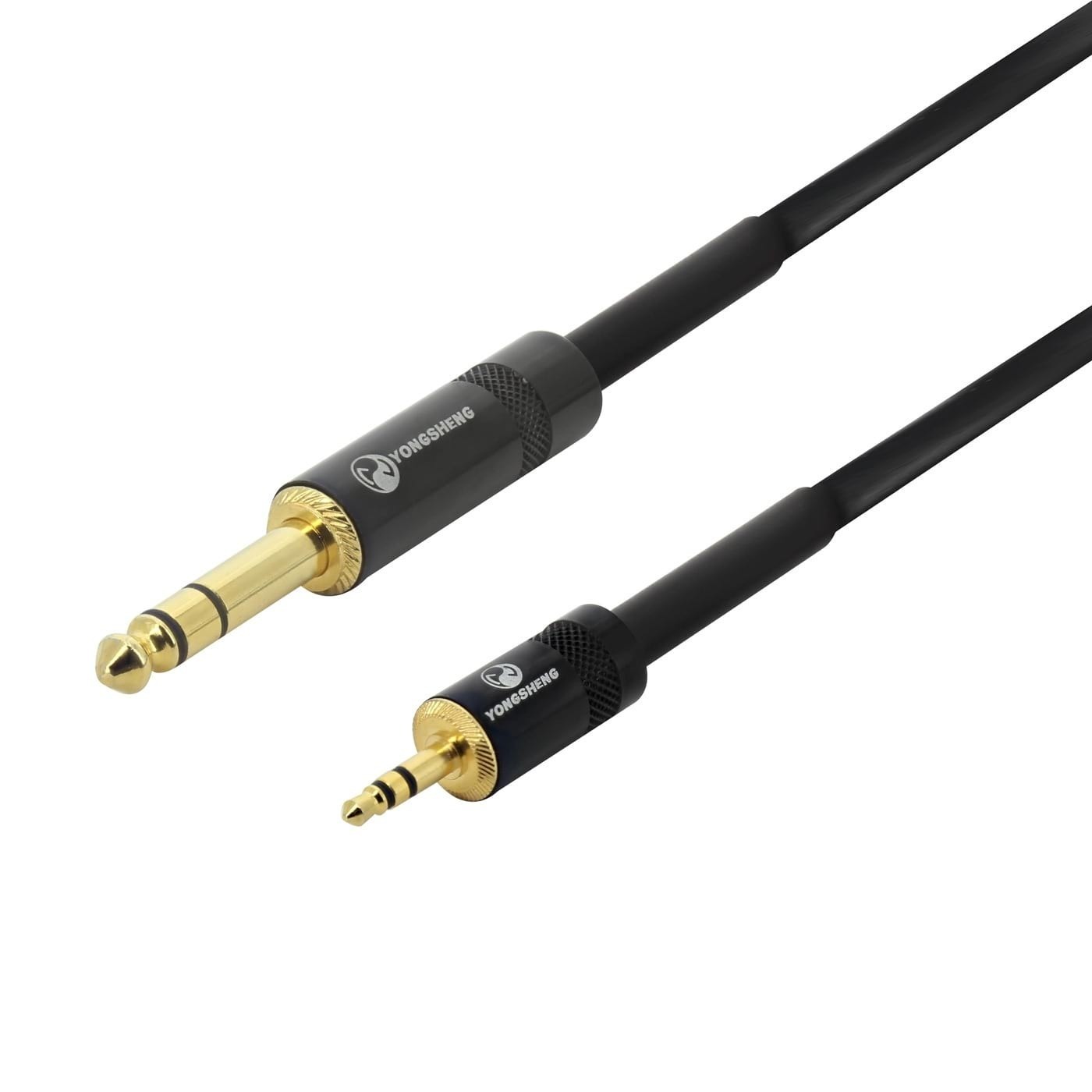 Stereo or Balanced - 3.5mm to 6.35mm TRS Cable
Constructed using 2-core cable, capable of carrying both a 'balanced' audio signals and 'stereo' (left, right) audio signals. Perfect for connecting between devices with 1/8" and 1/4" jacks.

Quality Cable and connectors
Using professional quality Ningbo Neutrik connectors, OFC conductors and a braided ground shield, this cable is designed to transfer your signal without interference and can withstand the rigours of constant use.
Specifications:
Length: 3m (3 Meter)

Conductor Cores: 2x (28*0.10mm)
Ground Core: BRAIDED (16*6*0.10mm)
Outer Diameter: 6.7mm
Connectors: 3.5mm (1/8") - 6.35mm(1/4") (Ningbo Neutrik YS231L-BG, YS2281/4" TRS Connector">YS228-BG)
Wiring:
3.5mm TIP = 6.35mm TIP
3.5mm RING = 6.35mm RING
3.5mm SLEEVE = 6.35mm SLEEVE

By:

Mr. greg marks

on 13 May 2016

Good balanced cable - well made and excellent value. The Swamp website is easy to navigate and is a pleasure to use,




5

(5)
By:

James McKinnon

on 9 August 2013

PRECISELY what I needed. They worker perfectly between Fender Mustang VIII and JamHub!




5

(5)
By:

Andrew Bull

on 31 May 2013

Great value- excellent product. The cables we bought are perfect for iPAD/iRIG connection to our amplifiers.




5

(5)
By:

Peter Wittwer

on 3 April 2013

A very well made product with excellent quality components. I have paid a lot more money for inferior products from other stores previously but am pleased to say that SWAMP industries cables are of a very high grade and this shows that this company is proud of the products that it sells.




5

(5)