MOEN MISO8 Isolated Power Supply Station for Guitar Effect Pedals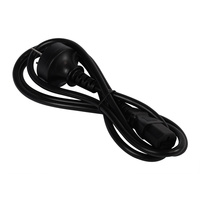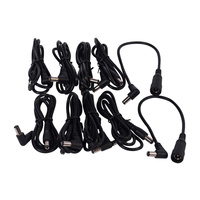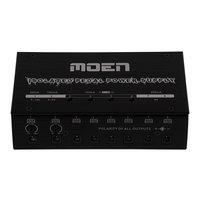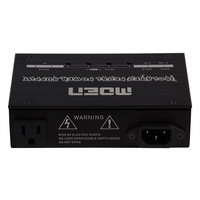 Silent running

9 June 2017

This does exactly what you would expect a good isolated power supply should do but at half the price. I have 10 pedals and used to run it off 2 simple boss power plug with daisy chains. There is definately way less noise in the chain now and i should have bought this first before i waisted 80 bucks on the 2 boss ones.




(5)
MOEN Isolated Pedal Board Power Supply
The MISO8 will power your guitar effects pedals from one power point reliably and without noise, thanks to the onboard transformer isolation. Supplying up to 8 dedicated 9V DC electrical currents. Unlike some power stations, the MOEN MISO8 provides the user with plenty of options with the inclusion of 4 switchable 9V/12V 100mA power outs, and 2 variable outputs selectable for 9-18V and 5-9V respectively. Outputs 7 and 8 are dedicated 9V outputs.
Why Power Stations are Important
Powering 4 or 5 pedals with a daisy chain is fine, if they are relatively low 'current' consumption pedals. But if you're powering more than this off a single 9V AC/DC adapter you can overdraw the power supply and create electrical issues within the pedals. This can often result in unwanted buzz or noise in your audio signal.
Features:
8x Output Power Brick
8x DC Power Cords
2x Line-6 Converter Cables
1x 240V IEC cable
1 x AC output
Mains Voltage Selector
Flashing LEDs Indicate Current Overdraw
On/Off Switch for LEDs
Specifications:
Switchable 110-120V to 220-240V input
Dimensions: 152 x 86 x 44mm
Weight: 800grams
Maximum Current Output per Channel:

1: 9V -18V / 50mA
2: 5V -9V / 100mA
3-6: 9V - 12V / 100mA
7-8: 9V / 350mA
---
Custom Label: MP-MO-MISO8--ACS-K3748
SKU: MP-MO-MISO8--ACS-K3748
Shipping Weight: 1.3700