MOEN MO-DB Deep Blue Blues Overdrive Guitar Pedal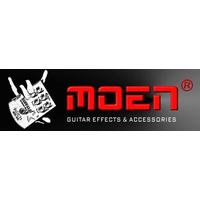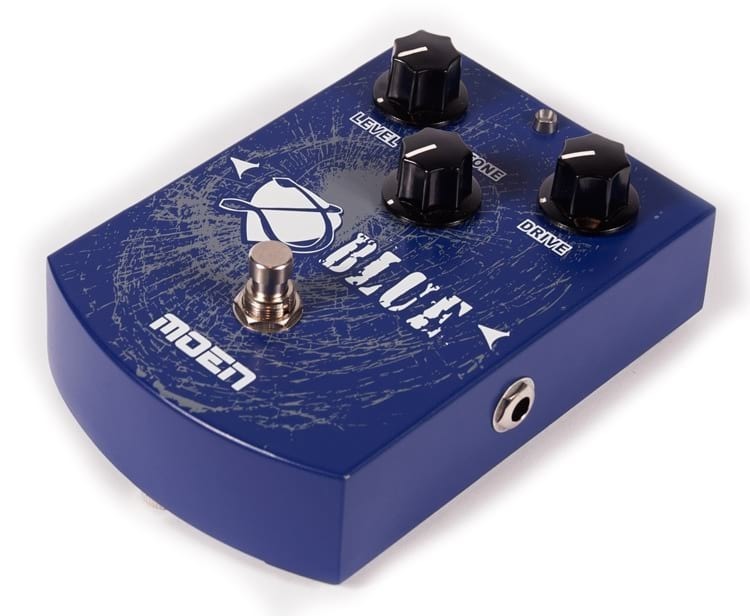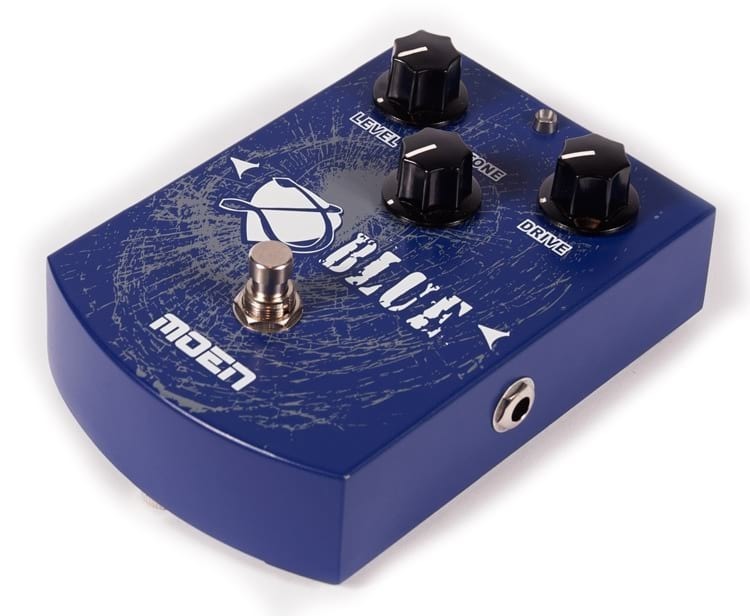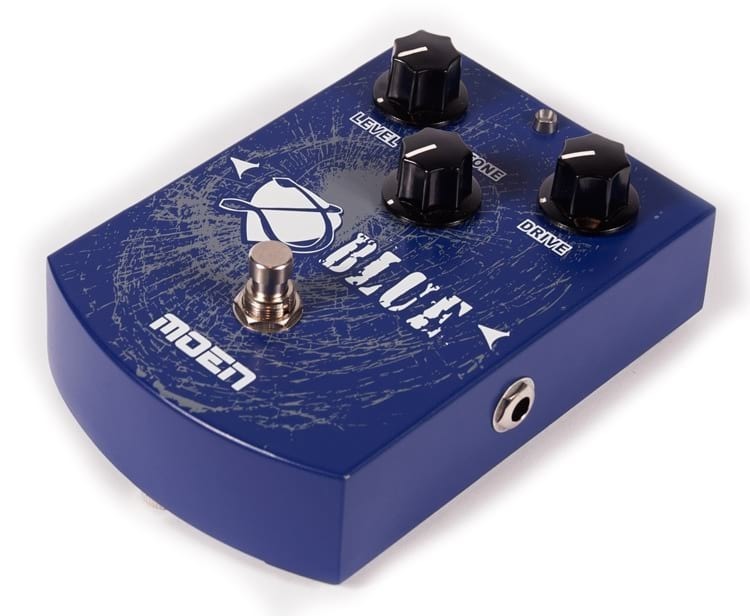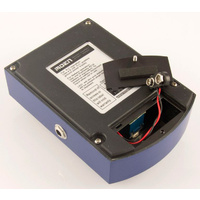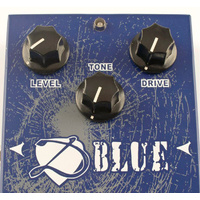 Designed with JFET transistors, the MOEN MO-DB Deep Blue delivers a versatile spectrum of classic, warm overdrive sounds. This makes the pedal useful across many genres, rock, blues, jazz, anything requiring smooth, sweet overdrive with rich harmonics. The Overdrive and Level controls can be used to find the gain sweet spot. Tone knob shapes the "colour," creating thick bass heavy tone when turned down and a bright trebly tone when turned up.

True bypass switch means that the input jack is connected directly to the output when the pedal is switched off. The sound coming in is totally unaffected by any filter or circuitry. The back of the unit houses a special tool-free battery cover design, very convenient for battery replacement.
Level
Output Level Knob
Drive
Gain Knob
Tone
Tone Knob, Brighten by turning clockwise
Features:
Warm And Smooth Tone
Rich Harmonics - "Tube-like" Sound
JFET Transister Circuitry
Classic Drive/Tone/Level Knobs
Solid Metal Enclosure
True Bypass Stomp Switch
Model: MO-DB
| Manual | Sound Clip1 | Sound Clip2 | User Reviews |
Although these pedals are designed for electric guitar, their analog design makes them compatible with most other electric instruments, including microphones.
Visit this link for information about all types of guitar effects and what they actually do.
Deep Blue Pedal

By:

Mike

on 23 September 2016

Love it. Like all over 50 guitarists I have owned all manner of overdive/distortion pedals. This pedal can boost as well and is robust and well priced. A great alternative to the Boss BD2




5

(5)
By:

jaybee

on 26 November 2014

Early days with the Moen Deep Blue, really happy with the sound, a bit like a tube screamer, with more gain ,feeds back at higher volume (in a good way) less top end. Very valve amp sounding. Can be subtle. Sounds "natural". Great pedal!




5

(5)
By:

Mr. Colin Hailey

on 21 July 2014

Great sounding pedal, works perfectly. large footprint but not so large as to be a problem.




5

(5)
By:

Scott Nelson

on 13 April 2013

Awesome pedal. Can dial it to get screaming overdrive that goes forever or tame it down to get a little gritty! I run this pedal through a 5w tube amp and it covers everything I play, blues, classic rock and modern rock!




5

(5)
I've had a good play with the DB and it sounds really good. It is a blues pedal and can be used as a boost or light distortion.




5

(5)