iSK SPM002 Dual XLR 48V Phantom Power Supply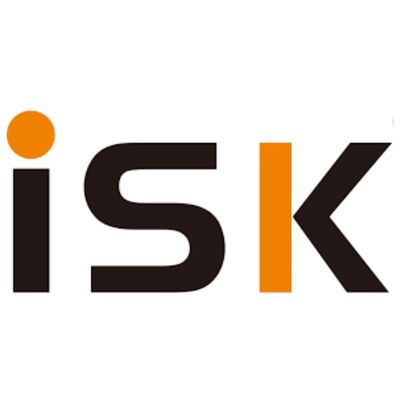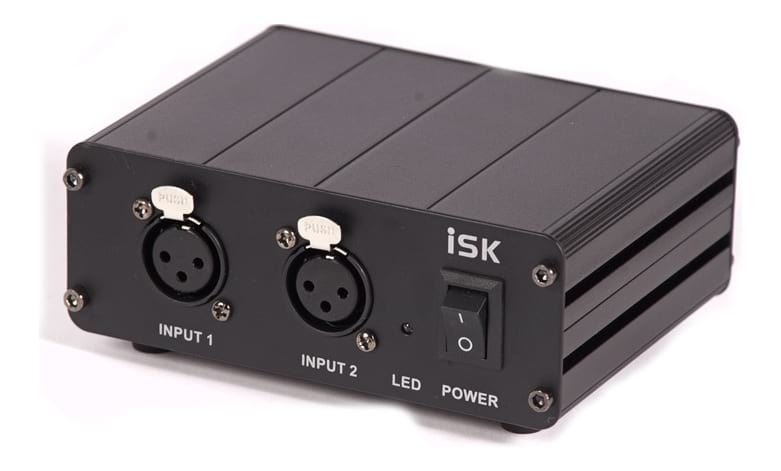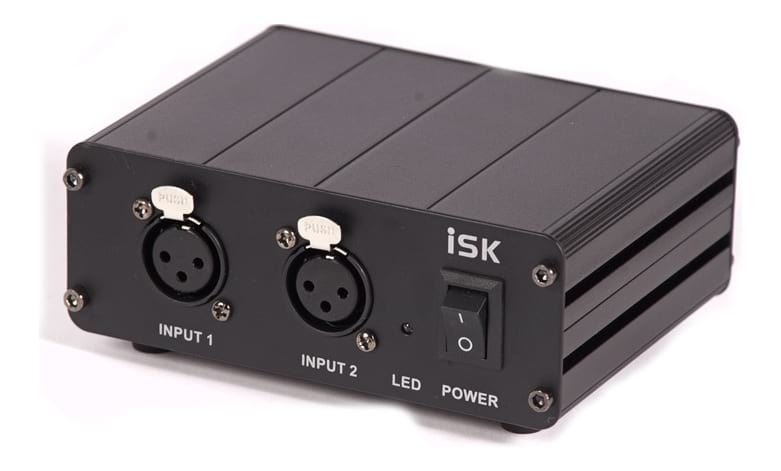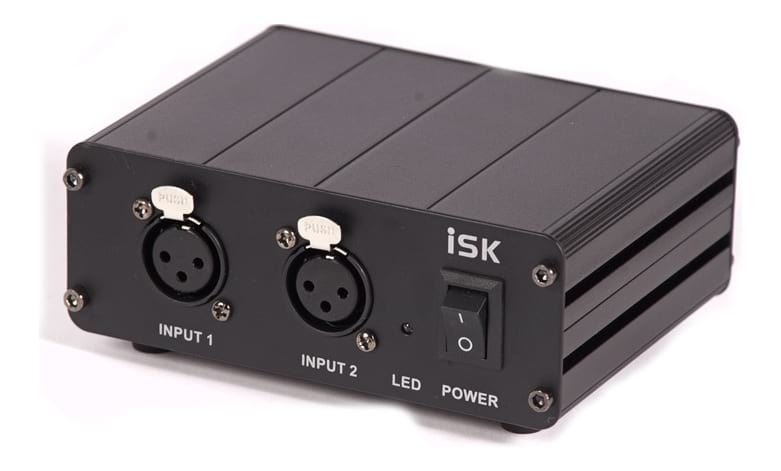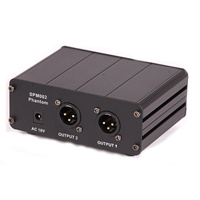 iSK 48V - Dual XLR Phantom Supply
The iSK SPM002 is a high quality dual channel 48V Phantom Power Unit, designed to be used with Condenser Microphones. Simple, phantom power, without any sound degradation.
Connect a Condenser to a PC or MAC
Enables the connection of condenser microphones to a computer or mixing desk that does not supply phantom power. For connections to a computer, we recommend using our Balanced to Stereo version XLR to 3.5mm cable. This will send the MONO / Balanced signal from the SPM002, to the STEREO input on the customer.
ART USB Dual Pre Features:
48V Phantom Power
2x XLR Inputs
2x XLR Outputs
18V AC Power supply included
By:

tony wilson

on 14 February 2014

I bought a condenser mike, needed a the phantom source and ordered it expecting a few weeks wait. It came within 4 days, works great and I am extremely happy. Thanks so much to the people at Swamp.




5

(5)
By:

Ian Searle

on 22 January 2014

The iSK SPM002 Dual XLR 48V Phantom Power Supply is a handy unit for working with condenser microphones when your mixer or recorder does not have enough inputs with phantom power supplies.




5

(5)
By:

robert mitchelson

on 11 August 2013

Very compact and efficient unit which is also reasonably priced. The unit does what it is supposed to and two inputs are a bonus. Can recommend for anybody requiring phantom power from a basic P.P system




5

(5)
By:

brett yates

on 24 May 2013

Your products are good quality and good value, i will keep buying your products over other companies for as long as you keep up your excellent standards! Maybe if you incorporate a point system that builds up so the more you buy over time perhaps a discount comes into play after 5000 points etc? The company www.ozgameshop.com have a very effective system with points which keeps you buying from them.




5

(5)
By:

James

on 24 September 2012

Great low priced unit. Does exactly what it needs to without a hitch




5

(5)